A hidden gem fore all!
September 30, 2020
Hidden in plain sight at Great Chief Park is an amenity many might not know about – a golf course.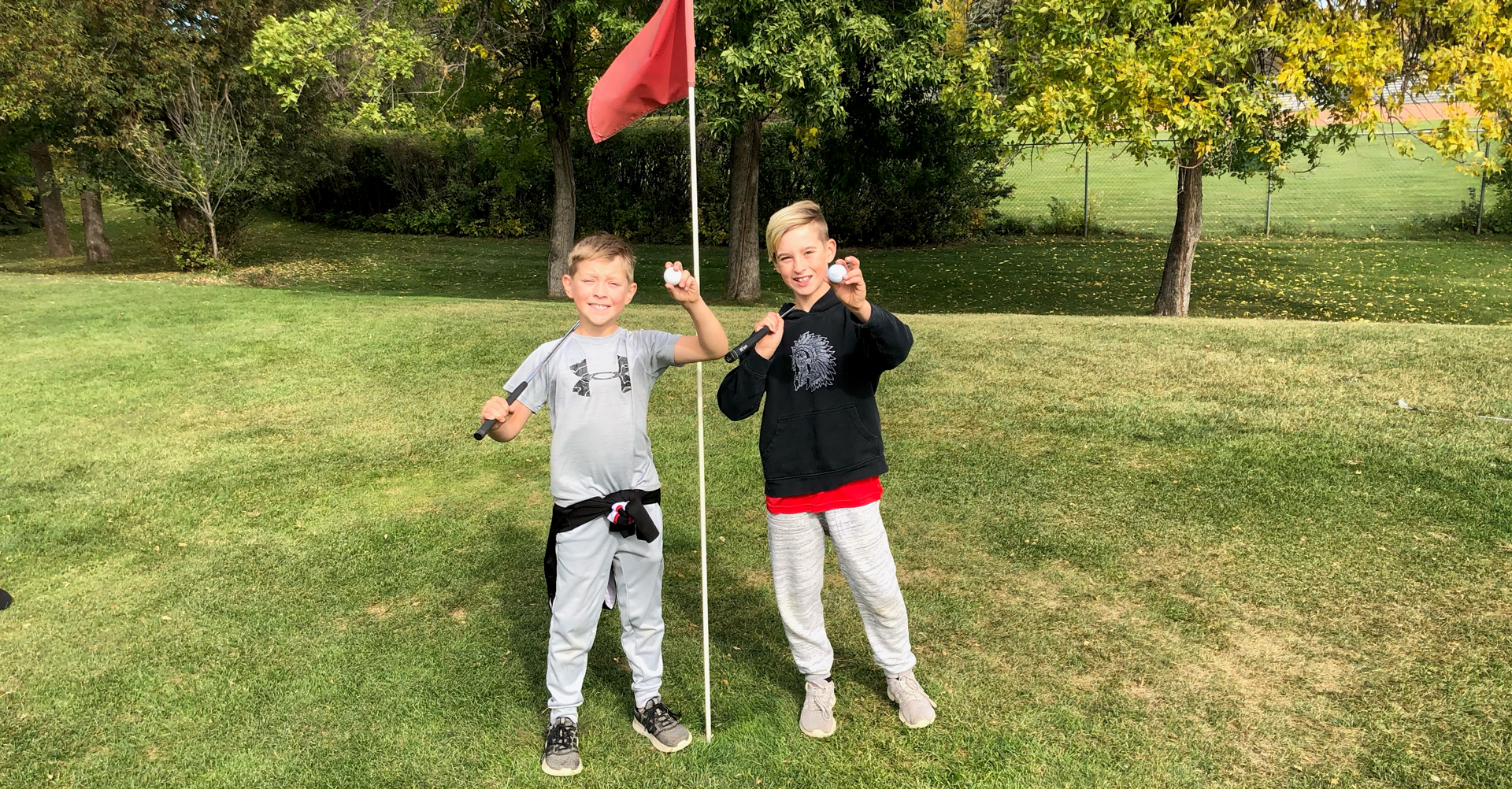 It was a bumper year for the Pitch 'n Putt, with everyone from beginners to long-time golfers hitting the links right in the middle of our city.
For those unfamiliar, the Pitch 'n Putt is a nine hole golf course in Great Chief Park. As the name implies, the short course is a great place to practise those tricky short game shots. And best of all? Admission is on a drop-box donation basis – just $2 for adults and $1 for children.
With outdoor activities being so popular this summer, it's no surprise that the Pitch 'n Putt saw an influx of golfers. While admission is not tracked, it is estimated that over 4,000 people enjoyed the course.
"We get really excited when we see people using and enjoying the Pitch 'n Putt," said Stephen Soucy, Facility Operator with The City of Red Deer. "From the beginner who is just building their skills to the expert looking to improve their short game, everyone is welcome."
Operating on a first-come first-served basis, the Pitch 'n Putt is a great, low cost way for citizens to enjoy the beauty and nature of Great Chief Park. Generally open from May 1- October 1, this year the course will stay open longer, weather permitting.
"Even as we move into fall, I still look out my window and see people heading out, clubs in hand" said Soucy. "We are really proud of the Pitch 'n Putt and that it gives so many people the chance to enjoy the game in a welcoming atmosphere."
If you can't squeeze in a game this year, don't worry, there's always next year!