A legacy of collaboration
March 29, 2019
When it came to keeping visitors, athletes and citizens safe during the 2019 Canada Winter Games (the Games), it truly was a collaborative effort on a scale unlike anything seen in the past for the Red Deer RCMP and Red Deer Emergency Services (RDES).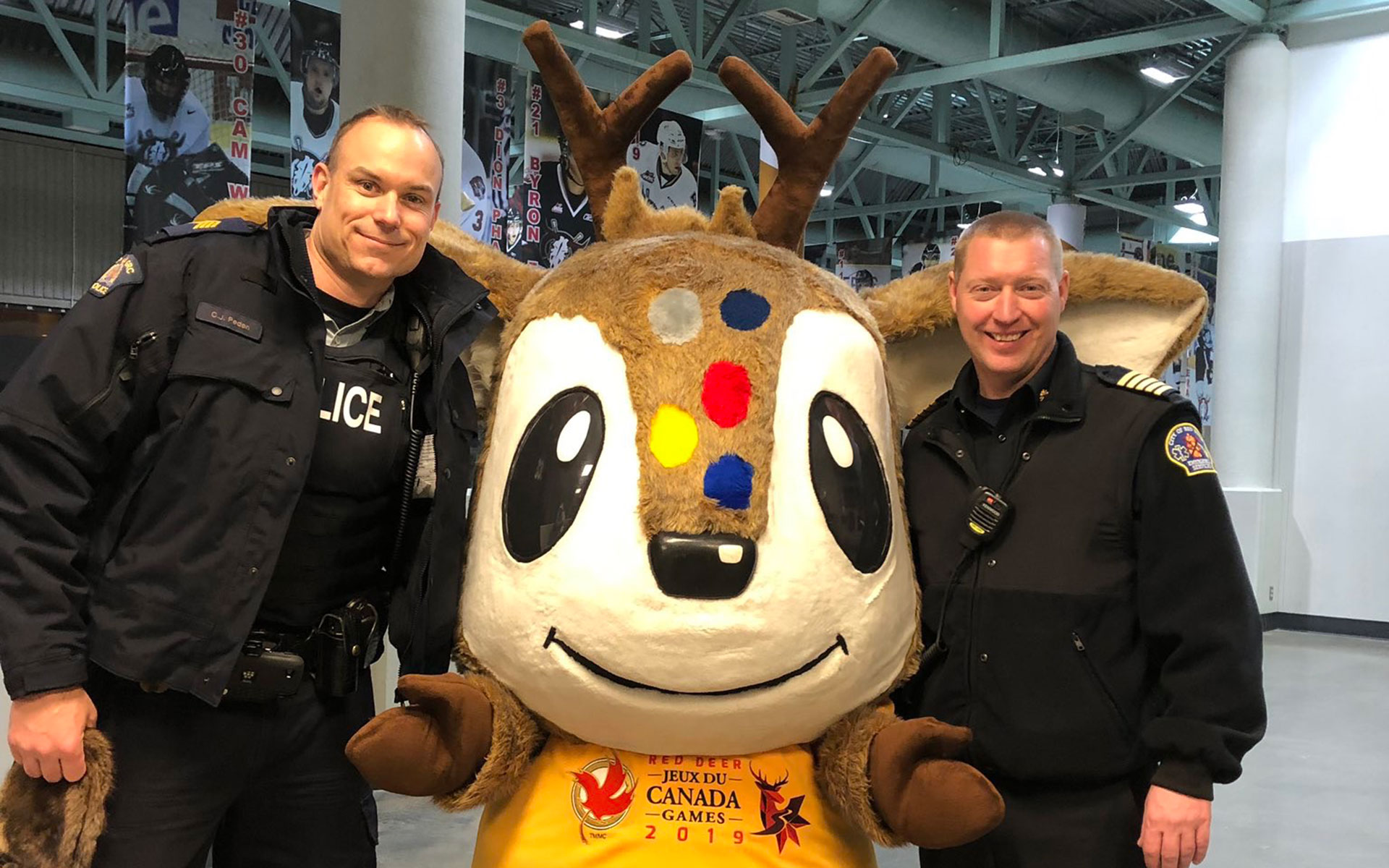 Although they've traditionally worked together responding to emergencies and smaller scale events, the Games charted a new course for collaboration – and strengthened relationships –between the RCMP and RDES.
"Collaboration was crucial in terms of the success of our emergency planning for the Games," said Ken McMullen, Acting Director of Protective Services Division at The City of Red Deer. "There has always been a strong foundation between the RCMP and RDES, but the Games strengthened that foundation, and has given us a new model of collaboration. The trust and respect that have been built will serve us well in the future – whether it's responding to an emergency or planning for another large scale event."
The planning for emergency response and preparedness during Games started two years before the Games and was well worth the effort. A joint RDES/RCMP working group spent two years considering all that could go wrong when the eyes of the country were on Red Deer, and how they would respond.
This diligent and careful planning paid off. During two weeks in February more than 3,600 participants, 5,000 volunteers and 20,000 visitors enjoyed 19 sports and 10 nights of cultural entertainment as part of Canada's largest multi-sport and cultural event for youth – all without major incident.
What's more, this was achieved without impact to the day-to-day services provided to the citizens of Red Deer, which was a shared goal of the joint emergency planning group.
For RCMP, they took a community policing approach, setting up a mini detachment at RDC. This meant it was business as usual at the downtown and north detachments for citizens. With two years to plan, Members were able to do these shifts as past of their regular schedule, for the most part.
"I couldn't be more proud of the work that went into making Canada Winter Games a success, from the years of planning to the hours of on-the-ground work, everyone's efforts truly helped to showcase the RCMP as a world-class organization," said Superintendent Grobmeier, Officer in Charge of the Red Deer RCMP. "Now, as our legacy, we're better positioned to respond to anything that arises in our community with our partners."
RDES also took a community based model, providing standby emergency medical support at venues for athletes, as needed. They also supported many of the City-run events. With so many venues across the city in use, their fire prevention safety codes officers were also very busy!
"I heard it said that The City overall is a stronger organization for having hosted Canada Winter Games, and that couldn't be more true" said Tyler Pelke, Acting Chief/Manager of Emergency Services. "We learned together, we worked together, we built relationships, and when we need to work together again, I know the trust is there and we can leverage those strengths."