A look back on crime and community safety efforts
December 23, 2020
2020 was quite a year, and while the pandemic continues to challenge us all, we at The City of Red Deer haven't wavered in our commitment to reduce crime and improve community safety.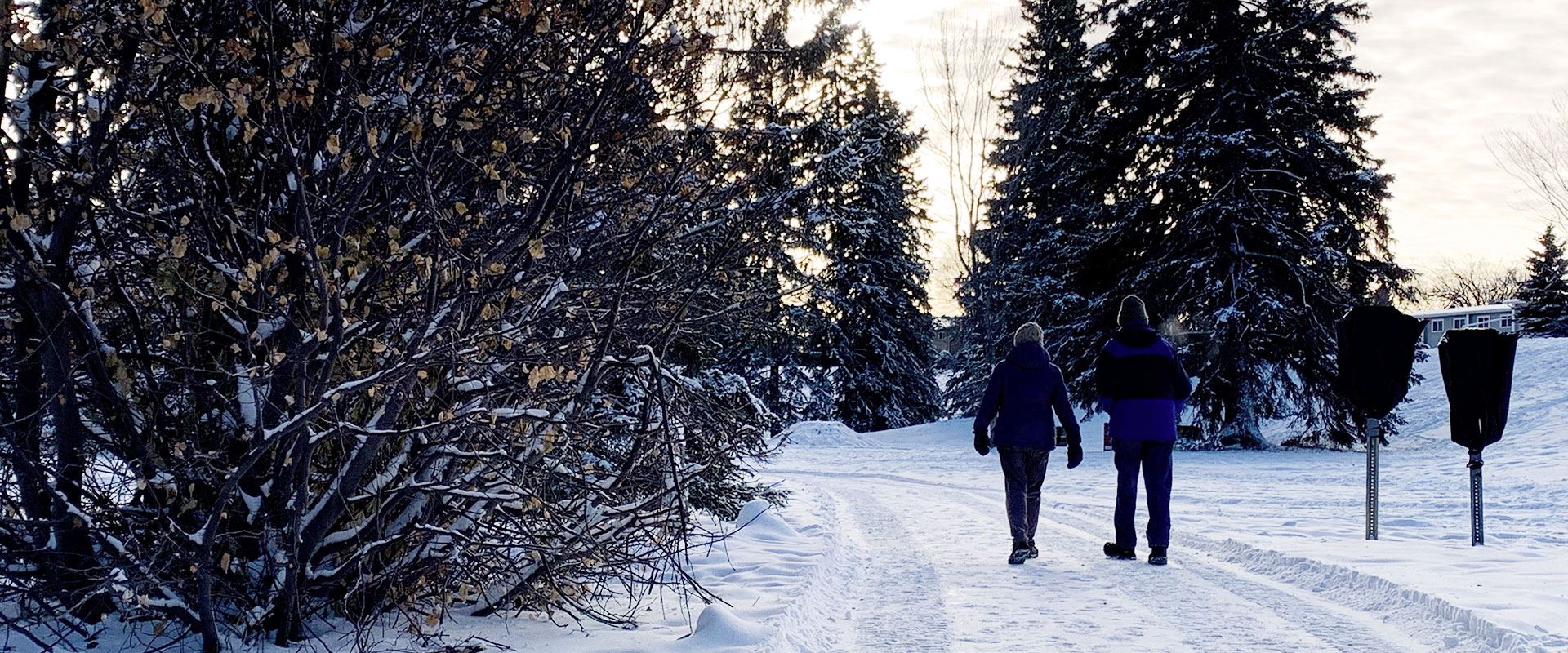 After all, we know we are better together, even when physically apart.

We began 2020 by consulting with hundreds of residents and businesses in Red Deer. The five areas we heard most about were property crime, personal and community safety, justice and enforcement, addictions and substance abuse, and business and economic impact. Thousands of ideas were generated on immediate actions that can be taken by The City of Red Deer, police, residents, businesses and other orders of government to see immediate results.

We've reviewed all suggested ideas and have been working behind the scenes over the past year to put many of your ideas into action. While there is still more work to be done, we wanted to provide you with an update on the most talked about actions suggested for The City of Red Deer:
Increased security and monitoring: In April, at the beginning of our pandemic response, we worked with local security companies to patrol business and industrial areas. Many businesses were closed until Stage 2 of the Alberta Relaunch Strategy, and having extra eyes in these vacated areas helped to deter potential thieves.
Increased community/public events downtown: Amid pandemic restrictions, we were able to safely open the Ross Street patio for an extended season this year. For the first time ever, the patio remained open past October and remains open through the winter, allowing businesses the opportunity to ensure physical distancing for their patrons, while also offering a safe and inviting destination space in the downtown. With the pandemic, many of our annual events shifted online, including the recovered bike auction. In June, hundreds of recovered bikes that unfortunately could not be reunited with their owners were put up for online auction. We helped the new owners sign up their rides with 529 Garage, a free online bike registry, when they picked up their bikes at the Culture Services Centre, downtown.
Increased policing/bylaws: Throughout the pandemic, with the use of intelligence-led policing, police shifted their proactive patrols to areas of the city that could be targeted for crime. Taking a look at the five-year trajectory of crime in Red Deer, we see that our numbers have been decreasing, with property crimes down 35 per cent from 2016. The City is exploring new and enhanced bylaws to respond to disruptive behaviours and we expect to be able to share more in early 2021.


Increased advocacy: Over the past year we've advocated to other orders of government on several initiatives related to justice and treatment. As a result of these efforts, the Province has committed funding for a drug treatment court, 24-7 integrated shelter and an addictions treatment centre. In September, ground broke on the new Justice Centre , which is under construction on the corner of 48th Avenue and 49th Mayor Veer and Central Alberta Mayors were also successful in their request for securing additional crown prosecutors for the region, which will see increased efficiency in the local judicial system.
Increased communication: We continue to encourage residents to participate in a number of crime prevention initiatives. These include 529 Garage (free online bike registry), registering their security cameras with CAPTURE, and reporting crimes to police (no matter how small they may seem). More information on these initiatives is available at reddeer.ca
Increased Lighting: Many residents requested additional lighting on our trails, and this was thoroughly explored from a Crime Prevention Through Environmental Design (CPTED) lens. In many instances, CPTED does identify lighting as a measure to improve safety; however, trails that are located within or adjacent to forested areas actually become less safe when lighting is added. Throughout the pandemic we have seen up to a 50 per cent increase in trail use across the city. More people using public spaces leads to increased safety, and with enhanced trail clearing and traction control happening in our park system this winter, there has never been a better time to enjoy the trails.
Increased Business Incentive Program: This year, we implemented new initiatives to support businesses including rebates for façade and storefront enhancements, and demolitions of vacant and derelict properties. We continue to explore other options, such as additional supports for graffiti removal.
We are continuing to make strides on these and other actions that will reduce crime and improve community safety. We will have more news to share in 2021 including the launch of a new social diversion team as well as new and enhanced bylaws.

For more information on current crime prevention initiatives, visit: https://reddeer.ca/city-services/police-rcmp/crime-prevention/