A Piece of our Past
May 13, 2022
Located west of 30 Avenue and north of 55 Street behind Safety City, the Michener North lands have deep roots in Red Deer's history, economy, park space and natural areas.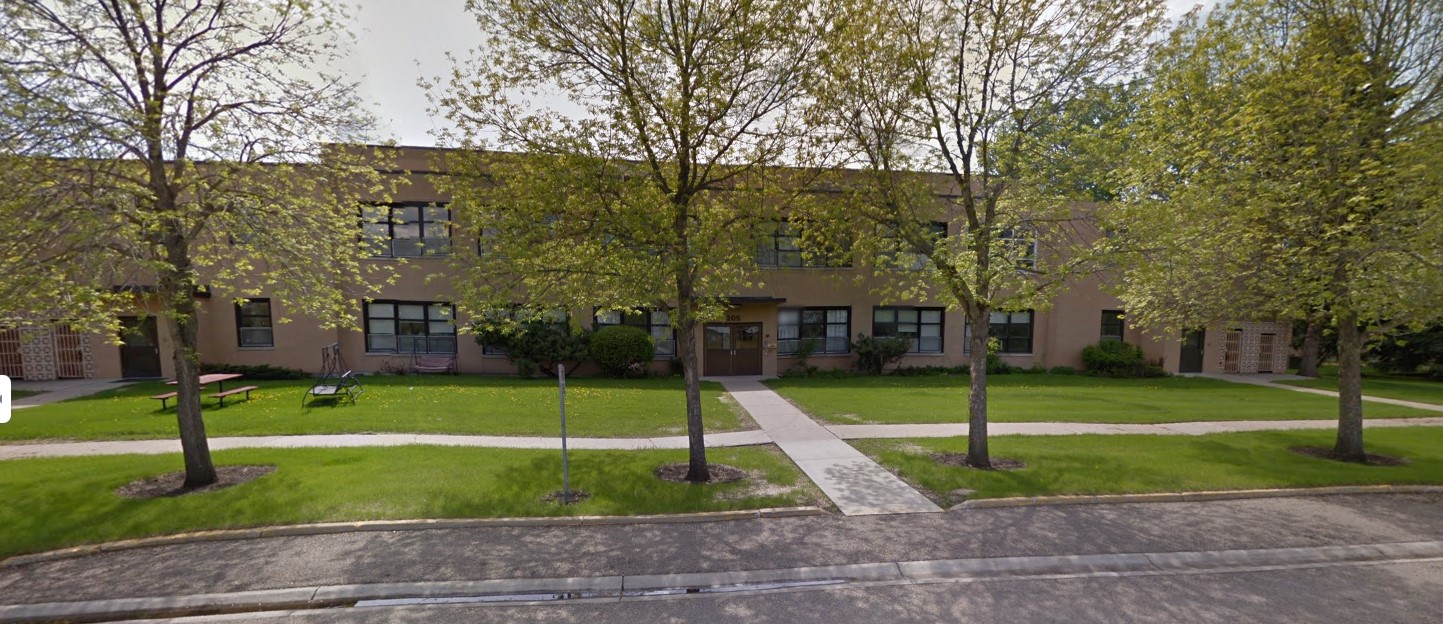 The buildings on this land have been boarded up and vacant since 2015 when the provincial government moved residents to other locations around the community.
Demolition of the remaining Michener North buildings was initiated by the province in June of 2021. This project was announced in late 2020, after extensive land and building studies, and reviewing the profound history and the sensitive ecology of the escarpment and wetlands in the area. Work is underway and is expected to continue through to the end of 2022.
The City of Red Deer, knowing the significance of these buildings represent the people of our community, opened an opportunity to request a memorial brick from the demolition process. In partnership with the Government of Alberta, we retained several hundred bricks and began the process of collection.
Jennifer Massie was one of the people who requested a brick. "Both my mother and father spent most of their adult lives working at Michener center. My mother has passed away and my father has retired to British Columbia," she said. "I would like a few bricks for myself as a way of remembering all that my parents taught me about diversity, kindness and respect when dealing with all humans."
Brad W. also requested a couple bricks from the buildings. "My mother-in-law worked there for 26 years, and I would love to make her a framed marker for her garden in recognition and to help her hold on to her great memories from the days at Michener." Barry Moon says "I am a retired Michener Services staff member with 40 years of service dedicated to the facility. I was a direct care worker for the resident population. A brick from the centre will be a welcome memento of my service to the clients of whom I dearly miss to this day."
Bill Woods remembers the impact that Michener had on his life. "In 1992, my family purchased a house on the east side of the Michener grounds. My children explored and grew up here. I gained many friends while I worked on site for a construction contractor. There are countless memories for all of us. As with all institutions like the Michener there is good history and poor history. I embrace it all. As the City of Red Deer heads into the future, I'd like to have a little of its past."
Toni King, pictured above choosing her brick said she was collecting a brick in memory of her mother, who worked there, she passed in 2007.
The bricks came from one of the former residential buildings on 205 Meadowview Road, which was constructed in 1963. Each brick contains a marking (I-XL). I-XL is the name of the brick company, an Alberta based company established in 1912. They imprint the I-XL into the brick as their trademark.
The City of Red Deer entered a Memorandum of Understanding (MOU) with the Government of Alberta to provide for shared planning and consultation on the future land uses, including existing buildings and infrastructure on the Michener North lands. This project provides a strategic opportunity for The City to mark a significant piece of Red Deer's history and protect these invaluable public lands for Red Deerians for generations to come and marks the beginning of the long-awaited ability for our community to commemorate the past and to look forward to the potential this public land presents us with in the future. The Michener North lands have deep roots in Red Deer's history, economy, park space, and natural areas. The centralized location provides a place to reflect history, access the Waskasoo trail system, experience wildlife and enjoy open outdoor space year-round.
Its centralized location provides a place to reflect history, access the Waskasoo trail system, experience wildlife, and enjoy open outdoor spaces year-round. The City will be coming out to residents in late 2022 or early 2023 to ask how they see the land being used once remediation and land acquisition is complete.