Artisan Avenue: Warm, cozy, unique and welcoming
February 25, 2019
Artisan Avenue is a must for residents and visitors of the 2019 Canada Winter Games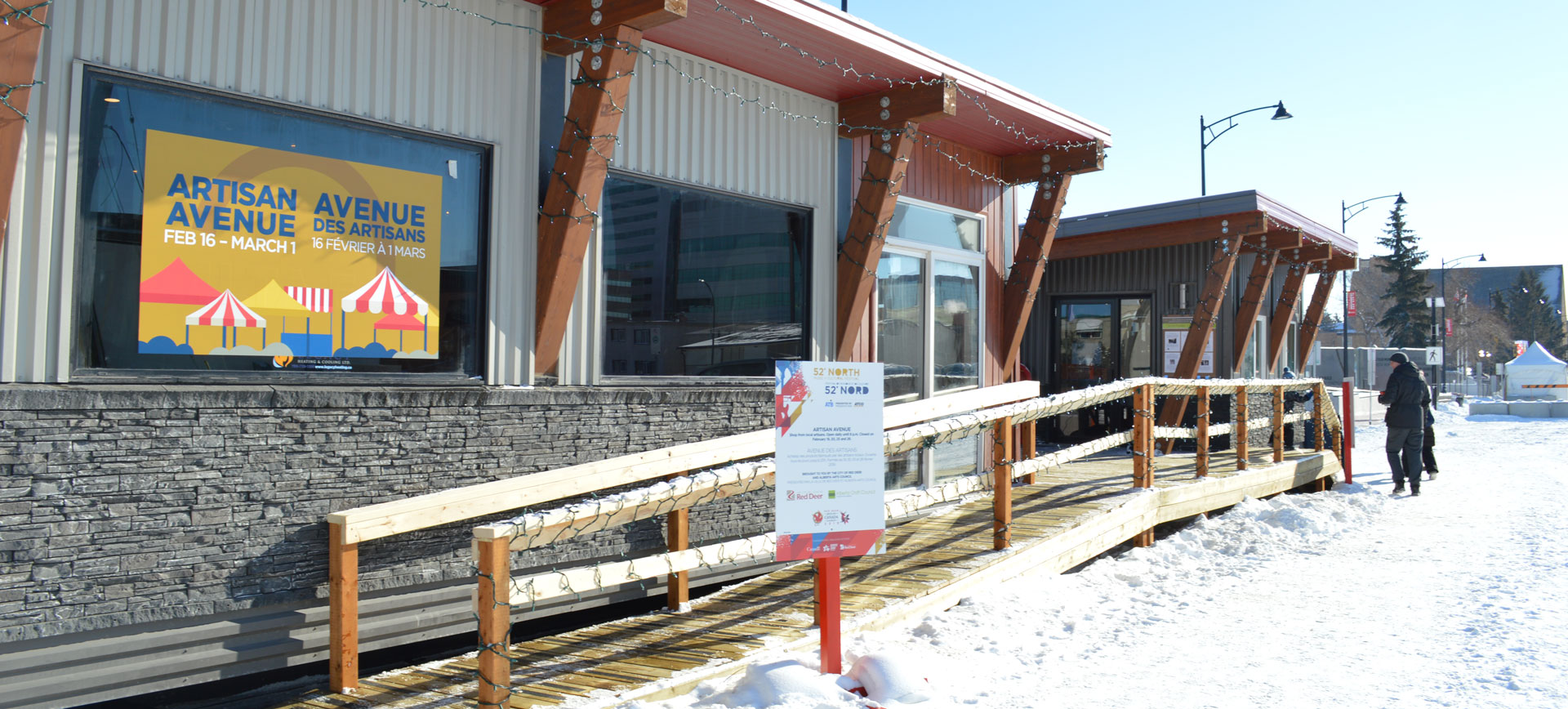 Submitted by: Cynthia Pottinger | Special Events Programmer Recreation, Parks & Culture The City of Red Deer
This week, Artisan Avenue welcomes five new vendors to its indoor shops, found on the north side of the 52° North Music + Cultural Festival site at the Gary W. Harris Celebration Plaza on 48 Avenue. In this cozy trailer, you will find a variety of unique products from functional and fine art, warm woolen accessories, natural body care products, fine art paintings, and unique handcrafted jewelry.
The shop is carefully curated, with each artist selected to represent a variety of local talent from our province. "I love the space; it's a very unique venue to be in, and it's also warm," said Charity Anderson, vendor on Artisan Avenue.
Being a part of the 2019 Canada Winter Games celebrations means a lot to these artists. "I used to be an athlete myself, and this seemed like a really good way to showcase, while meeting all the different people coming through town," said Kaitlyn Mackinnon, vendor at Artisan Avenue.
Lots of people have been stopping by to warm up and Charity told us that the experience was quite different from other larger markets she has been a part of. "The space invites conversation that may not necessarily happen in a less intimate venue," she said.
The Alberta Craft Council pop up shop is also on site at the Artisan Avenue for a second week, where visitors can view and purchase works by local Alberta Artists. There you will find works by Candice Meyer, Dawn Candy, Darren Peterson, Darcy Edinga, Andrew Glazebrook, Matt Gould, Brian McArthur & Dawn Detarando.
Artisan Avenue and the Alberta Craft Council pop-up shop are open during regular Festival site hours, which this week are Wednesday, Thursday and Friday evening from 4 until 8 p.m.