Birthday Drive-by for Zayyan
March 09, 2021
What's a little -20 weather (plus windchill) to an excited young boy when a fire truck rolls up in front of your house?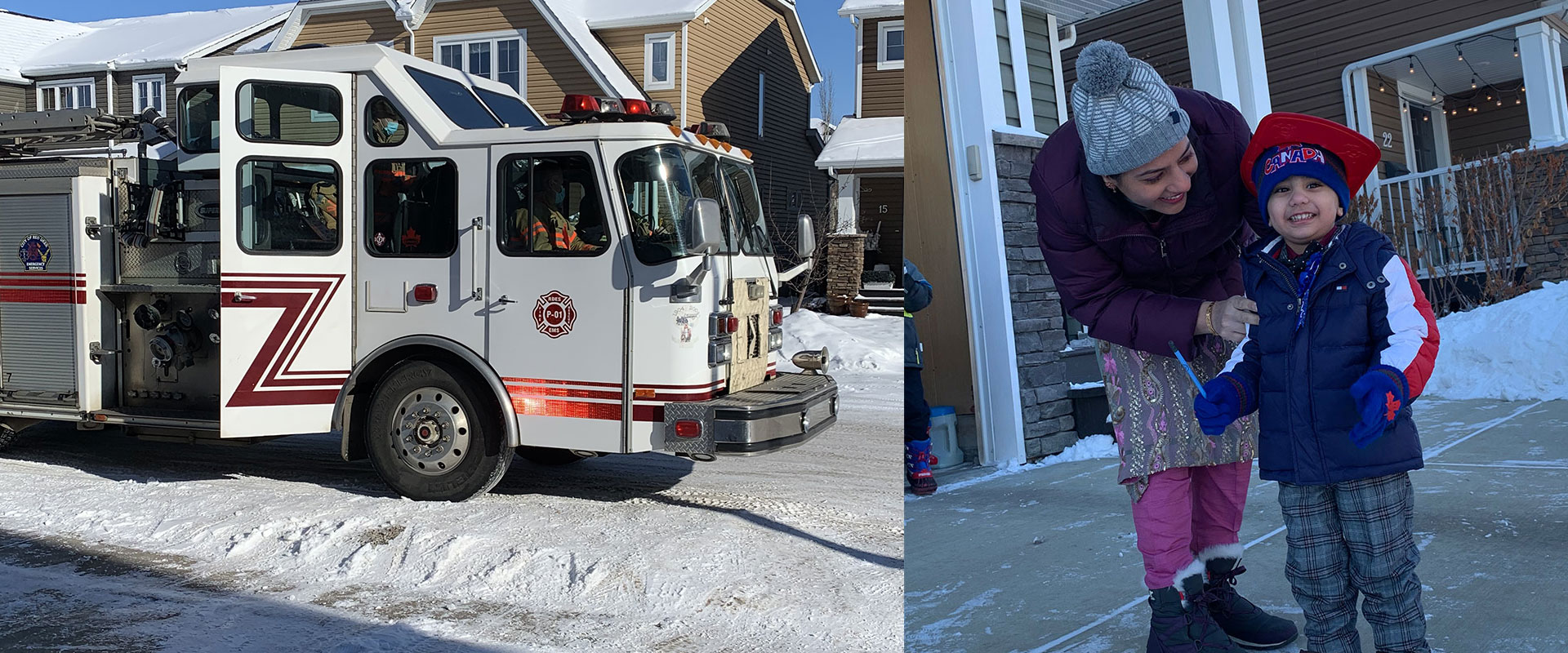 Between the pandemic restrictions and the wave of ultra cold weather, Zayyan's birthday on February 9 was limited to an outdoor celebration with his family. But his birthday got a little more exciting when a team of Red Deer firefighters stopped by to wish him a happy birthday.
The family cheered as the fire truck approached their house, horns honking. "Zayyan was so excited to see the fire trucks come to the house, just for him," said his father, Omer.
Zayyan's smile stretched from ear to ear as the firemen handed him his own firemen's helmet. The highlight of the morning came when his dad lifted him up to sit in the driver's seat. The firefighters handed out a few more helmets, colouring books and pencils to Zayyan's cousins Sabour and Xenia.
"It's great that we can still make a child's day by doing birthday drive-bys during the pandemic, and we were so happy to make Zayyan's birthday special," said Luke Tweedale, Emergency Services Captain. "Pre-COVID, we had lots of opportunities to connect with our community and unfortunately that has been so difficult this past year."
Zayyan moved from Pakistan when he was one, and he became fast friends with his neighbour, Mayor Tara Veer. Zayyan loves emergency vehicles and can name the makes of cars as they drive by on their street, so his neighbour and friend helped the family plan a surprise for him.
"I heard it was Zayyan's third birthday, and I wanted to ensure they were able to find ways to celebrate during the pandemic and feel a connection to our community," said Mayor Tara Veer. "It was heartwarming to see his reaction to our Emergency Services crew, and watch Zayyan's awe and excitement."
We hope Zayyan had a wonderful birthday!