Capstone celebrates National AccessAbility Week
June 03, 2021
Capstone celebrates National AccessAbility Week: Creating accessibility, celebrating inclusivity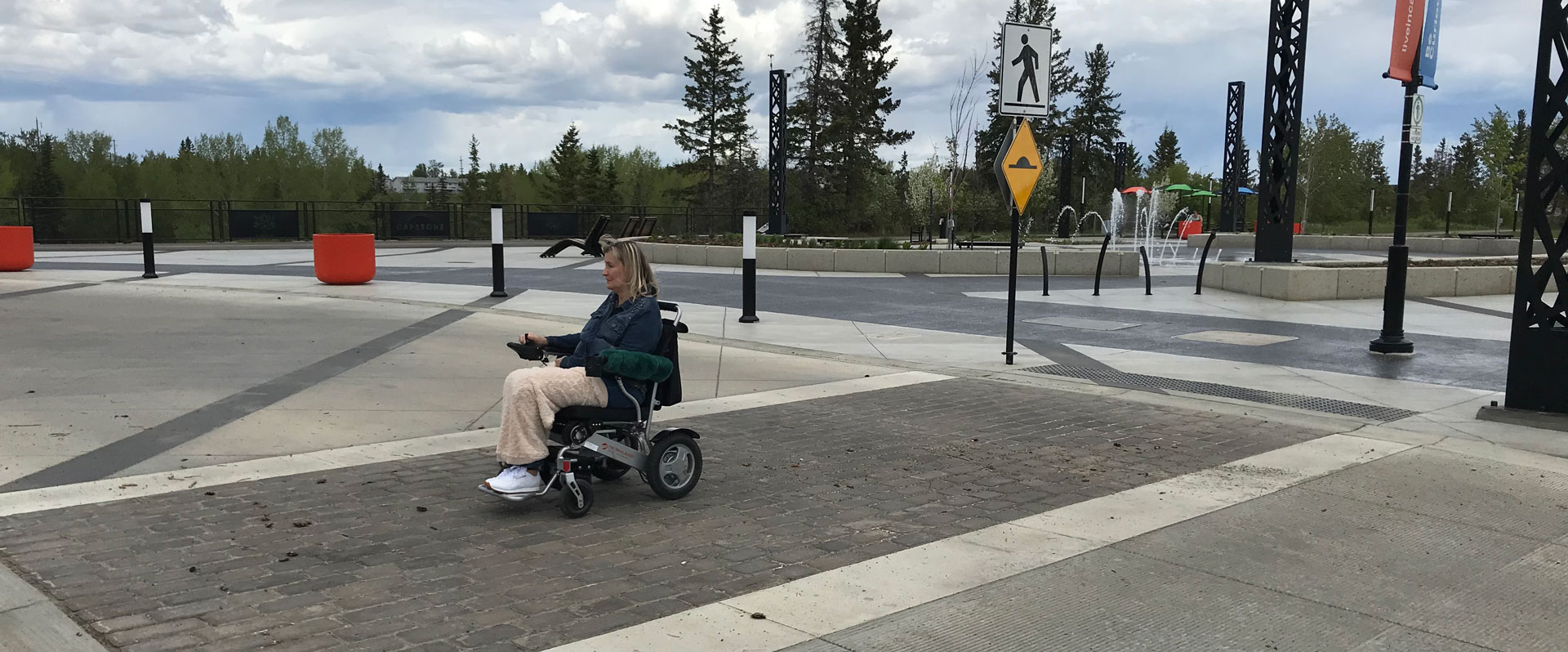 ACCESS 4 DISABILITIES Board Chairwoman and Founding Director Bunnie Wigley uses the raised crosswalk at Canada 150 Square in Capstone
Did you know that as we age, over half of us will experience a disability in our lifetime?1
Accessibility is vitally important because it allows for equal and equitable access for people with various abilities, and gives people of all abilities the chance to access more of life. That's why The City of Red Deer's Mayor Tara Veer issued a proclamation to recognize National AccessAbility Week (May 30-June 5)!
Capstone is proud to partner with local not-for-profit corporation ACCESS 4 DISABILITIES (A4D) to create a We Are Red Deer video celebrating their commitment to make accessibility and disability inclusion a reality in our community, and highlight some of the key accessibility features in Capstone.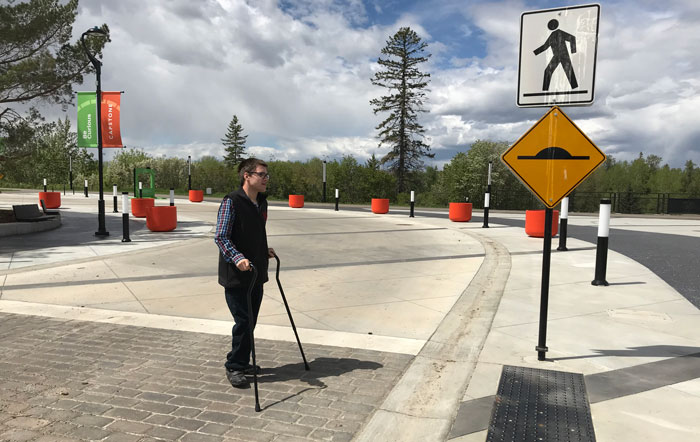 Niek Theelen, Stand-up Comedian, Web Designer and Filmmaker (Blackfalds), approaches the wide sidewalk at Canada 150 Square in Capstone.
Critical design features have been woven into the fabric of Capstone to make it more inclusive and accessible. This includes raised crossings and intersections that prioritize pedestrians, Tactile Walking Surface Indicators (TWSI's) that help the visually impaired, and wider sidewalks with separate bicycle facilities for general use.
These are just some of the initiatives in our continued commitment to create a welcoming and safe space that has helped us receive a pre-adjudicated GOLD rating as part of the process in the Rick Hansen Foundation Accessibility CertificationTM (RHFAC) Program, hosted by the CSA Group.
A4D Executive Director and Founder Murray Roddis is also a RHFAC Professional, certified to conduct accessibility ratings and assessments of buildings and communities to gauge how accessible they are for persons with disabilities. The Capstone development was recently evaluated and received a pre-adjudicated RHFAC GOLD rating, which is currently working its way through the official RHFAC certification process.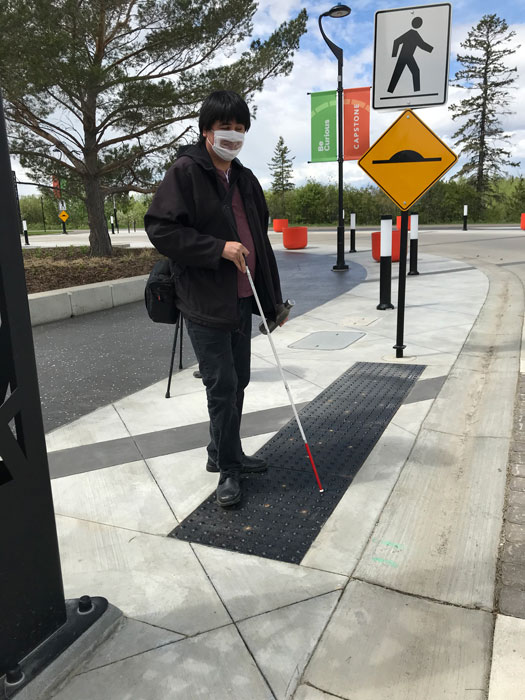 J.R. Bjornson of Blind Guy Comedy (Red Deer) uses the tactile surface indicators installed for the visually impaired
Capstone, the City of Red Deer's master-planned community, has been designed to be an accessible and inclusive community that supports interaction and engagement between all members by helping reduce social isolation, boosting the local economy, and improving physical and mental health.
1Statistics Canada