Capstone's Kindness Tree brings holiday cheer
December 09, 2021
Over 500 ornaments are being painted and decorated with kindness messages, by leadership students at St. Joseph High School, grade five students at Father Henri Voisin School, and students from Gateway Christian, Westpark Middle, Escuala Vista Grande and École Camille J. Lerouge schools.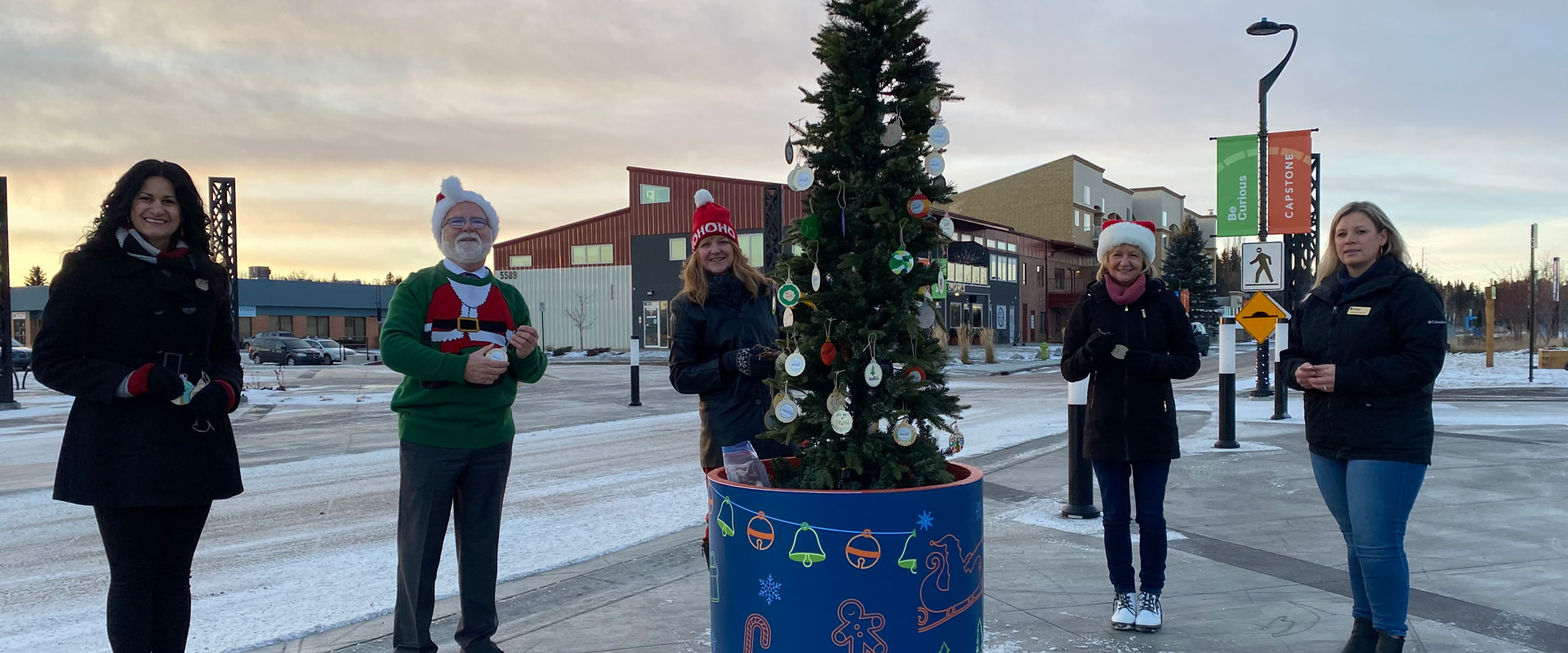 From December 9 through 12, Red Deer residents are invited to visit Canada 150 Square in Capstone to choose an ornament to take home with them.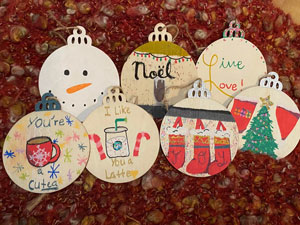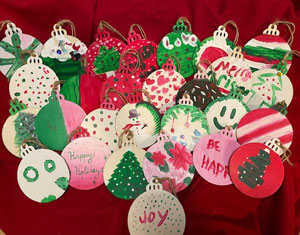 "The Kindness Tree initiative is a reflection of our amazing community spirit and compassion that makes Red Deer such a remarkable place to live," said Mayor Ken Johnston. "I encourage all residents to visit Capstone and our downtown this holiday season to see not only the Kindness Tree, but enjoy the festive lights, beautiful holiday decorations and activities, all while supporting our local downtown businesses. Thanks to SPARC for sharing this with us, and to the kids across our great city who spent time creating these amazing ornaments to share."
Earlier this year, SPARC Red Deer created the Kindness Rock Garden in Capstone. Located beside the Riverwalk near the Canada 150 Square fountain, the rock garden encourages the same behaviours as the Kindness Tree this holiday season: sharing positive messages, community involvement, and spreading kindness. Since it started last summer, Red Deerians of all ages have continue to contribute their own colourful positive rocks, which are available to anyone in need of some positivity!
Residents who visit the Kindness Tree on the evening of December 9 from 4 until 8 p.m., can also enjoy Late Night Shopping in Capstone and the Historic Downtown. Dose Coffee (Capstone location) will be giving away a complimentary small hot chocolate or coffee to the first 100 visitors, participating retailers (who are staying open until 8 p.m.) will have draw boxes where shoppers can enter to win one of two Capstone gift baskets, and will be distributing complimentary soda coupons for Troubled Monk!
The Kindness Tree is just one of many elements in Capstone that favours human connection, and creates a balance between living, working, and culture and recreation. Capstone is a vibrant, healthy, inclusive neighbourhood that's connected to new ideas, explores fresh ways of living, and is designed for life in Red Deer today and in the future. To learn more about Capstone, visit liveincapstone.ca.
SPARC Red Deer is a local non-profit coalition designed to promote and educate community members and families about the '40 Developmental Assets'. The 40 Developmental Assets, developed by the Search Institute, are research-proven life experiences or building blocks which all children need to grow up healthy, caring, and responsible. Research shows that the higher number of these assets a young person has, the more likely they are to thrive and to engage in positive behaviours and avoid risky behaviours. To learn more about SPARC, visit sparcreddeer.ca.