Citizens on Patrol: Working to improve safety
August 27, 2019
One of the greatest traits of Red Deerians is the desire to go all in – to work together to fix problems and to collaborate to make our community a better place to live, work and play.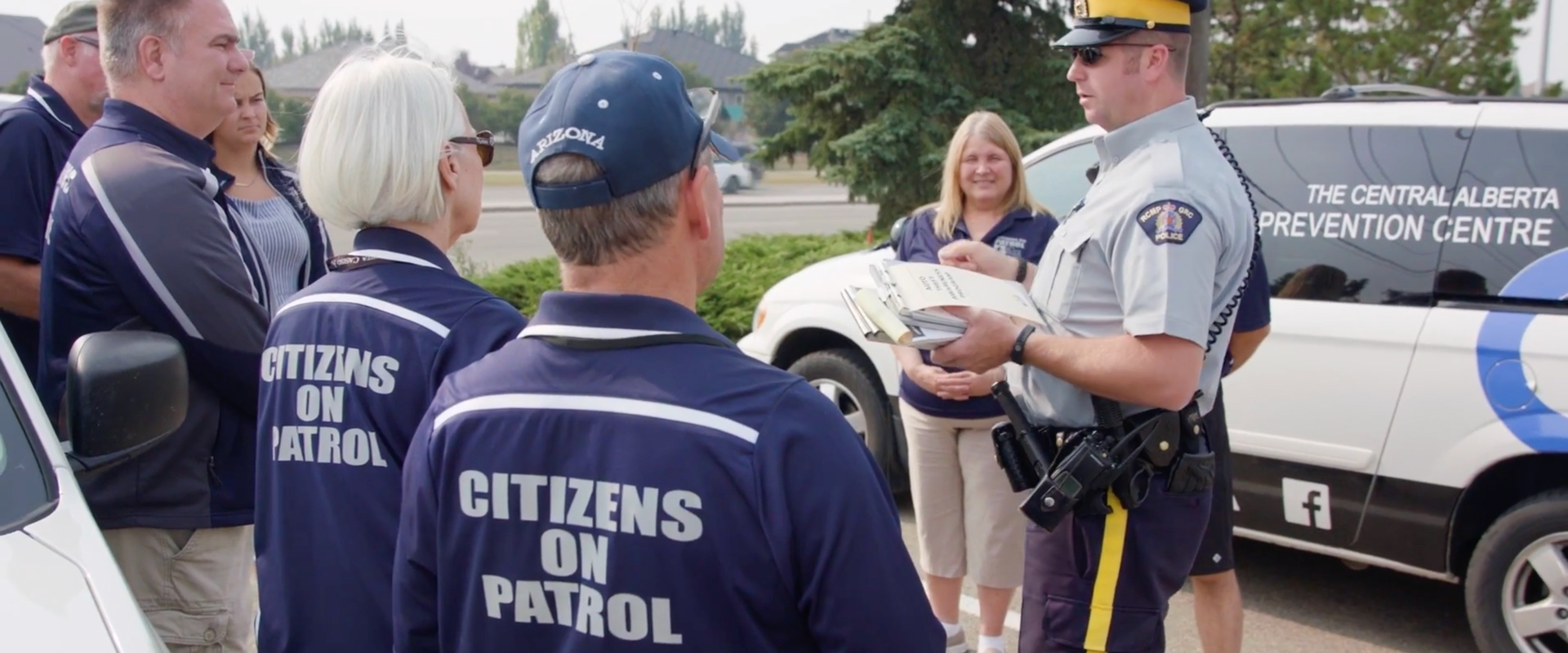 We have worked alongside our neighbours to ensure the success of national events, such as the Canada Winter Games, Memorial Cup and Canadian Finals Rodeo. We have joined together as a community to support fundraising events for the many not-for-profit societies in our region. Recently, we have seen an increase in the number of Red Deerians who are looking for a way to help our community thrive by helping improve safety in the city. For those concerned neighbours, Citizens on Patrol might be the answer.
Citizens on Patrol is a volunteer centered program, where citizens can work with the police and act as the "eyes and ears of the community". The program aims to reduce crime in the community through the active participation of our citizens. Citizens on Patrol volunteers work in pairs, typically by patrolling Red Deer's streets in their own vehicles, although occasional foot and bike patrols have also taken place. While on patrol, citizens observe and report any suspicious activity or criminal activity that they witness while on patrol directly to the RCMP by using their cellular phones.
"Crimes of opportunity, such as property thefts, are decreased significantly when we work together to keep watch over our communities and one another's best interests" claims Constable Derek Turner, Red Deer RCMP. "This is especially true of cohesive neighbourhoods whose civilians know and care for one another and are alert to the potential of crime."
Citizens on Patrol have proven to be a valuable tool in assisting police and reducing crime. In the past, patrol members have assisted the police by reporting activities that resulted in apprehension of impaired drivers, the recovery of stolen vehicles and the reduction of vehicular vandalism and theft at our local theaters, as well as assisting in the apprehension of suspects by reporting actual crime in progress. Citizens on Patrol also operates the "Lock it or Lose it" program to educate citizens about the importance of removing all valuables from their vehicles to help decrease the chances of being a victim of theft.
"We are always looking for more volunteers who want to work to support our policing efforts by taking a role with Citizens on Patrol," Constable Turner explains. "It is important that if we want to help our streets become safer, that our citizens' sign up for Citizens on Patrol, as they will receive specialized training to help them understand what to look for, and how to remain safe while on patrol. Having the extra help from Citizens on Patrol is an invaluable resource, but we need to know that our citizens remain safe during their patrols as well.
Patrol shifts are flexible with the ability for members to choose the time of day and duration of their patrol. A minimum of four hours per month commitment is required. Requirements Members must be at least 18 years of age, have a clean record and, if required, be able to pass a comprehensive security screening by the RCMP, as well as completing Citizens on Patrol training.
Red Deerians who are interested in patrolling the streets and making a difference in our community are asked to join Citizens on Patrol by visiting the Central Alberta Crime Prevention Centre in person at 5015 48 St #3, Red Deer, Alberta, or by calling (403) 986-9904.