Could we be any greener?
August 13, 2021
If you've been out exploring Red Deer's parks and trails this summer, you may have noticed Parks crews driving a spiffy new electric vehicle.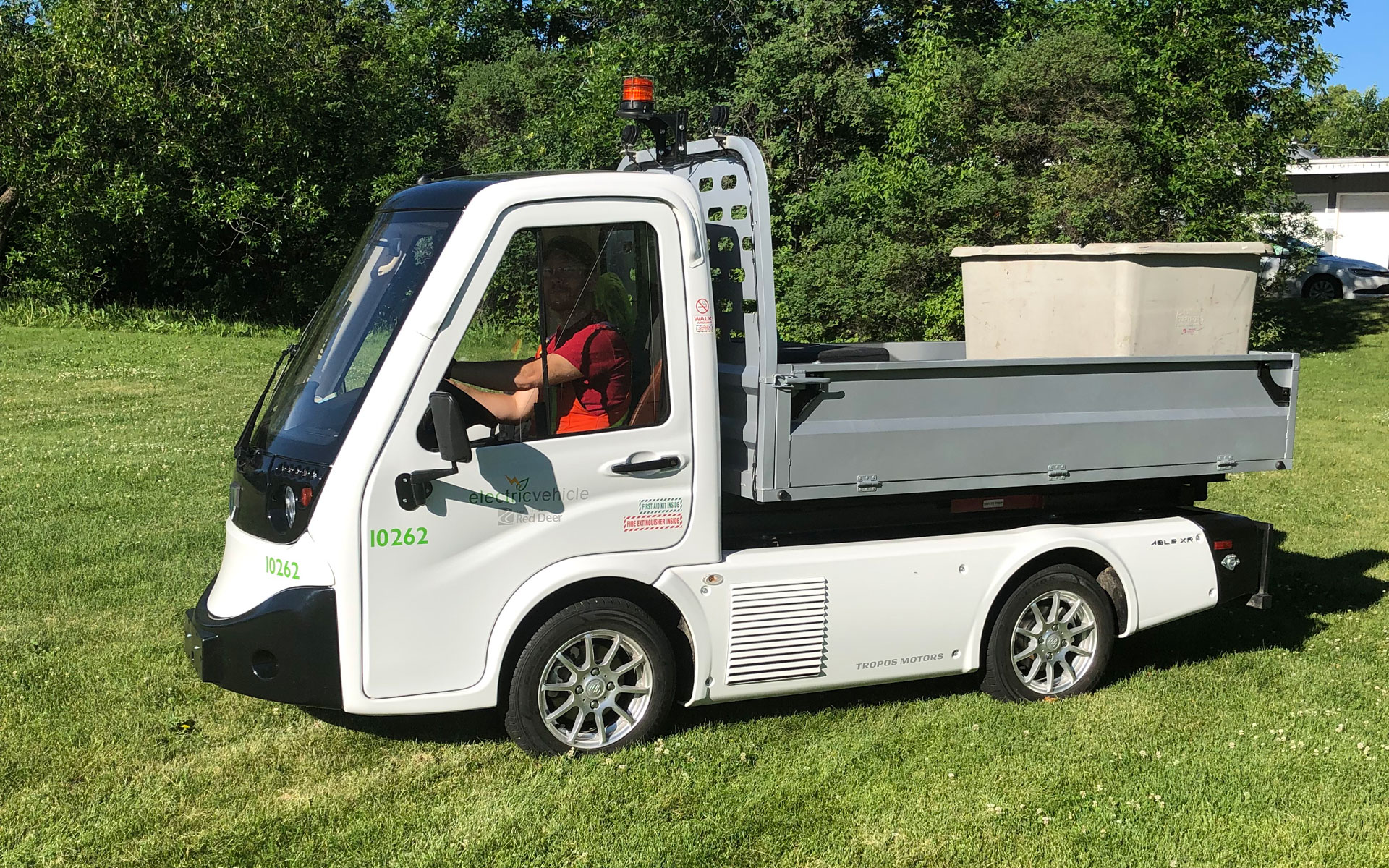 The newest low emissions vehicle in The City's fleet helps to reduce the environmental impact by reducing fuel consumption, fuel costs, greenhouse gas emissions, maintenance costs and even noise pollution.
"This unit supports our Environmental Master Plan and is a prime example of our efforts to green our fleet," said Paul Belliveau, Parks Infrastructure and Waskasoo Park Services Supervisor, "An additional benefit to this battery electric vehicle is the reduced maintenance costs since electric motors have less moving parts so fewer things can break or wear out."
The unit was partially funded by Municipal Climate Change Action Centre (MCCAC), a partnership of the Alberta Urban Municipalities Association and Rural Municipalities of Alberta.