Creativity during crisis
July 23, 2020
There's no question the arts have shown their value during the COVID-19 pandemic.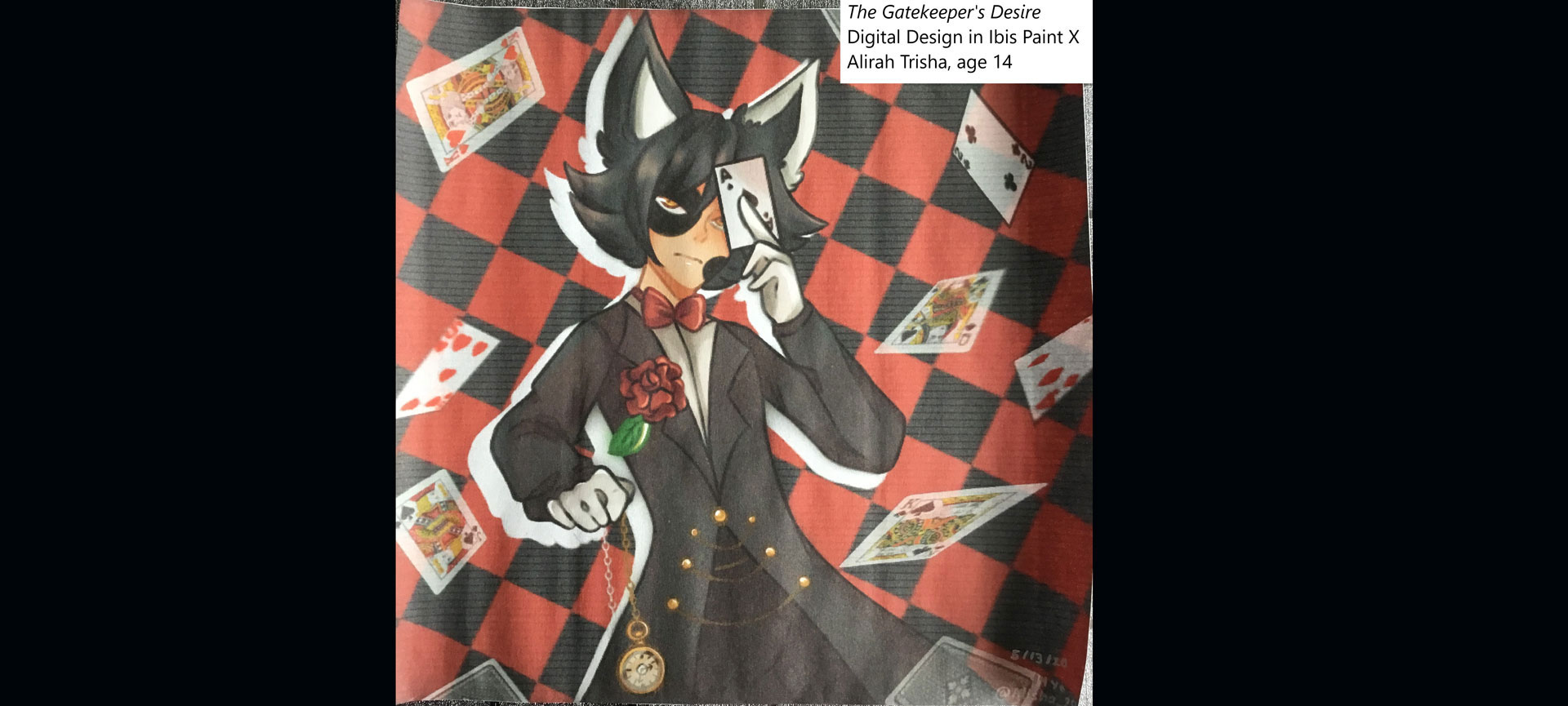 Whether it's streaming movies or sitcoms, live interviews or music performances, sidewalk chalk art, or online gallery exhibitions, people around the world have been engaging with arts and culture for entertainment and mental health purposes throughout the pandemic.
Red Deer has been known for our support of arts and culture and for being a hub for musicians, visual artists, theatre groups, literary artists and many other talented residents.
Artists and arts organizations alike have needed to shift many initiatives online in order to avoid outright cancellations of planned projects and events. With the temporary closing of the Red Deer Arts Council's Kiwanis Art Gallery, the organization was able to continue sharing local creativity with the 2020 Online Arts Festival – a juried exhibition of performing, literary and visual art. The festival has been extended to August 15, 2020. Submissions will be accepted through July 31, 2020.
Each day, a different piece from the juried exhibition is shared online, on the Arts Council's website and social media accounts. Content includes images and videos from Red Deer and central Alberta artists of a variety of ages.
Featured artists include Alirah, 14, and Airah, 12, two young sisters participating in their first formal exhibition. Airah draws original characters and fan art while Alirah works with watercolour and a digital paint program to create her works. The girls' mother, Raquel, emailed their submissions to the Arts Council on their behalf, and images of the work can be seen below this article.
Many other artists and mediums are included in the online festival. To view the exhibition, visit the Red Deer Art's Council website or social media pages:
https://www.reddeerartscouncil.ca/online-arts-festival
https://www.facebook.com/reddeerartscouncil/
https://twitter.com/RDArtsCouncil
https://www.instagram.com/rdartscouncil/
The Red Deer Arts Council mission statement is "To inspire, support, and stimulate arts and culture in Red Deer through education, advocacy and programming".
Alirah Trisha P - age 14 - Gate Keeper's Desire & As the Leaves Fall artist
Airah Yesha P – age 12 – artist for Catlyn and Kiko characters