A roaring good time at Deerassic Park!
June 11, 2019
Approximately 1,400 Raptors fans filled the Servus Arena last night to watch Game 5 of the NBA Finals between the Toronto Raptors and the Golden State Warriors.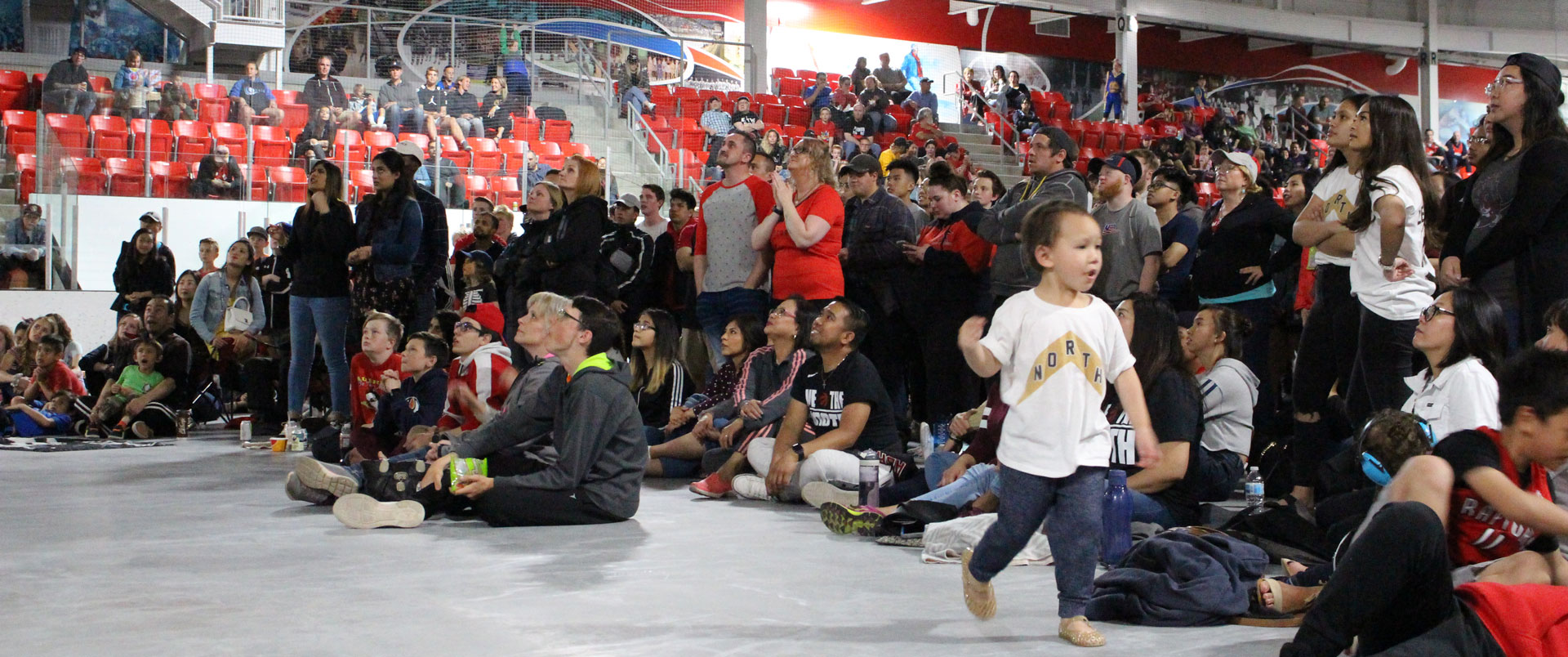 Some fans chose to stand on the arena floor to watch the game, while others sat in the seats for the nail-biter of a game. While the outcome wasn't exactly what Raptors fans wanted, the good news is fans can experience Deerassic Park again for Game 6 (and Game 7, if needed) at 7 p.m. on Thursday, June 13. The doors will open at 6:30 p.m. with food trucks in the Servus parking lot starting at 6 p.m.
There will be improvements made to enhance the game-watching experience. The lights will be dimmed, the sound turned up and the netting will be removed around the boards at Servus Arena for Game 6. Come cheer the Raptors on, Deerassic Park style!