Fighting crime on two wheels
November 05, 2018
The RCMP rolled out a new crime fighting tool on Thursday. The new downtown unit is officially up and running, patrolling the downtown core on foot, bikes and Segways – and cars when it gets really cold.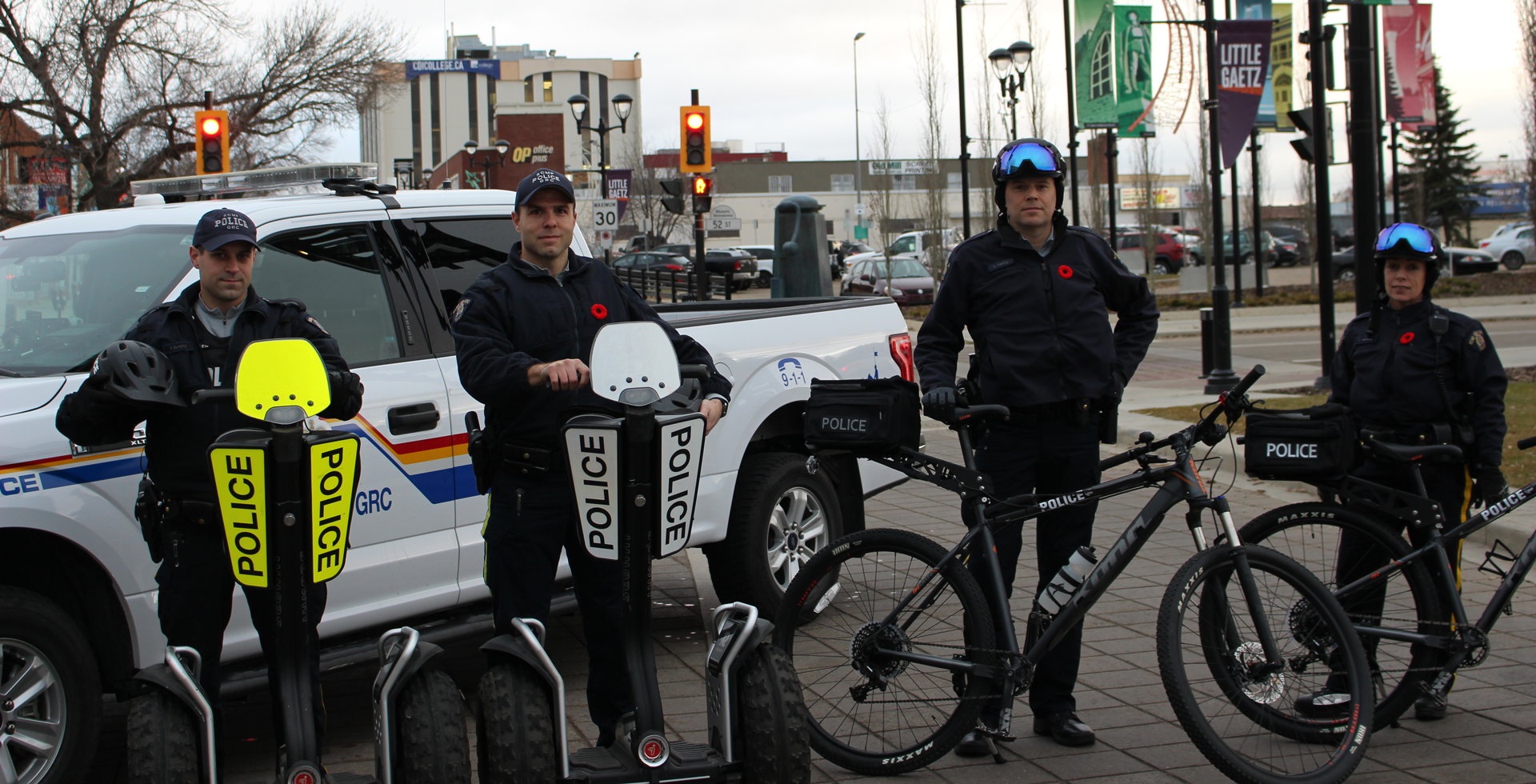 In response to community concerns about crime and community safety in the downtown, the unit was created after Red Deer City Council approved the funding of 10 new RCMP members.
"This unit is unique in that they will focus specifically on the downtown,"said Inspector Dean LaGrange who got the unit off the ground. "We've had enhanced patrols for years in the downtown, but these four officers will really be embedded into life in the downtown – getting to know the people who live and work downtown."
Working both day and night shifts, the four-person unit will be supported by other RCMP units to deter crime and enhance community safety in the downtown.
"The Downtown Business Association is delighted with the new RCMP downtown unit,"said Amanda Gould, Executive Director. "It's been a long time coming and I am confident it is exactly what our core needs to be able to move into the next stage of its vibrancy. The strength of a city is often judged by its vibrancy and knowing that both The City of Red Deer and the RCMP are committed to keeping the health of Downtown a priority, ensures the heart of our city will continue to beat stronger."
The downtown unit won't stand alone in their goal of improving safety in the downtown. As a priority in the Annual Policing Plan, the downtown will continue to be a priority for the Red Deer RCMP. Throughout 2017 and 2018, the RCMP enhanced their patrols and visibility in the downtown, and the efforts paid off: since the beginning of the year they've made 113 arrests, executed 168 warrants and laid 108 new charges.
"The results we've been able to achieve so far with our enhanced patrols are encouraging and tell us we can make an even bigger impact with this dedicated unit. The bicycles and Segways allow the officers to cover a lot of ground quickly – and yes, the Segways work in the snow."