From slap shots to bucking broncs
October 29, 2019
From slap shots to bucking broncs: Transforming the Centrium for CFR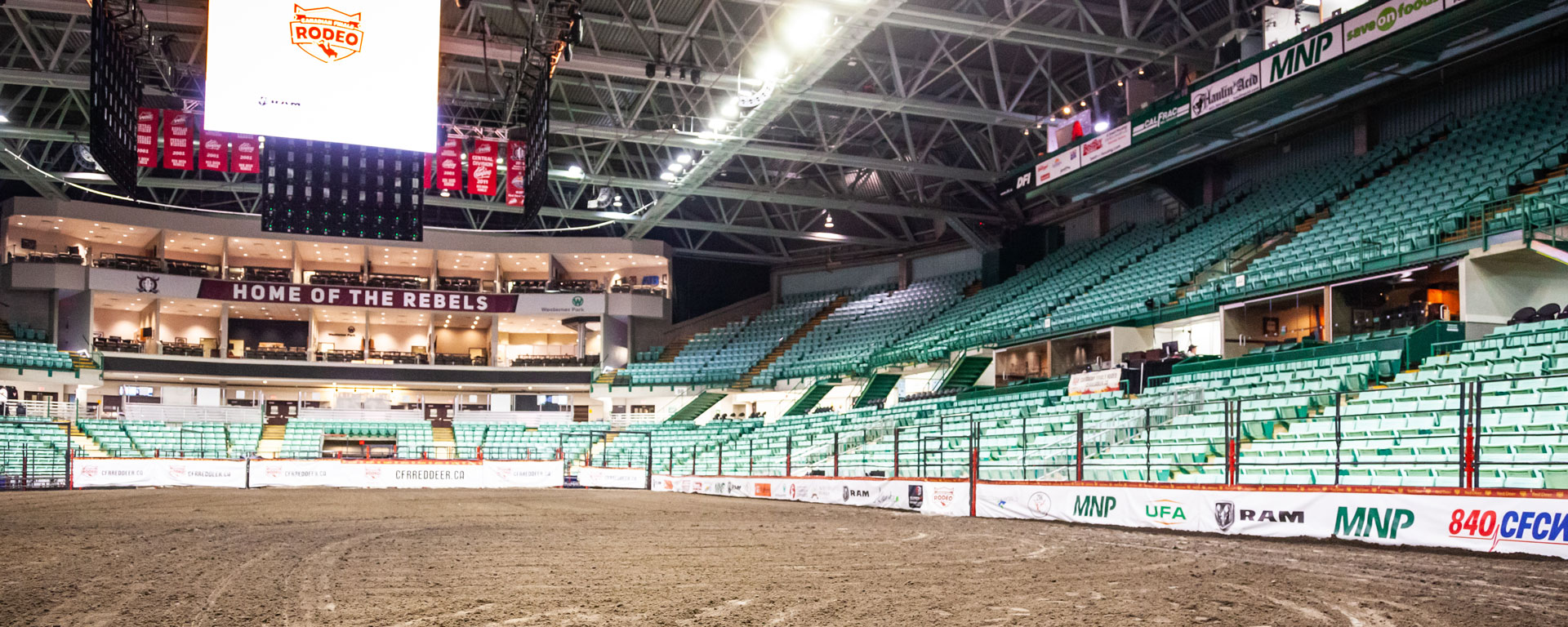 It's 10:30 Friday night and the mood inside the Enmax Centrium is a bit subdued. The Red Deer Rebels have just lost a nail-biter – bested by the Seattle Thunderbirds in a shootout. The loss sends the Rebels even further into their five-game winless skid, but as the last few fans trickle out of the arena, there's no time to dwell on defeat. At least not for now. There's a job to do. And it starts tonight.
Transforming the Centrium from a WHL-calibre hockey rink into a CFR-calibre rodeo arena is a big undertaking - one that requires a small army of staff and volunteers to pull off. Armed with shovels, ice chippers and buckets of hot water, crews work around the clock in time for Tuesday's CFR kick-off. They don't have the luxury of turning up the heat and waiting for the ice to melt – there's no time. So, after hours of scraping, shoveling and chipping, by Saturday morning, they're down to the concrete. Dump trucks are brought in to scrape up the last of the slush and haul it away.
It's not until the plexiglass and boards are removed, and a steel barrier constructed around the arena, that workers can move onto phase two: dirt. And lots of it. From Saturday night until noon on Sunday, trucks come and go, dumping loads of soil on the Centrium floor. Workers with shovels in hand, rake and spread until the concrete is covered, then rake and spread some more.
By the time the first rodeo fan arrives on Tuesday, what was once a hockey haven, will be a cowboy's paradise, and the site of six days of nop-notch rodeo action. Then out will come the shovels and rakes and trucks, to clean it all up… until next year.
CFR runs from October 29 to November 3 at Westerner Park and features a trade show, free music cabaret, fashion shows, demonstrations and more than one hundred world-class athletes competing in 11 different rodeo events. For more information and tickets, check out www.cfrreddeer.ca.