Game On!
February 24, 2019
Canadians have been known for our avid love of hockey.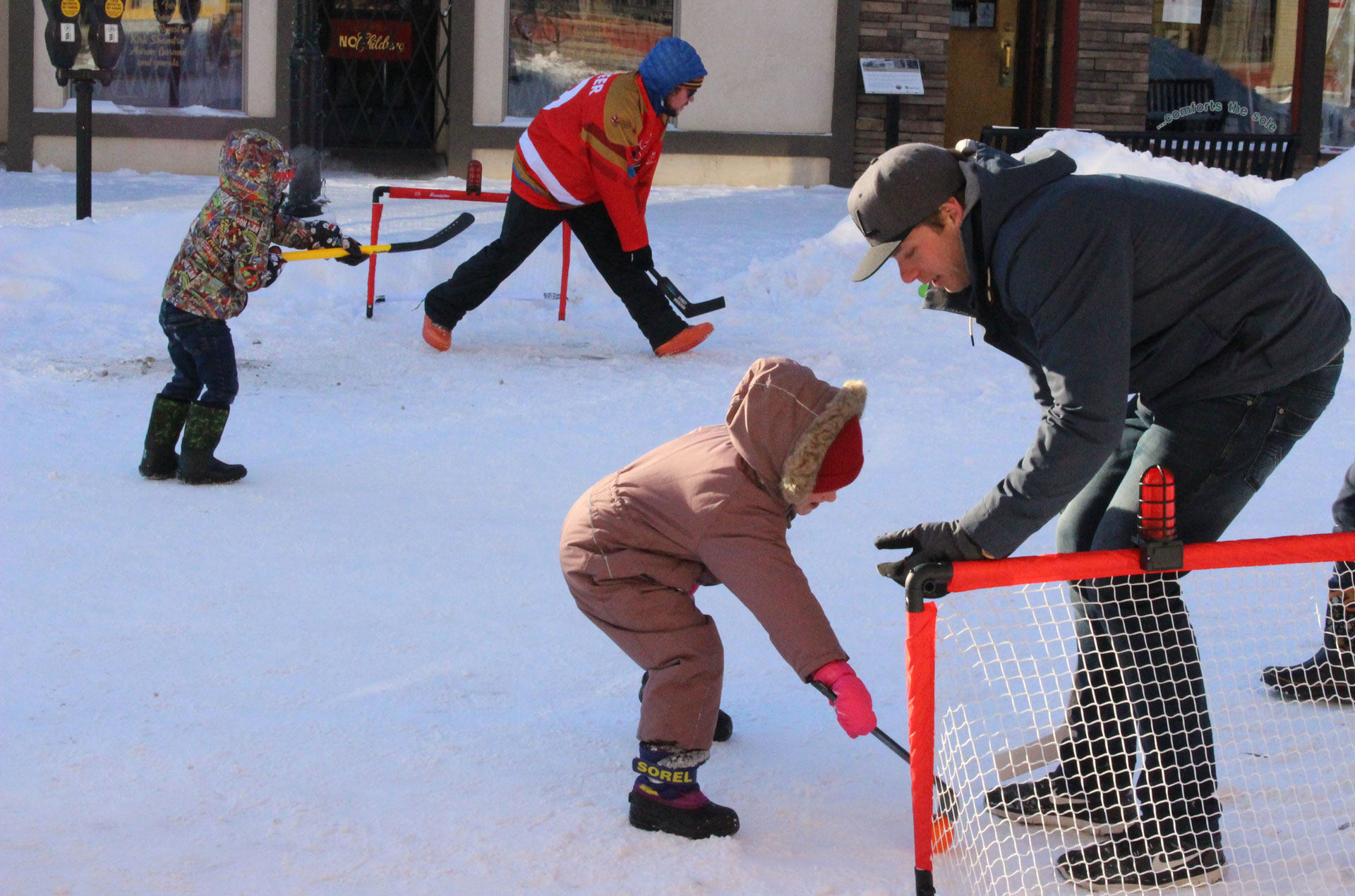 Here in Red Deer, that love is evident as we celebrate one of Canada's favourite past times on Little Gaetz Avenue. On Family Day, the Downtown Business Association set out two small nets and plunked a bunch of mini sticks and balls into a pile of snow. Within moments, an impromptu game of mini sticks had started. Nobody cared that they were bundled up so much they waddled like penguins. They also didn't seem to care that the weather was so cold that the first plastic ball shattered into pieces at the first slap shot, they just grabbed another and called, "Game on!"
Mini Sticks Hockey runs again Monday, February 25, 11:30 a.m. to 1 p.m. on Little Gaetz.