Games Gear Friday
December 04, 2018
The 2019 Canada Winter Games less than three months away and the Host Society is encouraging all central Albertans to show their Games spirit through participation in the Games Gear Friday program!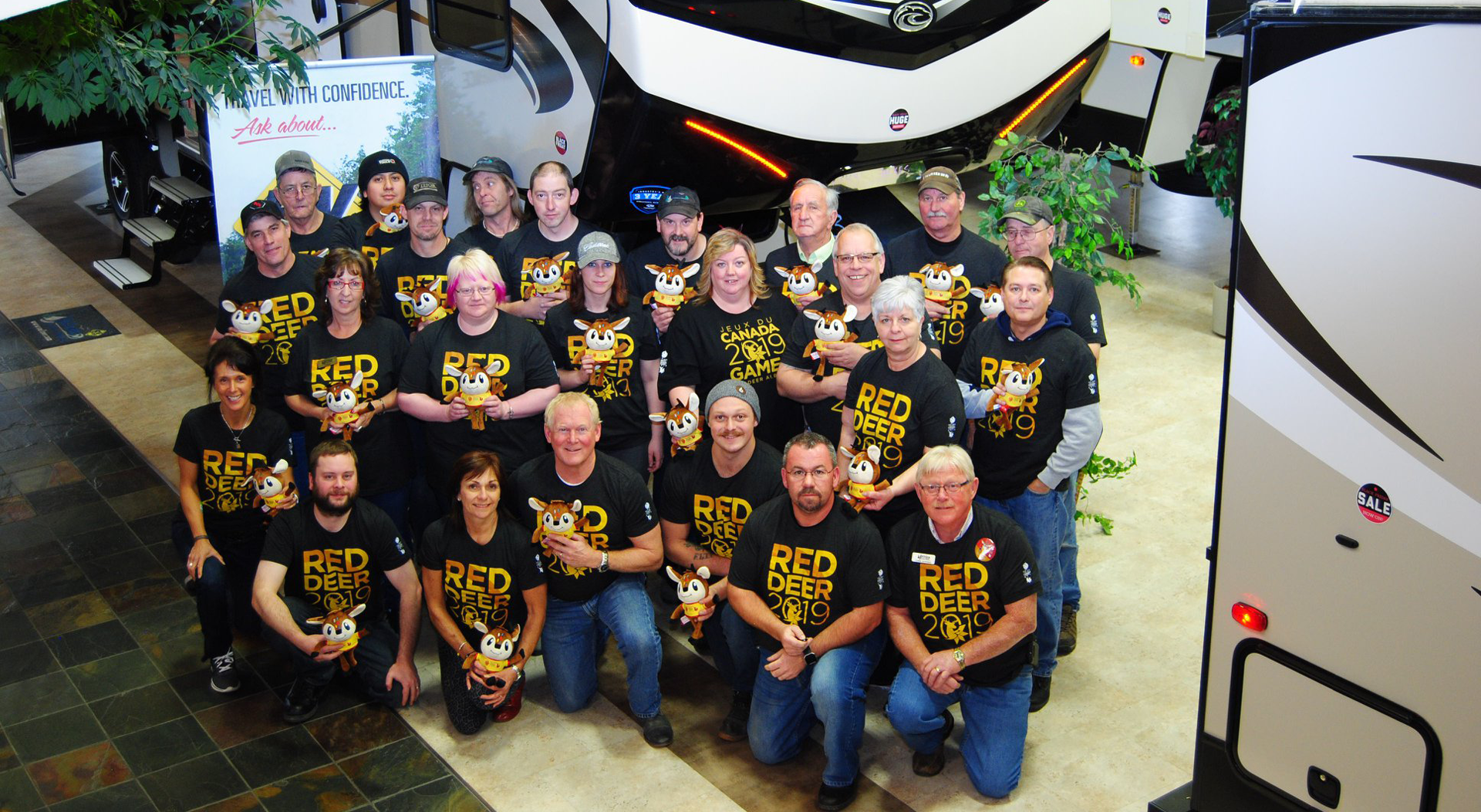 Games Gear Friday is a fun and interactive way to get involved in the Games with a chance to win great prizes!
Now you must be thinking - I want to win prizes! To be entered into the weekly draw, individuals or groups may:
Take a picture of themselves wearing 2019 Canada Winter Games official merchandise.
Share their photos on Facebook, Twitter or Instagram using the handle @2019CanadaGames.
Tag the pictures with the hashtag #2019GamesGear.
The first winner is announced on November 30, 2018, and each winner receives a Tim Hortons coffee break, which includes Timbits and coffee, plus exclusive Games prizes. It's time to gear up, Red Deer and feel the spirit of the Games!
Spread the spirit of the Games by wearing 2019 Games Gear on Fridays for your chance to win! For more details on Games Gear Friday, please click here.