Helping hands & homelessness
November 09, 2018
We all know that many hands make light work. So when it comes to homelessness, many hands lead to more success for individuals and families looking for a stable home.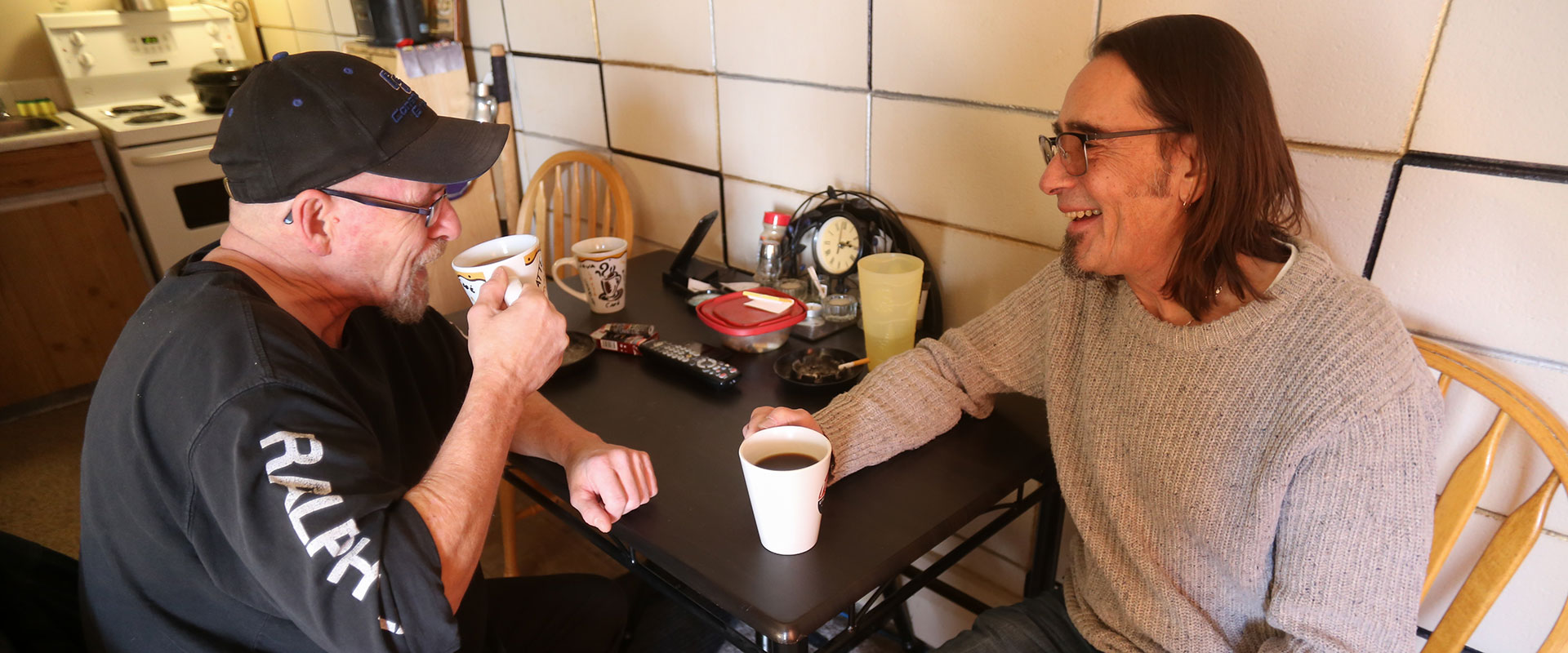 Fortunately, there are many hands involved in the housing and support of Red Deerians experiencing homelessness. More than a dozen organizations in Red Deer are dedicated to helping individuals with the right program, housing first in order for clients to get the rest of their lives on track – then the community assists with that too.
In the case of "B" – a man working hard to maintain his sobriety – the Red Deer Housing Team helped him take care of his physical health, clear up past debts and make connections to the community.
They linked B to local job supports to update his resume, volunteer and look for meaningful employment. As a result of his stable housing and support from the team and Alberta Mental Health, Primary Care Network and Alberta Addictions, B reached his lifelong goal of getting his Class One driver's license.
B's is one story among many told in Red Deer. Among the 523 individuals who did an assessment in 2016/17 via Safe Harbour Society to ultimately find a local housing placement, the vast majority had previously been couch surfing, staying at a shelter or sleeping rough (on the street or in parks).
Outreach workers focus on the longest term shelter stayers and rough sleepers – who often set up camps in green spaces – as part of The City's efforts to end homelessness.
Since 2009, community agencies have assisted more than 1,000 persons experiencing homelessness to find and maintain housing. And while the numbers are significant, the stories behind them are more important.
B and countless others like him have a roof over their heads thanks to Red Deer's housing programs. And through the tireless work and helping hands of staff who provide mental health, cultural, domestic violence support and more – individuals like B can get in the driver's seat of their lives, with their own hands firmly on the wheel.
For more information, visit www.reddeer.ca/homelessness