Join the 'shop local' movement in central Alberta
November 30, 2020
Because we truly are better together, some of our extraordinary local businesses are joining forces to build community, trigger a shop local movement, and give back to those in need. It is a triple threat, and even better, you could win one of 110 locally donated gifts just for participating.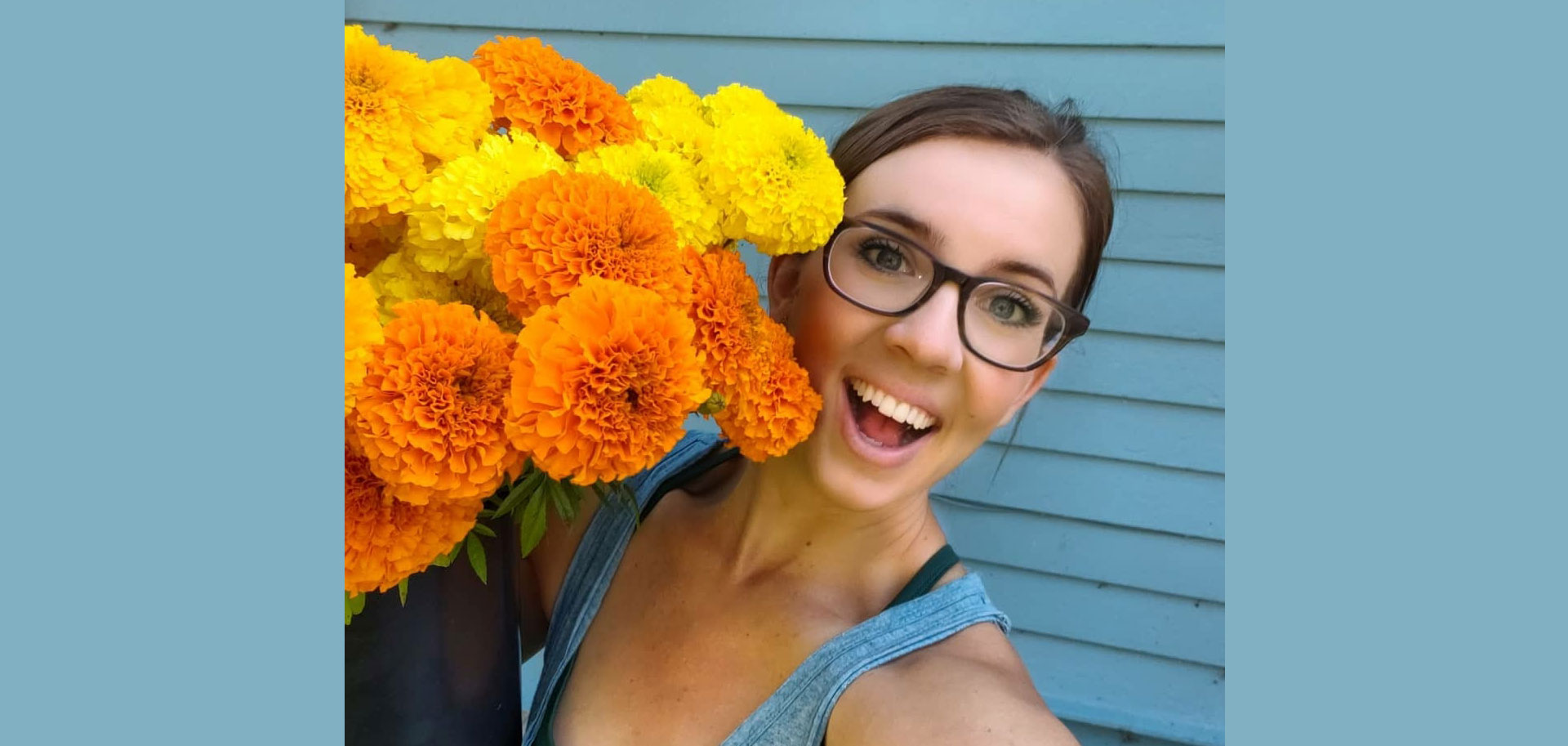 Meadow Farm Florals is the brainchild behind the movement, sending out a rally cry to over 100 other local entrepreneurs and businesses who, through their involvement, are calling on our community to shop local at a time when economic and social investment can benefit our entire region.
"This is a rapidly growing initiative in Central Alberta, aimed at raising awareness of local businesses, incentivizing consumers to shop in their communities and raise money for the local Red Deer Christmas Bureau," said Angela Hall, Meadow Farm Florals owner. "COVID-19 is affecting us all differently, but to some degree we are all being impacted. By coming together and forming this unique and somewhat cyclical support system, we are creating positive economic waves. Equally, if not more importantly, I am receiving countless good news stories every day about the joy, excitement, and connections that the initiative is fostering in the community. We have a responsibility as citizens, businesses and Central Albertans, to drive change and support each other in the ways that we are able. Now, more than ever, it feels to me that the only way we can hope to thrive is by coming together.
Between now and December 12, shoppers who submit their receipts from local businesses to meadowflorals@gmail.com or via Instagram to @meadowfarmflorals, are entered to win.
On December 13, five lucky entrants will be chosen at random to select one of the over 110 locally donated gifts. The remainder of the contributions will then be put up for silent auction through an online platform. The auction will run from December 14 until 17, and the best part - 100 per cent of the proceeds are donated to the Red Deer Christmas Bureau.
Although some of us might like to leave 2020 in the past, this is certainly a year to remember. There is no time in our history exactly like this one, and we can overcome the many challenges we are facing by finding new ways to support each other. Meadow Farm Florals is an example of this. They are leading a charge to do differently, to approach the current situation with a glass half-full attitude that inspires us all.
To all of our local Red Deer entrepreneurs and businesses, we know Meadow Farm Florals isn't alone in these efforts, and we thank you for doing everything you can to support our city and its many citizens in the best ways you can. Thank you for continuing to operate safely during the pandemic. Thank you for continuing to persevere through this pandemic. Thank you for continuing to call Red Deer home.
Please visit Meadow Farm Florals on Instagram and check their Better Together highlights for more information about the #bettertogetherab shop local initiative.
The list of businesses continues to grow, but currently participating in the #bettertogetherab movement is:
| | | |
| --- | --- | --- |
| Meadow Farm Florals | Brindle Pet Supplies | Heart and Soul Design |
| Chia Wallah | MY HAPPY | Kerry Wood Nature Centre |
| Dance Magic | TBS The Team & Corporate Store | Dallas Olga Photography |
| Roberta Murray Art | Music Centre | Nikki Collette Photography |
| Laser Cut By Michelle | Humble Hummus | Cafe Vero |
| Amy Lea Design | The B Nest Studios | Y Organic Oasis Spa and Salon |
| Aster and Luna | Braydi Hoppus - Make Up Artist | Inside Creative Consulting |
| Copper Lane | Krystle Simmonds Photography | Prospector Visual |
| M. Co Hairstyling | Libra Last Studio | P31 by Jhgowns |
| Under the Elm Yarnery | Chani - Holistic Aesthetician | Black Rock Therapies |
| Maker House Coffee Co. | Taco Monster | Love Yoga Grace |
| Stems Flowers & Cafe | Skincare by Jade | Red Deer Vitality Health |
| Wild Brewing Co. | Ash MacLean Photography | Willow and Wheat |
| Excel Beyond Insurance | The Golden Touch Goldsmiths | Poplar and Petal |
| Gian Lee - Calligrapher | Lashing Out Luxury Lounge | TBS Hockey Sports Excellence Store |
| Iconic Beauty Aesthetics | Fortboxx | Red Earth Baby |
| Craft Beer Nation | Created by Cait | Red Earth Photography |
| Connections Paper Co. | Scotty's Gas Bar | Little Farm on Wall Street |
| Hello Dear Photos | Breathing Room Yoga Studio | AvaRose Design |
| Kaimend Kreations | Cheeky Coutures Boutique | Simply Nested Designs |
| Stoney Field Cut Flowers | Michelle Bailey Mindful Practice | Wipe Out Ski and Bike |
| Ashley Jackson Studios | Magpie Textile Co. | Meeting Waters |
| Petal and BLum | DMLW Design | Lisa Freeman Yoga |
| Normandeau Window Covering RD | Bat Your Lashes | Altered Aspects |
| t's timber | Simply Mortgages - Tanya | Steel Pony Farm |
| Hattrick Design & Photography | your HomeWatch | Prairie Gold Pastured Meats |
| Eat Catering | Central Alberta Security | Red Shed Malting |
| Alysia Lefleche Photography | Mud & Lotus | Canadian Closet & Storage |
| Lace & Twine (Calm Acres) | Kaylee MacDonald Photography | Great Strides Red Deer |
| Pure Earth Organics | Calyx Floral Design | Lynx Photography |
| My Revolution Cycle and Yoga | Tall Tails Grooming | Urban Errands |
| Blue Door Florals | Chai Co. | Kelli Dean Mortgages |
| Go Travel - Hannah Smyth | Clove Pink box | Lilly and Lee Designs |
| The Bra Lounge | Nossack Food Group | Just B Clean |
| Ashabi Wears | Stuf'd Monsters | Cooper Arrow Designs |
| Dapper & Chic Boutique | Jeff Powers Illustrations | Forest and Field Aromatherapy |
| Florae | Brenda Smith - Artist | Danielle Aichelle Photography |