Lantern Making–bringing light and life to Red Deer
February 19, 2019
The Hub on Ross is abuzz with people of all ages and abilities. Scissors can be heard snipping pieces of reed and yarn. Volunteers are milling about the full tables, helping everyone build their creations. Everyone is here to build a lantern.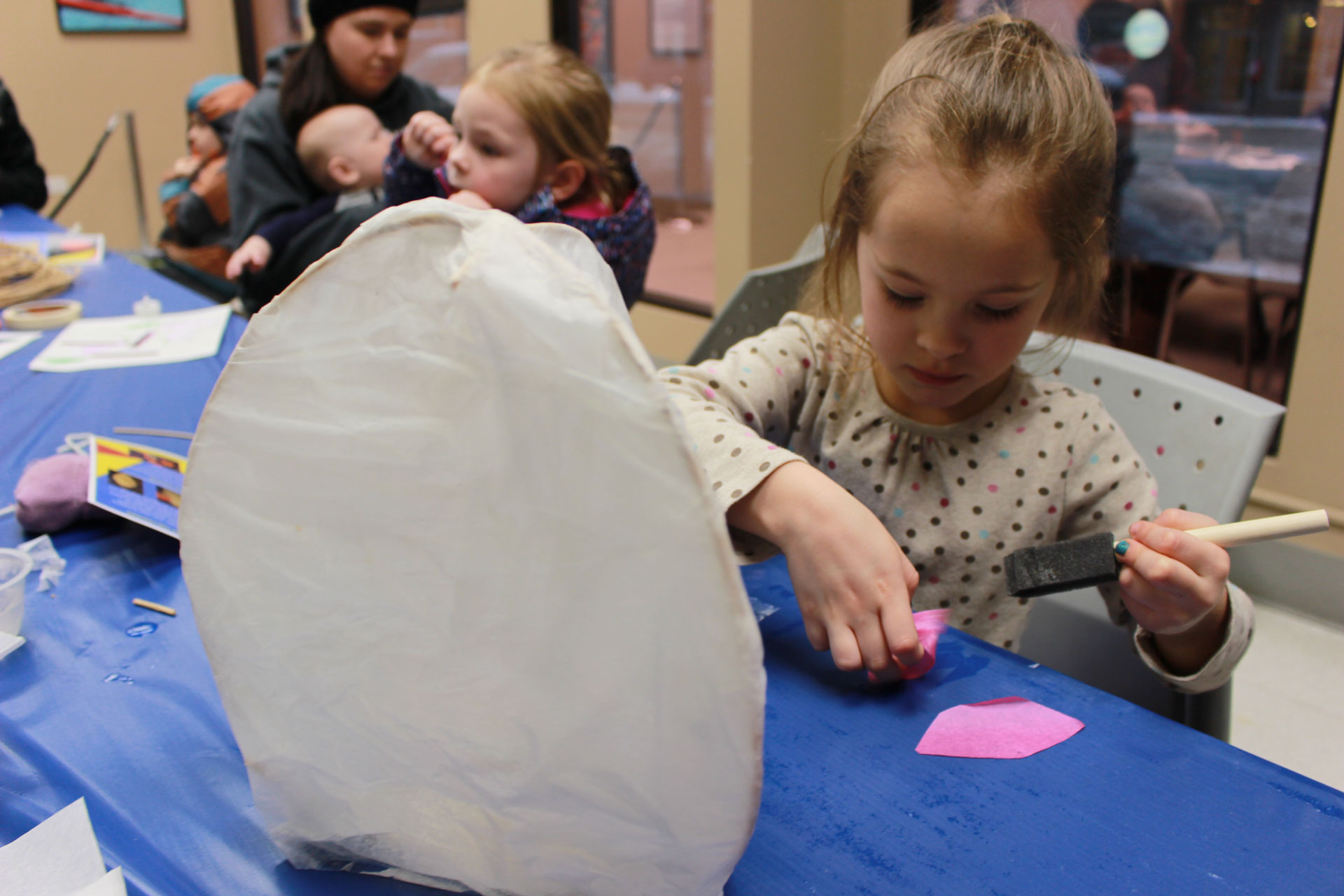 Harper Griffiths, age four, sits at her table, unsure what her base of reeds will end up being as she patiently holds her scissors waiting for her turn. Harper's mother Heather and a friend work together building the structure of the lantern. Finally Harper gets to put her scissors to use, cutting, gluing and drying the paper to the finished frame.
According to Christina Wutzke, a helper with the lantern making, "Lanterns are related to light. A lantern is a light; it lights the way and in a lot of cultures light is a symbol for life."
Looking around the Hub there is a sense of life and community as families, friends and strangers share supplies, helping hands and conversation.
In the same way the crafters build camaraderie, the lanterns take shape. Harper grins from ear to ear as she happily shows off her completed masterpiece. As if Mother Nature knew something special was happening inside The Hub, large, fluffy snowflakes start to fall moments before the crafters parade their lights down Ross Street and through City Hall Park.
Lead by stilt walkers, the colourful parade of lanterns lit up downtown as the group made their way to the new City Hall Park Plaza, where a community celebration with hot chocolate and music capped off the evening.
The park became even more magical tonight, thanks to the winter lights, the gentle snowfall and newly crafted lanterns.