Let's Get Loud!
February 27, 2019
The New Brunswick hockey team had an extra loud cheering section during their game against Team Manitoba at the Centrium last Thursday.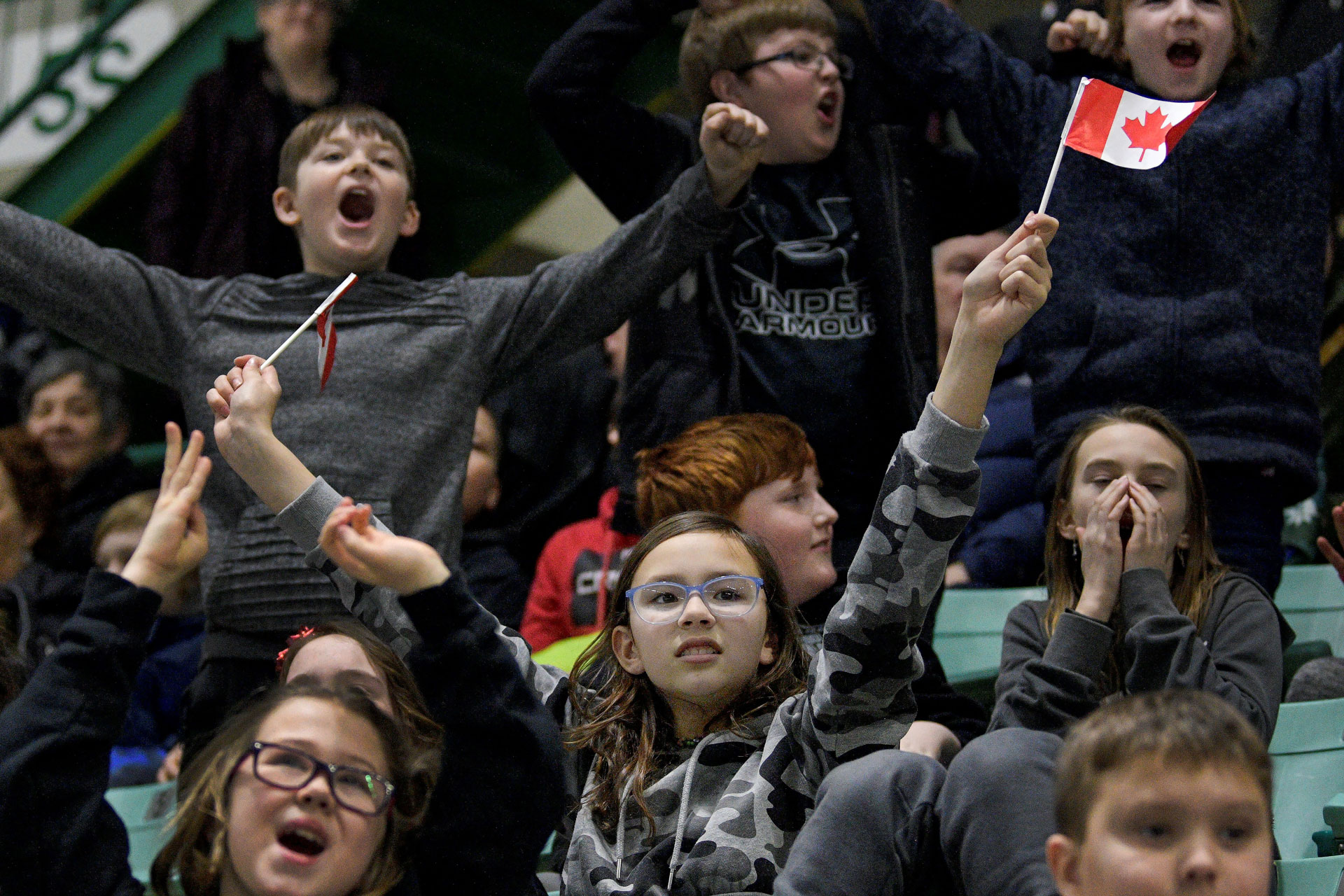 Photo submitted by Alger Libby
Students on a field trip from Iron Ridge Intermediate Campus in Blackfalds sat and cheered for New Brunswick. Their enthusiasm was contagious; one New Brunswick fan shared a provincial flag for students to wave. The chants were loud and proud; so loud that the referee's whistle couldn't be heard from the third row of seats.
The students weren't stingy with their cheers; Manitoba was the first to score and the cheers that erupted from the school group were as loud for Team Manitoba's goal as the chants were for New Brunswick.
At the end of the game a Manitoba player tossed a puck to one of the students as an expression of his appreciation for the vocal encouragement throughout the game.
Way to show team spirit on both sides, students of Iron Ridge and next time you're on a field trip, bring ear plugs to share with those around you!