Local business brings students closer to the game
February 20, 2019
With adorable handcrafted signs in hand, these grade three and grade six students from Terrace Ridge School in Lacombe brought a bus load of enthusiasm and spirit to the mixed wheelchair basketball game today at Gary W. Harris Canada Games Centre.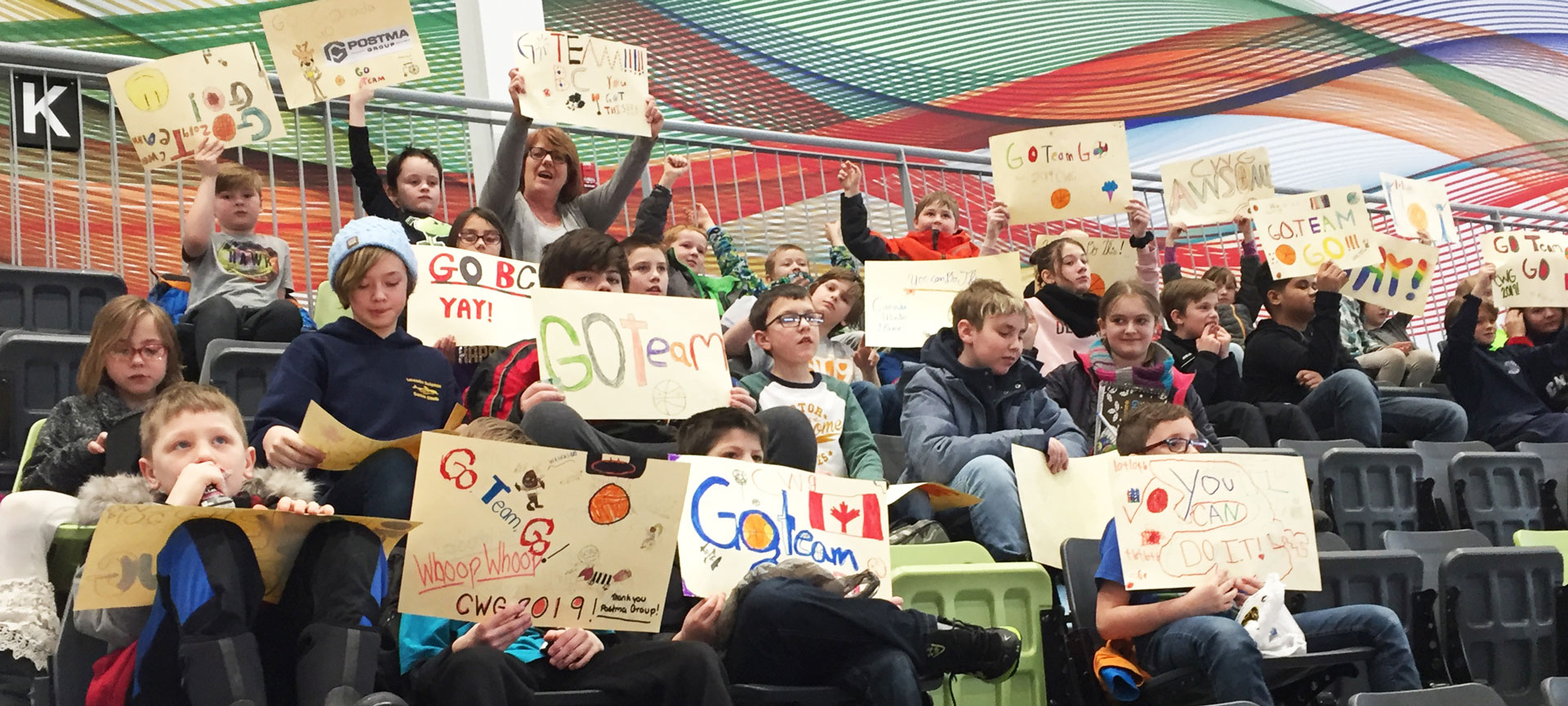 The classes were supplied with tickets to attend a sport of their choice, along with transportation there and back, by a local business.
"We got together and chose wheelchair basketball, and the kids are really loving it," said Sandy Samaroden, Educational Assistant with Terrace Ridge school. "Postma Group supplied us with tickets and paid for our bus to get here, it was really great."
The students, along with teachers Mr. Ince and Mrs. Otto, created signs to cheer on Team Saskatchewan and Team BC for today's game. A big 'High Five' goes to Postma Group for providing this opportunity to local schools, enabling them to take in some of the 2019 Canada Winter Games together. The teams loved having them in the stands.