Look up! Way up!
April 08, 2022
Over the past two weeks, Red Deer Emergency Services (RDES) firefighters have been training in numerous scenarios all over Red Deer to enhance their rope rescue skills.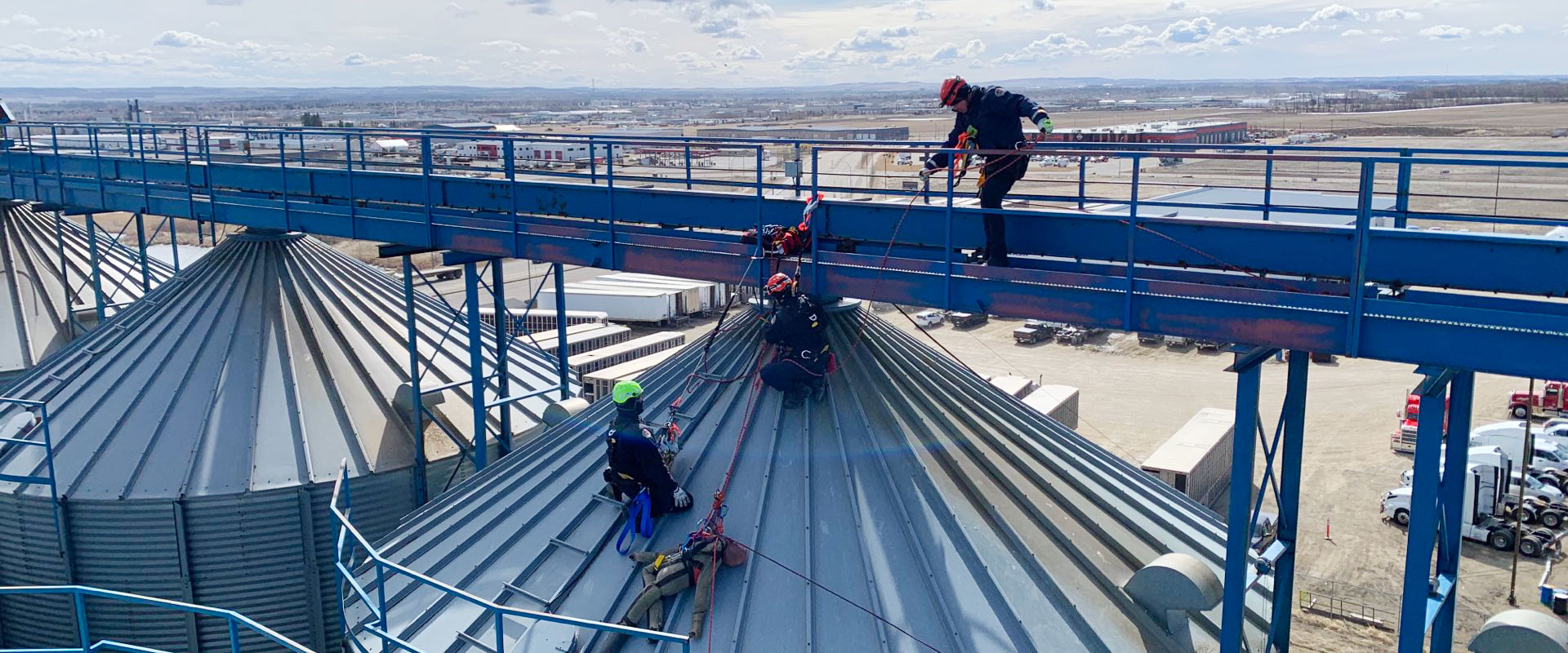 Practicing on real-world surfaces, rather than in a classroom gives them practical, hands-on knowledge that helps them be prepared for the real thing.
"Earlier this week, we had very intense winds in Red Deer. Our people were between 30 and 50 meters up on a tower, combating that wind," says Dave Bain, Chief Training Officer for RDES. "Having real-world elements to battle while learning new skills is fundamental in improving our speed, agility and problem-solving abilities."
Many people instantly think about firefighters saving people from burning buildings, but RDES personnel are trained to rescue people from many different situations, and their training reflects these unique situations. RDES personnel are trained on events like collapsed buildings, personal vehicle and heavy equipment extractions, river rescues, hazardous materials scenes, and trench rescues.
"One practical use of this rope rescue training is if an individual falls down a steep cliff, like the ones we have along parts of the Red Deer River. Say they've broken their leg and cannot get back up and out. We use rope rescue to get down to them, load them up and carry them back up to safety," says Chief Bain. "We've had to execute a rescue of this nature in the winter, and it takes a lot of effort, strategy, and skill."
Construction on a new Red Deer Emergency Services Training Tower began last fall and is nearing completion. The tower will offer a wealth of new training opportunities both inside and outside the building.
"We're excited to have this new tower to train real-world fire suppression and rescue scenarios, as well as to scale down the side, practice elevator rescues, offer hazardous material rescues and so many other things," says Chief Bain.
Planning is underway for an opening ceremony to be held May 28, 2022. Keep an eye out for the community invitation to come check out RDES's new training facility. The event will include tours and live demonstrations, as well as a BBQ.