Make These Games Yours - Volunteer!
December 11, 2018
Great things are going to happen next February and March.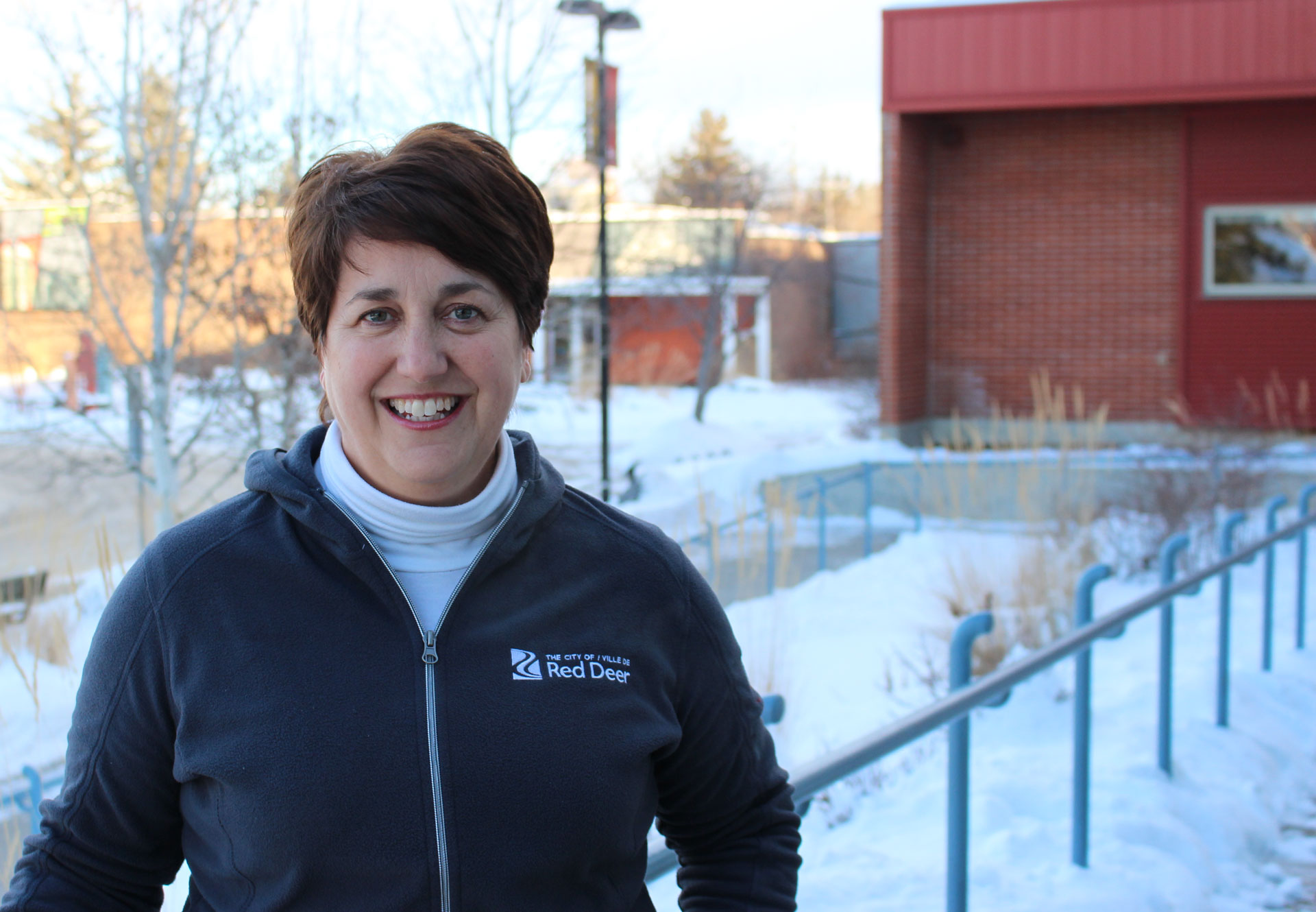 Submitted by Barb McKee
Athletes galore will arrive in Red Deer to compete on the national stage, and with them will come parents, friends, coaches, officials and spectators from across Canada. While here to take in the Games they will spend money in our local shops, hotels and restaurants. And the Games has attracted investment to build new facilities, and upgrade many others. We know that there is economic spin off, and that these types of events help grow sports in the community. They are all wonderful outcomes of hosting.
But none of these things are why I love the Games. I love the Games because of what it does for the people and community.
Last night I tallied up the number of sport events that I have been connected with. My first big Games experience was in 1983 at the Universiade Games in Edmonton, hosted at the Butterdome. Since then, I have been involved in more than 20 major community events; the Olympic Torch Relay, Woody's Triathlon, the Tour of Alberta, Memorial Cup, Scotties Tournament of Hearts, multiple Alberta Summer, Winter, and Seniors Games and Canada Games (both winter and summer).
I turned 50 just a few days ago – so 35 years have passed since my first Games at the Butterdome. And what I've come to understand over those three and a half decades is that major community events grow relationships. That's the legacy that is most valuable.
Volunteering will inevitably connect you with new people and expose you to new experiences. Maybe you have skills that are in high demand– an accountant, bus driver or some technical official experience that you can lend to the Games. Or maybe this is your opportunity to volunteer outside your comfort zone and develop a new talent. Try fundraising, public speaking or taking on a leadership role with a subcommittee. Opportunities likes these are great for expanding your skills.
The person you volunteer alongside might be across the table at your next job interview, or the teacher sitting across from you at the next parent-teacher conference, or answering the door at your next bottle drive. Red Deer is a city of 100,000 people but because of relationships made through community events I am certain to run into someone I know at the grocery store (the odds increase dramatically when I stop quickly on a Saturday morning in my pajamas and bed head).
People I saw dip their toe and volunteer for the first time at the 2006 Alberta Summer Games have gone on to take leadership roles in other community organizations, making great contributions. The confidence, networking skills and experience they developed during the Games encouraged them to get involved and stay involved in their community. One of our enthusiastic staff members from the '06 Alberta Summer Games was the spark that led to bidding on these Games. That experience gave him the confidence in himself and in our community's ability to deliver bigger events.
I believe that the greatest legacy from the Canada Winter Games won't be the shiny new facilities, the athletic achievements or the economic spin off. The greatest gift will be for Red Deerians to come together, do something positive and make a difference in our community. The feeling of accomplishment, pride and confidence will last well beyond the closing ceremonies.
Volunteering has a reputation of being a selfless act; something you do to give back to the community. But here's my secret. Volunteering is selfish. It puts a smile on your face, makes you feel fantastic, expands your horizons, strengthens your resume and grows your social circle.
In a time where we have more friends on Facebook than visiting our living rooms, in the darkness of winter when it's easy to come home after work, close the garage door and shut out the world, I encourage you to do a very selfish thing and volunteer. Get connected, meet your neighbours and take pride in our community. My experience proves that you will be better off for it.
If you want to volunteer visit the Canada Winter Games website.