More than a High Five!
November 01, 2023
City of Red Deer takes home award at provincial conference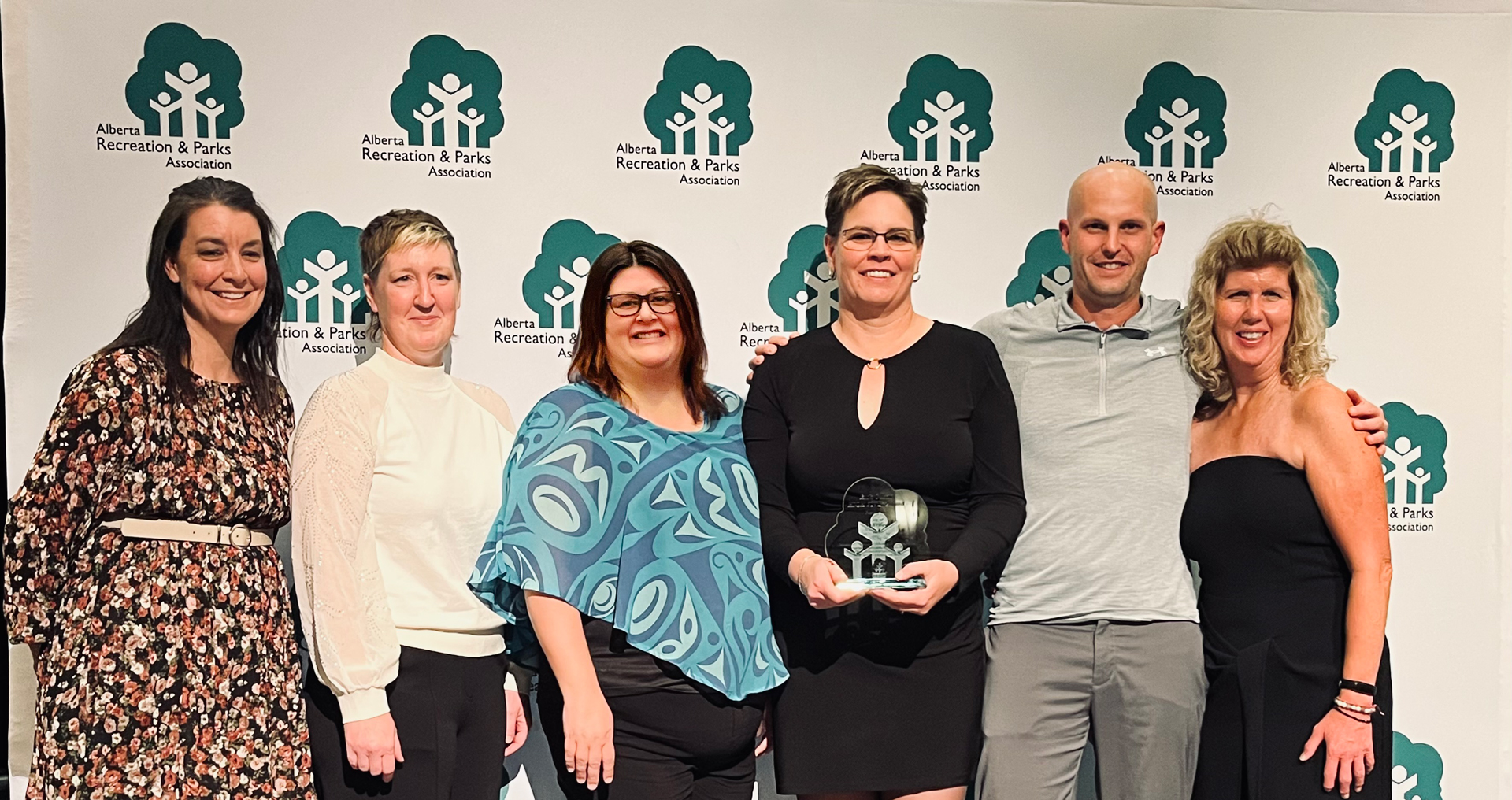 Our City staff, working in recreation spaces and programming, were acknowledged for their dedication to supporting kids in sport and recreation for lifelong benefit at the Alberta Parks and Recreation Association's annual conference this past weekend. During the conference, City of Red Deer staff accepted the Rick Curtis HIGH FIVE© award – the first municipality to receive it for a second time.
HIGH FIVE© provides a range of training, assessment tools and resources to ensure that our organization delivers the highest quality programs possible. The City of Red Deer is committed to providing this training to staff, as they work closely with youth in our facilities.
The Rick Curtis HIGH FIVE© award was first introduced in 2012 with The City of Red Deer being its first recipient. Since 2012 Red Deer has remained committed to this program, training hundreds of staff from management to customer service representatives and everyone in between.
"The City has been doing HIGH FIVE© training with staff for over 10 years, and on the heals of the pandemic, we have increased the number of opportunities for our staff to receive training in supporting our youth," said Kristin Walsh, Safe & Healthy Communities Manager. "HIGH FIVE© truly aligns with our mission to provide welcoming and inclusive recreation for all with the resources to support youth in developing lifelong skills through healthy interactions in our facilities."
In addition to training hundreds of City staff, The City of Red Deer has further invested in the program by certifying six program trainers. These staff members can deliver aspects of the HIGH FIVE© program to ensure that we continue to provide quality education opportunities in-house.
The second win signifies this continued dedication to our city's young people – the future of our community. It comes as no surprise that community and recreation facilities act as a hub for youth, providing safe spaces for healthy outlets. This training is just one element of creating and maintaining welcoming spaces, and managing that responsibility is of the highest importance.
Youth in our city bring life, energy and fun into our spaces and to some, we are their refuge and their second home. This training ensures that we when they are in our spaces, they are cared for and cared about.
So please join us in giving The City of Red Deer's Safe & Healthy Communities department, and staff working in recreation spaces and programs, a big high five!