Newcomers CARE for Canadian Sports
July 27, 2023
Over 200 newcomers to Red Deer participated in a special day dedicated to learning Canadian sports, as part of The City's Meet Me at the Park programming.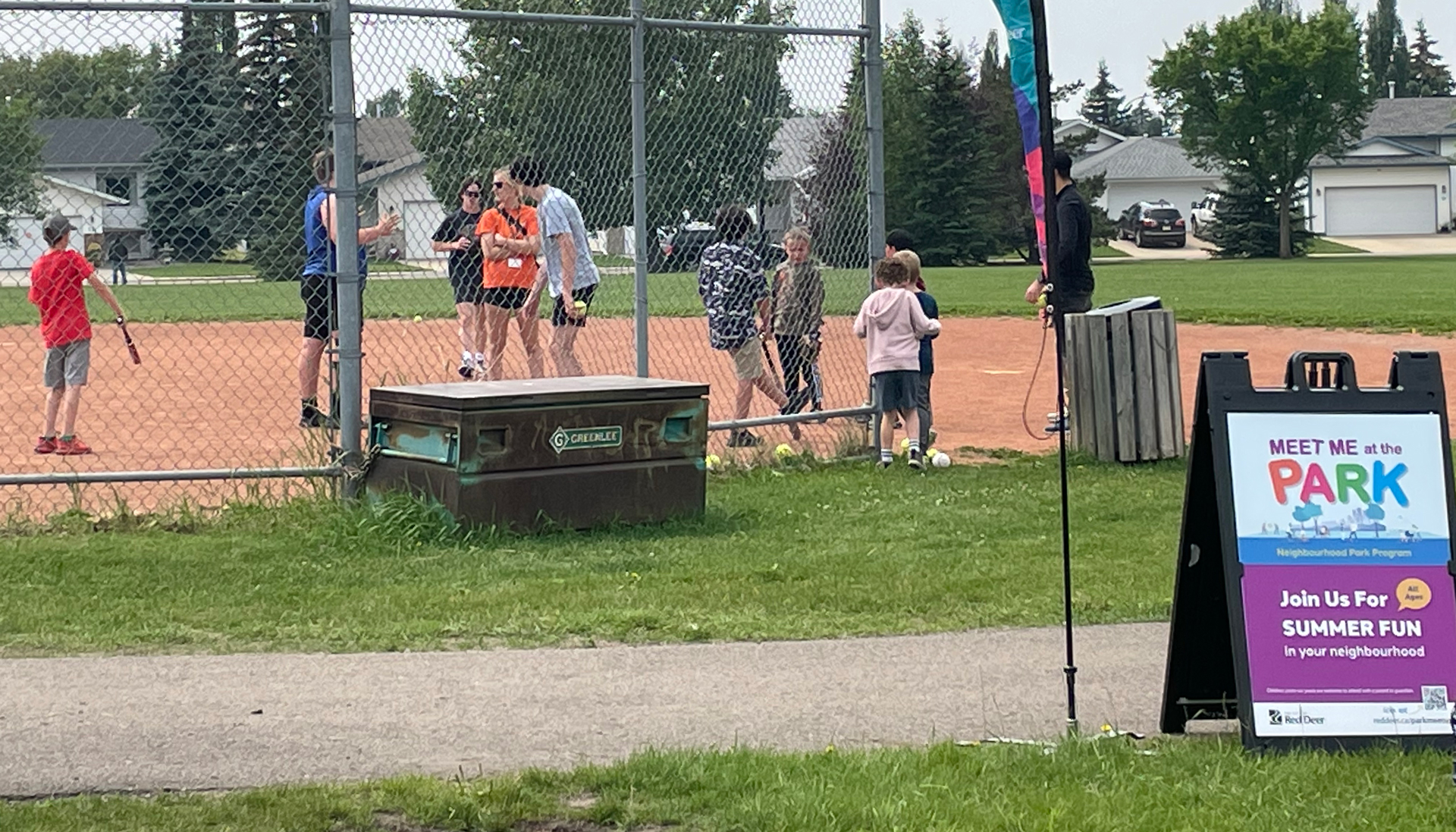 On July 6, Canadian newcomers were welcomed to the Eastview Estates neighbourhood to participate in a free day of play for Sports Day, an initiative provided in partnership with CARE for Newcomers. Under clear blue skies, over 275 participants, including 220 newcomers, gathered to learn and connect over common Canadian sports including disc golf, pickleball, tennis, basketball, volleyball, flag football and baseball.
Following the opportunity to try some Canadian sports, a barbeque was provided on behalf of CARE for Newcomers, which included a variety of halal hamburgers and hotdogs. Attendees had fun meeting their neighbors and new community members.
Meet me at the Park is coordinated by The City of Red Deer in partnership with various local agencies and community associations. The program aims to bring the community together by offering informal and unstructured recreational opportunities that support physical activity, creativity, and social connection. Join the fun by visiting reddeer.ca/parkmeetup for the full 2023 schedule!