No Swimmer Left Stranded
August 07, 2019
The last place you want to be in your bathing suit … is out on the street; but that is exactly where a group of women found themselves after being evacuated from the Rec Centre pool on July 22.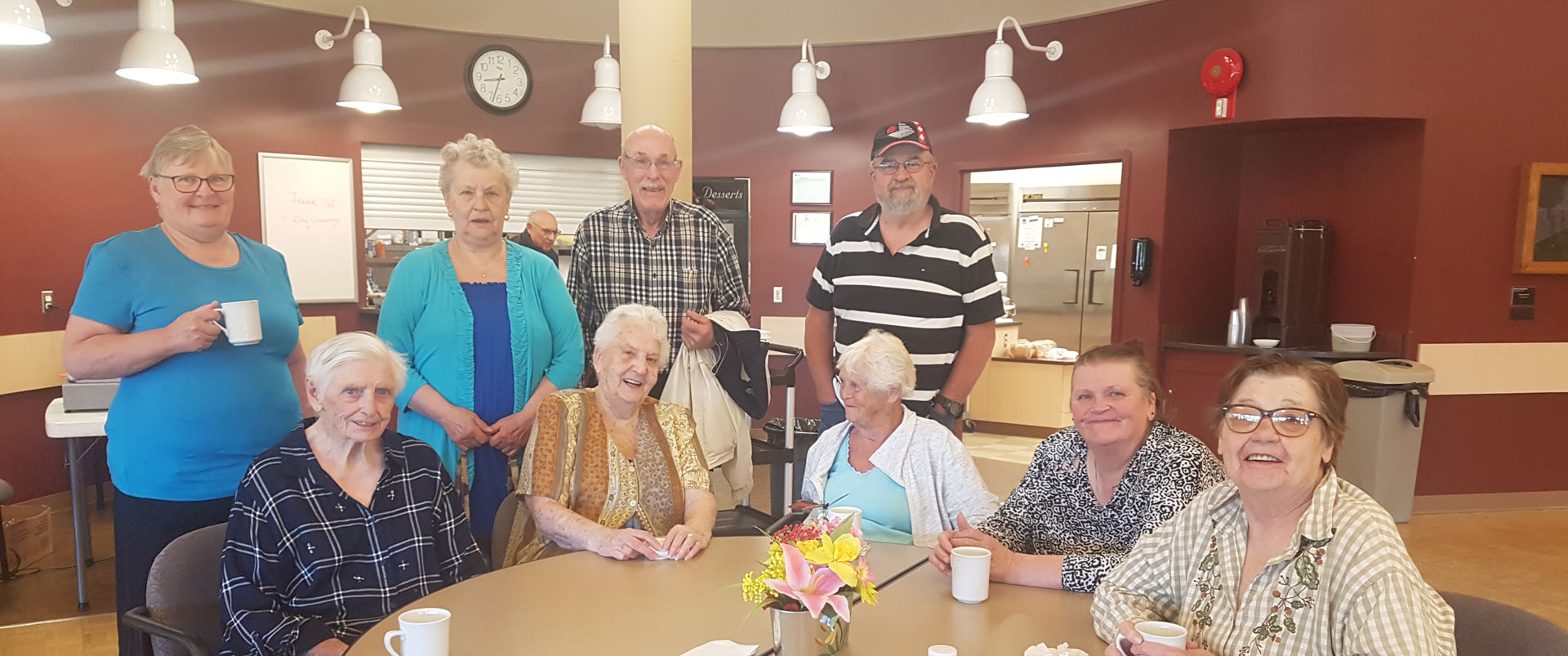 The group of ladies were getting in their early morning swim, when at 7:00 a.m. a chlorine gas leak had them out front of the facility; soaking wet and without their belongings.
Monica Morrison, Executive Director for the Golden Circle Senior's Resource Centre, was busily preparing for their Men's Breakfast event when she looked up and saw the ladies outside, swim caps on and sitting on the sidewalk. What she did next was a true show of community spirit, of looking out for one another, of respect. She walked out the door and as she left said, "guys, get ready, there are going to be ladies at this morning's breakfast," and out she went to get them.
"At first I just thought that they looked pretty cute out there in their swim caps and bathing suits," she giggled, "but then I thought I better go get them!" Monica didn't just welcome the ladies in, she also brought them to the Nearly New Boutique, a gently used clothing store inside the Golden Circle, and encouraged them to pick an outfit before heading in for breakfast.
When asked why she went the extra mile she played it off casually, as if it was never an option to leave them outside. Well done Monica and team, thanks for throwing out the buoy!