Once in a lifetime
February 28, 2019
Being part of The Games is a once in a lifetime opportunity for volunteers - but it's also about feeling part of the community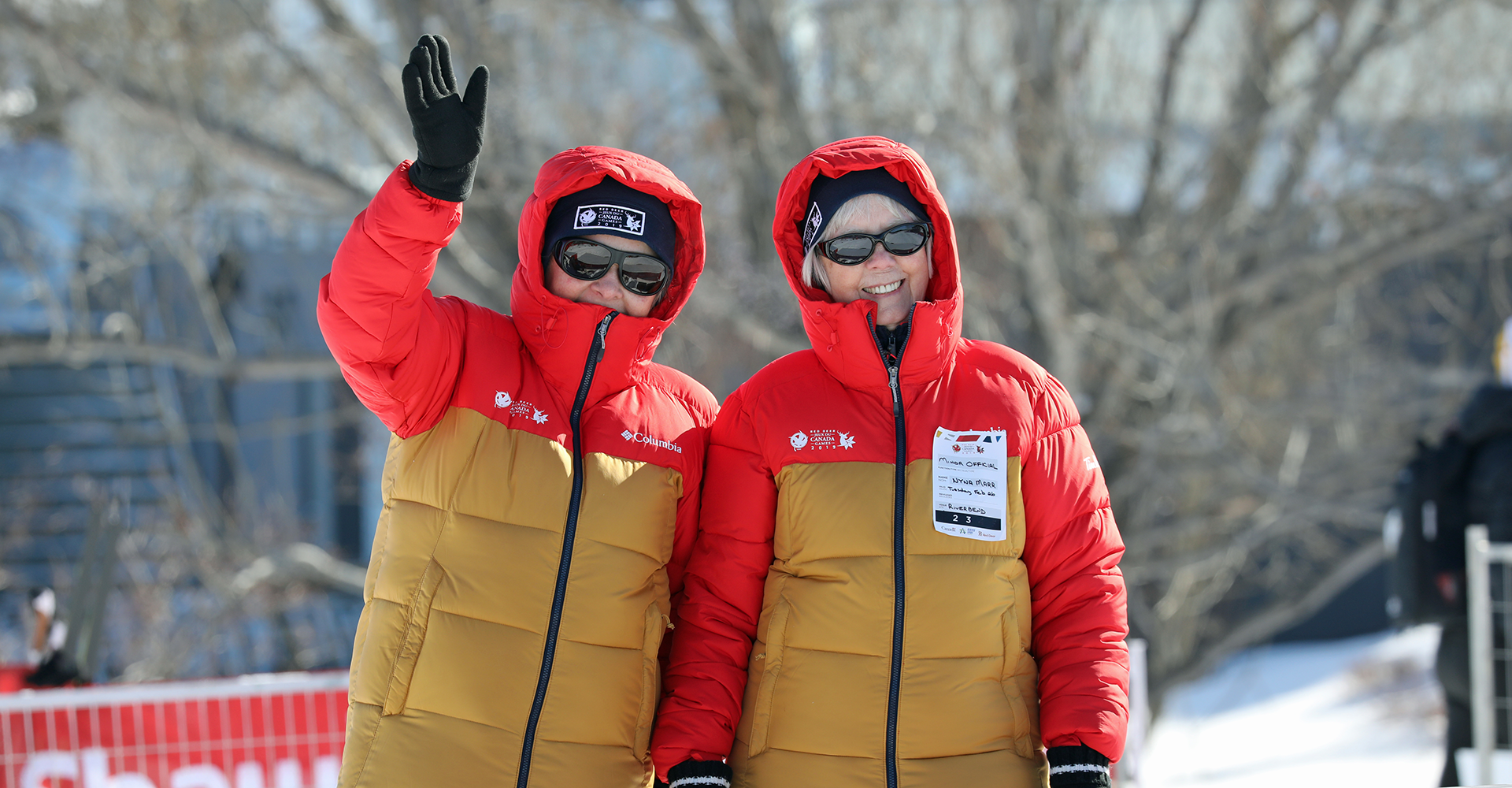 Photo credit: Mark Cundict
They're easy to spot in their yellow and red uniforms. More than 5,000 Canada Winter Games volunteers are working tirelessly – often in very cold weather – to make the Canada Winter Games a success.
We asked some volunteers why they decided to get involved with the Games, and one thing is clear – they knew it would be a once in a lifetime experience. But for many, it was also about contributing to and being part of their community, something that runs deep in Red Deer.
Like Trish, who is volunteering at the Downtown Arena. She knew it would be a once in a lifetime opportunity, but also wanted to be a part of the community. Her favourite moments have been talking to families and athletes, especially the athletes from Nunavut. She explained they are so grateful and thankful to be here, given that many of them have never left Nunavut.
Joanne, who is volunteering at the Gary W. Harris Celebration Plaza, also wanted the once in a lifetime experience and has been involved since April as part of a committee. She said she's had many favourite moments, and has loved seeing people come out even in the cold temperatures – although she wouldn't mind a bit more sun in the day!
For Jill, a teacher, volunteering and wanting to be part of the community was a natural fit. She also wanted to be part of the unique experience of the Games. Her favourite moment was leading the parade of athletes at the opening ceremonies and seeing the sheer excitement of the young athletes.
Long-time volunteer Valdene, who is working at Canada House, said she volunteers because the Games are so important for the community, giving people opportunities to come together. Her favourite moments have included those at Canada House because they bring everyone together - like the previous night when Team Saskatchewan and Team Manitoba danced the night away with Scandinavian, Ukrainian and Spanish dancers.
Jennifer, a media volunteer, wanted to be part of the once in a lifetime experience, but there was something more to it for her – she also wanted to give back to the community that has been so great to her and her family. Her favourite moment came when she had the opportunity to operate the webcast camera for a men's hockey game featuring her home province of Newfoundland. Knowing she was helping bring the game to so many people back home was a moment Jennifer won't soon forget.