Passing the Boot on the Rooftop Campout
April 04, 2019
Since 1954, Fire Fighters across Canada have supported Muscular Dystrophy Canada (MDC) and that support was on full display in Red Deer during the annual Rooftop Campout.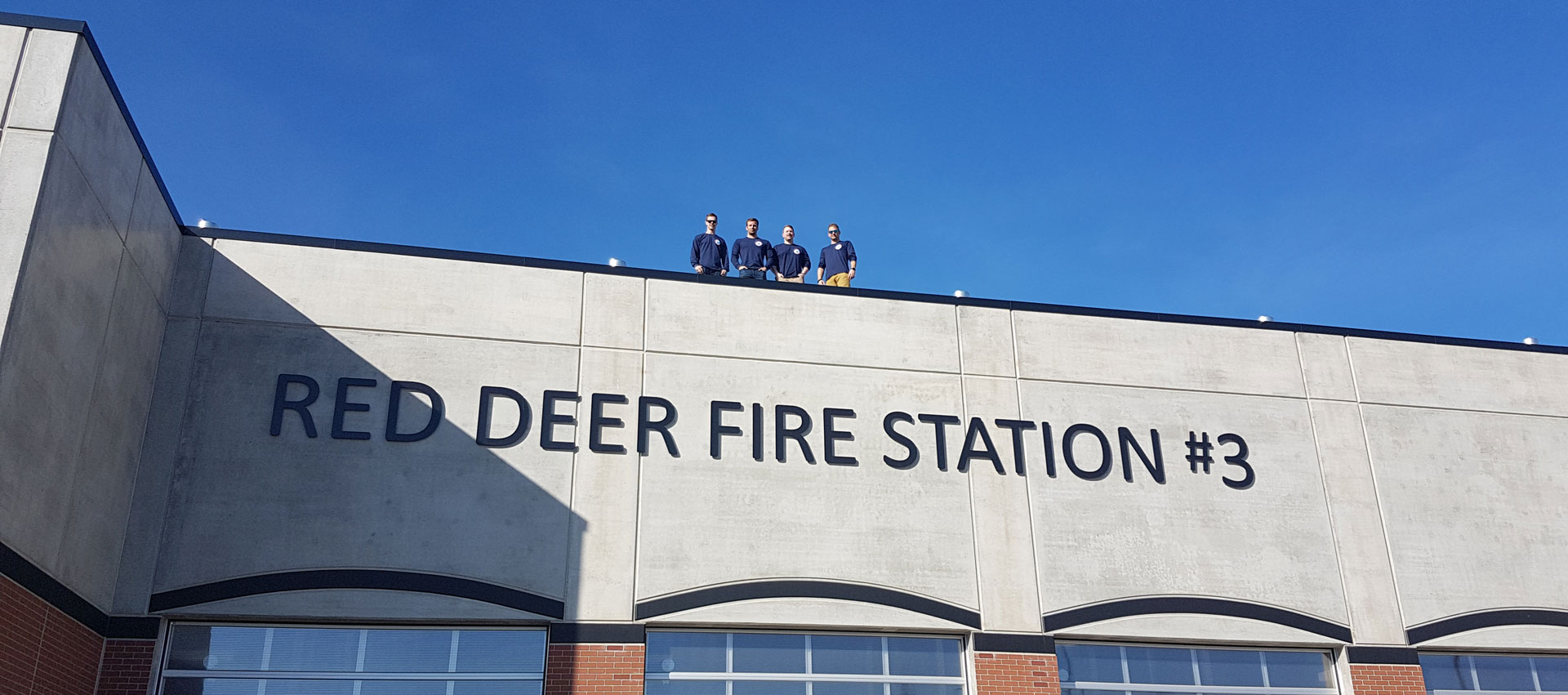 Red Deer was one of a dozen Alberta communities to have Fire Fighters camp on a rooftop for four days to raise money and awareness for MDC.
Red Deer Fire Fighters Association participants Ben Shillington, Jordan Schidlowsky, Josh Anderson and Griffin Marshall camped out on the roof of Station #3 in Lancaster from March 29 to April 1. The four came prepared for their weekend campout with board games, snacks, cards, and the full support of their community. Food donations, radio broadcasts, management and City officials, and their fellow station crews, chipped in to make their time on the roof easier.
"The community support really makes a difference when you're up here," said participant Ben Shillington, "To see people turn out and donate is terrific and the boot drive is especially successful."
Passing The Boot has been a long time tradition for Fire Fighters when one of their own is in need of a helping hand and the boot drive for Muscular Dystrophy is an extension of that idea.
"A Fire Department is like a family, we help each other and we help our neighbours," said Shillington, "Passing the boot to our community for Muscular Dystrophy is another way to reach beyond the station walls and bring the community together for those in need,"
The 2019 Red Deer Rooftop Campout was a great success with more than $13,000 being collected to date. The Rooftop Campout is just one of the many fundraising activities conducted by Canadian Fire Fighters. They are close to their goal to raise $100 million by 2020 to support individuals and families living with neuromuscular disorders.