Presentation leads to donation
March 10, 2021
On February 26, Mayor Veer virtually presented a State of the City update to the Building Industry and Land Development Association of Central Alberta (BILD).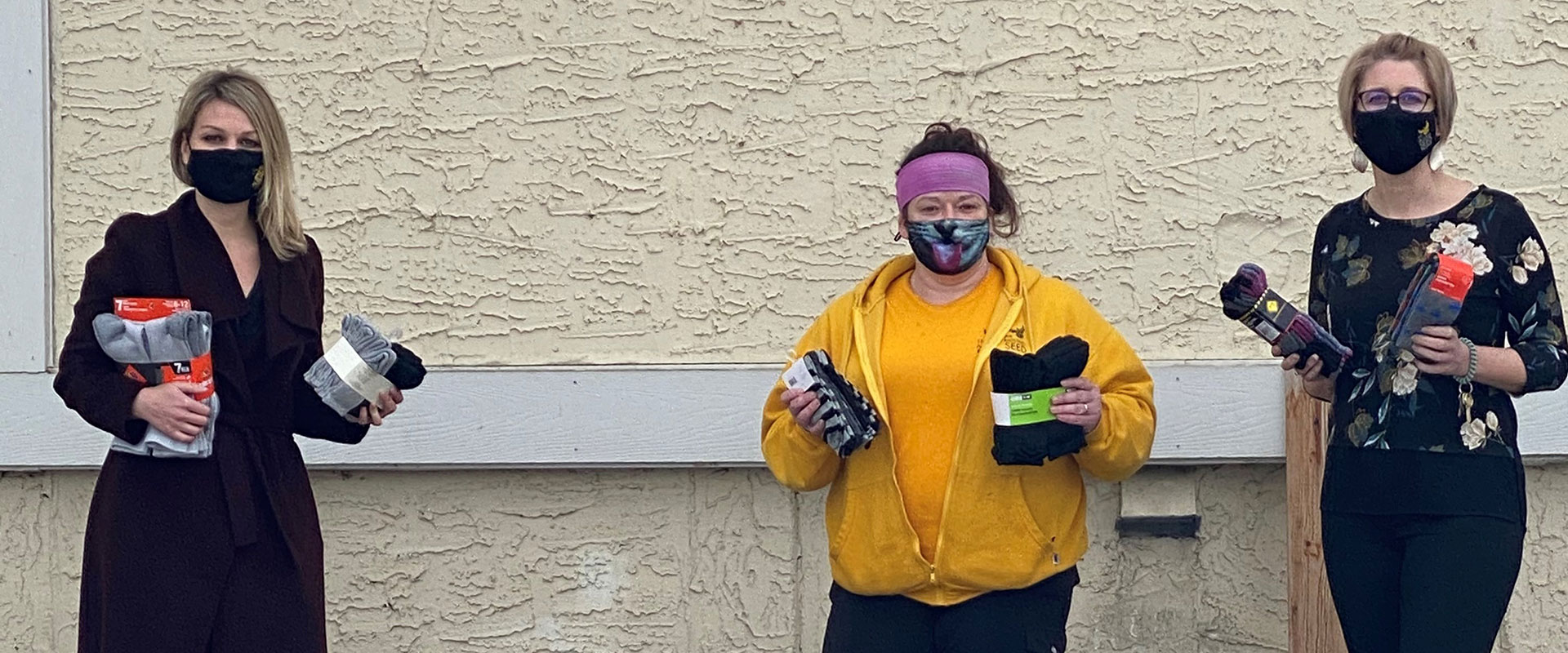 As a part of that lunch and learn session, BILD also invited the Mustard Seed to provide the members an update on their programs as BILD's 2020/2021 charity of choice.

Listening to the great work the Mustard Seed is doing in and for our community; Mayor Veer made a special delivery on behalf of City Council and the community following the presentation to the Mustard Seed of one of their most needed items, socks!
Thanks to BILD for continuing to help local not for profits in our community, and to Mustard Seed for everything you do to support our most vulnerable. Check the Mustard Seed's website for some of their most needed items if you are in the position to make a local donation - https://theseed.ca/red-deer-urgently-needed-items.