Proudly serving Red Deer amid COVID-19
July 02, 2020
The spring and summer of 2020 have been unprecedented in nearly every corner of every country on earth.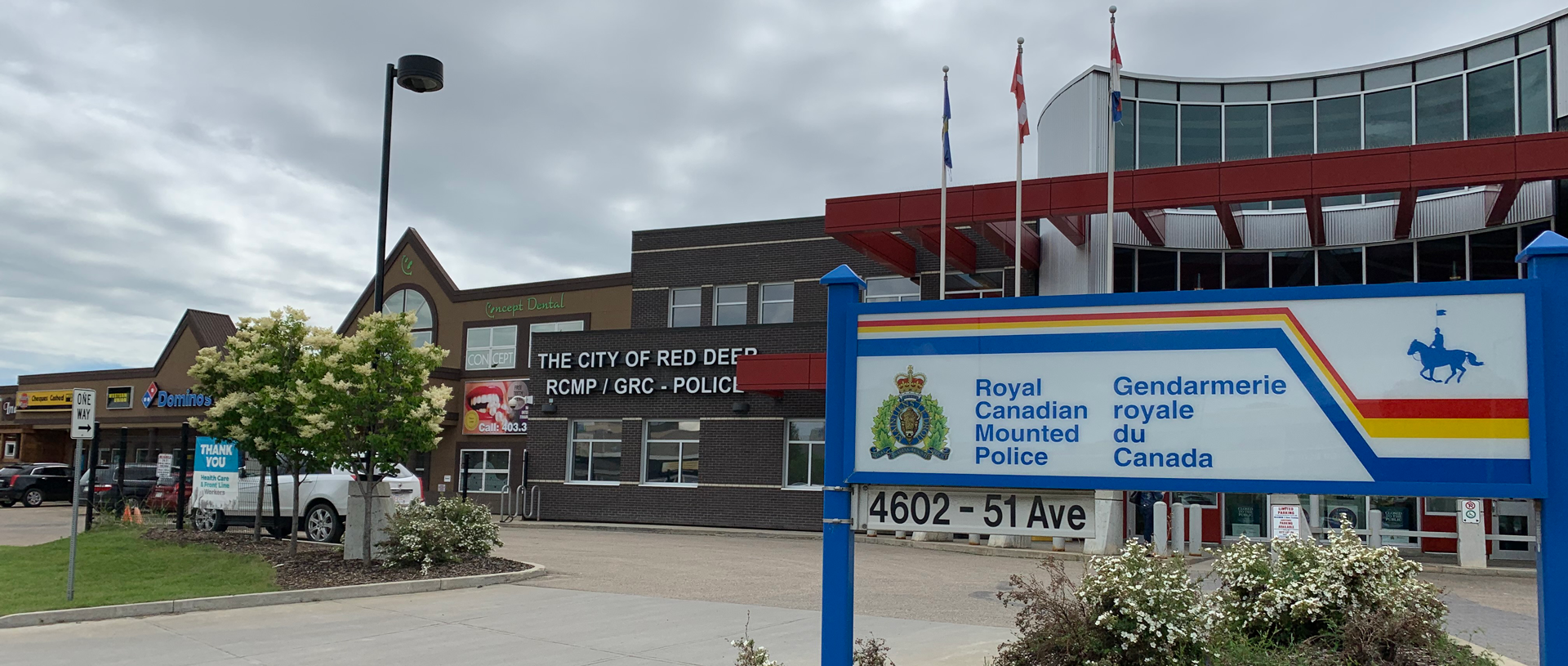 The COVID-19 virus has changed the way we work, the way we socialize, and the way we take care of our families and ourselves. It's also forced police officers to change the way they keep us safe.
"People at the gas station while I'm filling up at the end of shift will randomly tell me like 'hey, we know what you do and you're doing a great job.' I've had that happen twice now," says Cst. Courtney Scott of the Red Deer RCMP. "Just seeing how people want to help and really understanding what the front line workers really do, I think that's been the most significant change I've seen."
Two main messages from public health officials early on in the fight against COVID were "stay home" and "stay apart". But for Mounties serving in communities across Canada, that was not always possible. They couldn't stay home – someone had to keep law and order, and they couldn't always stay apart, particularly when making an arrest or helping someone in need. 9-1-1 operators began COVID screening of all emergency callers, so officers have a better idea of what they're walking into.
"They implemented that right at the dispatch centre, whenever someone calls 9-1-1 they ask if there are any symptoms of COVID-19 or if anyone at that address is or has been ill," explains Cst. Scott. "That way we know, do we have to wear a disposable mask, our N-95 mask or a full-face respiratory mask?"
The pandemic also affected Mounties in other ways. Shifts were shortened and schedules adjusted. Many officers now find themselves working solo, to avoid spreading or catching the virus from colleagues.
"In the past, if you're going to a call and I'm going to the call with you, sometimes we'll just jump in the vehicle together. But we're not able to do that anymore, so now we basically convoy to a call where multiple officers are needed to attend."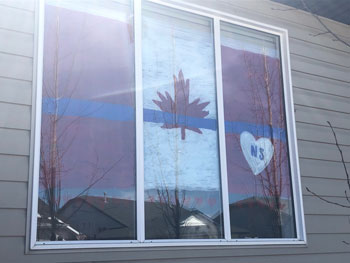 One month into the pandemic, police officers across the country and all Canadians mourned the loss of Constable Heidi Stevenson during the tragic mass shooting in Nova Scotia.
"It was like a family member getting ripped out of your arms during an already extremely tough time for people, especially first responders," says Cst. Scott. "We saw a very generous and positive response from the public, sending us cards, sending us big posters of condolences. And this happened in Nova Scotia, so to see that response here in Red Deer, almost the other side of the country is just amazing."
There were also many bright spots amid a difficult time for law enforcement. COVID-19 public health orders meant gatherings like weddings, anniversaries and birthday parties were prohibited. So, when Red Deer kids couldn't go out to have their party – the party came to them with the help of first responders.
"We conducted 10 birthday drive-bys for kids who were unable to celebrate with their friends and family. With everything that was going on that felt so negative, it was nice to be able to make somebody's day. It was really great to see the smile on their faces," says Scott.
Red Deer Mounties and Emergency Services also participated in two drive-bys at the Red Deer Regional hospital, to show their support and gratitude to frontline health care workers.
"The neighbourhoods when we're driving by with lights and sirens, everyone's coming out and you see everybody smiling, it's just really positive."