Red Deer goes the extra mile
June 13, 2019
Today, Red Deer's City Manager Allan Seabrooke, members of the Red Deer RCMP and countless more community partners strapped on a pair of heels and took part in Walk a Mile in Her Shoes.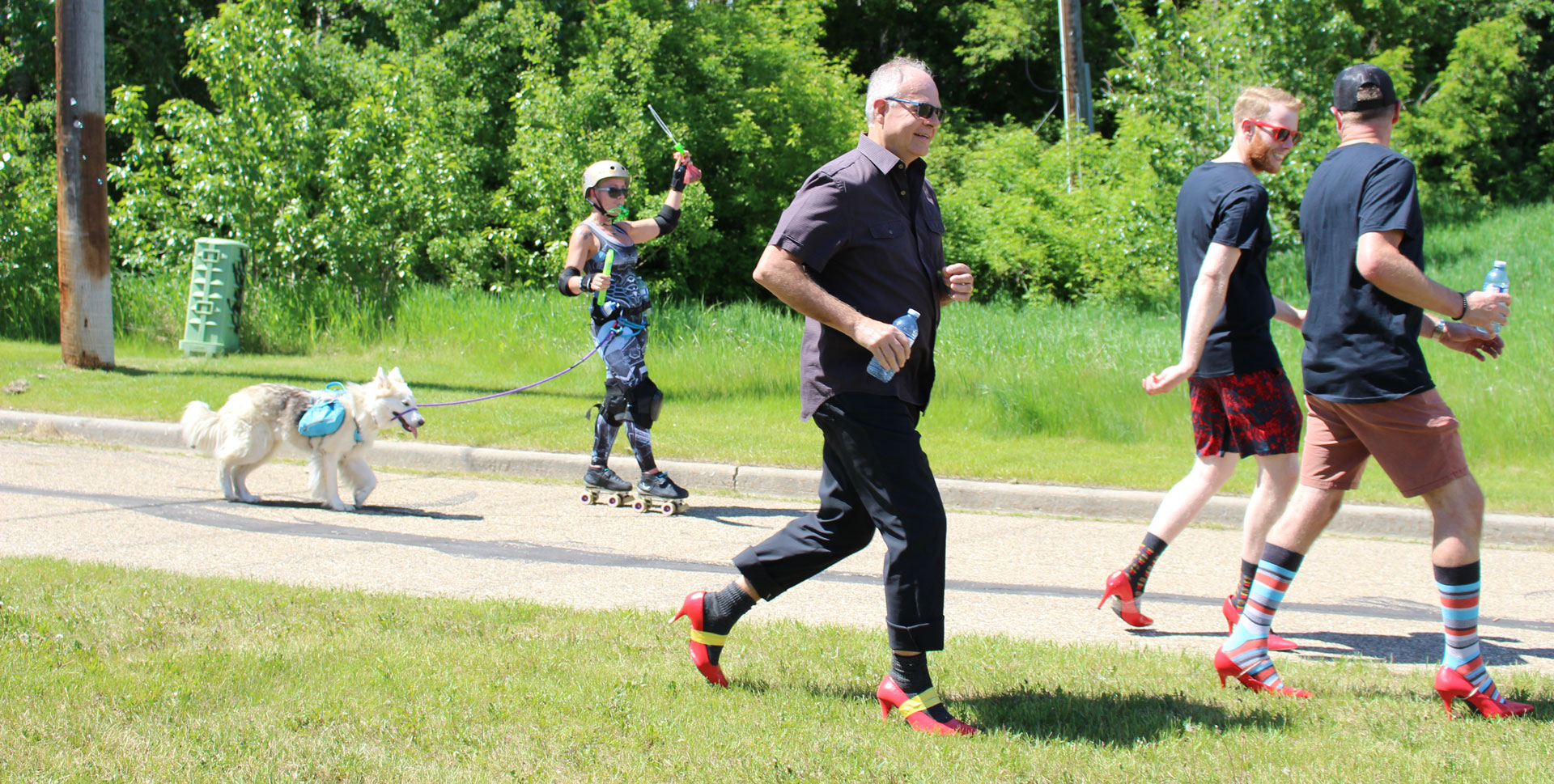 The annual event is a unique opportunity for people of all genders to raise awareness in Red Deer about the serious causes, effects and remediation to sexualized violence. Funds from this walk go to supporting the different programs and services, which are offered at The Women's Outreach Centre.

Although the participants had sore feet and blisters, they were all smiles from the start to the end of the mile walk. Onlookers cheered and participants encouraged one another to power through. At the end, there were foot massages, food and entertainment for the crowds.

Well done Red Deer, our community spirit was out in full force.