Red Deer Regional Airshow soars this summer!
July 12, 2023
This story was made possible with contributions from the Red Deer Regional Airport and Tourism Red Deer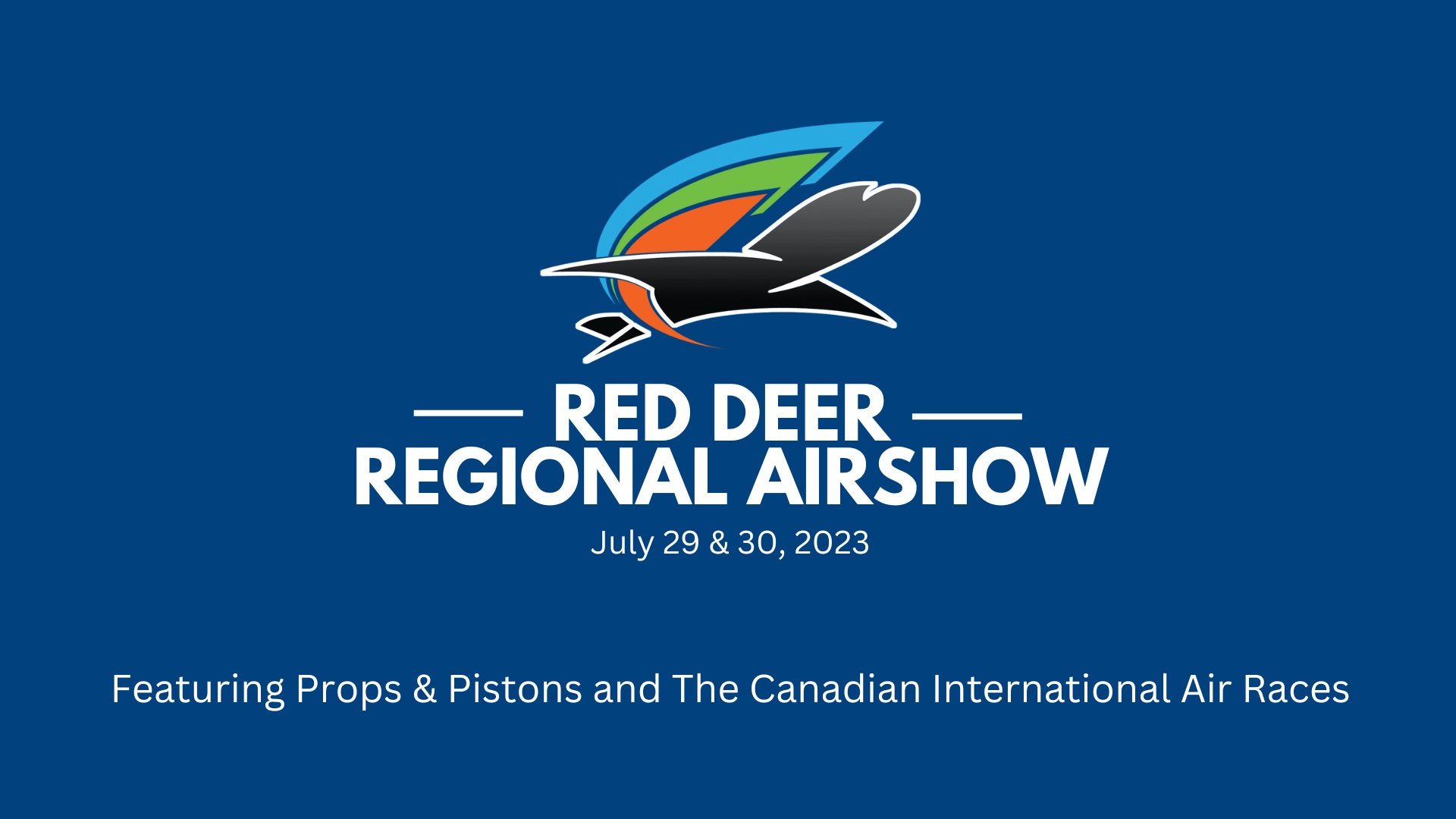 The Red Deer Regional Airport is set to host the upcoming Red Deer Airshow and Canadian International Air Races on July 29 and 30. This event will feature an inspiring flying event lineup including the Canadian Forces Snowbirds, a RCAF CF-18 Hornet Tactical Demonstration, the Canadian Forces SkyHawks Parachute Demonstration Team, Historic Warbird Flypasts, Pylon Air Racing Demonstration and several vintage aircraft.
The Airport will also see the return of the hugely successful Props and Pistons show featuring static aircraft displays and a vehicle show and shine.
"We are thrilled to host this event and build the opportunity a revitalized Red Deer Regional Airshow can offer Central Alberta," says Nancy Paish, Business Development & Communications Director for the Red Deer Regional Airport Authority, "It will serve to support STEM education development, love of aviation, and bringing an amazing tourism event to the community."
An event of this magnitude positions Central Alberta to become the air racing hub of Canada, bringing along with it an estimated $90 million in annual economic spinoff. It is also anticipated that the Red Deer Airport will welcome 20,000 visitors per day from July 29-30.
"Tourism Red Deer is extremely excited that the Red Deer Regional Airport will play host to the Red Deer Regional Airshow this summer. Hosting an event like this in the Red Deer region is so important – it rejuvenates our locals with another great event in our backyard, and it attracts a significant number of visitors here to our community as they take in this memorable experience" says Rene Rondeau, Executive Director of Tourism Red Deer. "To see, hear, and even get up close and personal with some of the amazing aircrafts and pilots including the Snowbirds - this is where lifelong memories are made."
Together, The City of Red Deer and Red Deer County are proud to stand behind their combined $100,000 investment into this event as it introduces a new and innovative option to the region and highlights the local aviation community in a unique way.
Tickets for this event can be purchased through the Red Deer Regional Airshow Website found at https://www.reddeerregionalairshow.com/tickets/.