Red Deer students get a new ride
June 23, 2020
When you're a teenager – not quite old enough to drive, but in too much of a hurry to walk – having a reliable way to get to and from school and work is essential.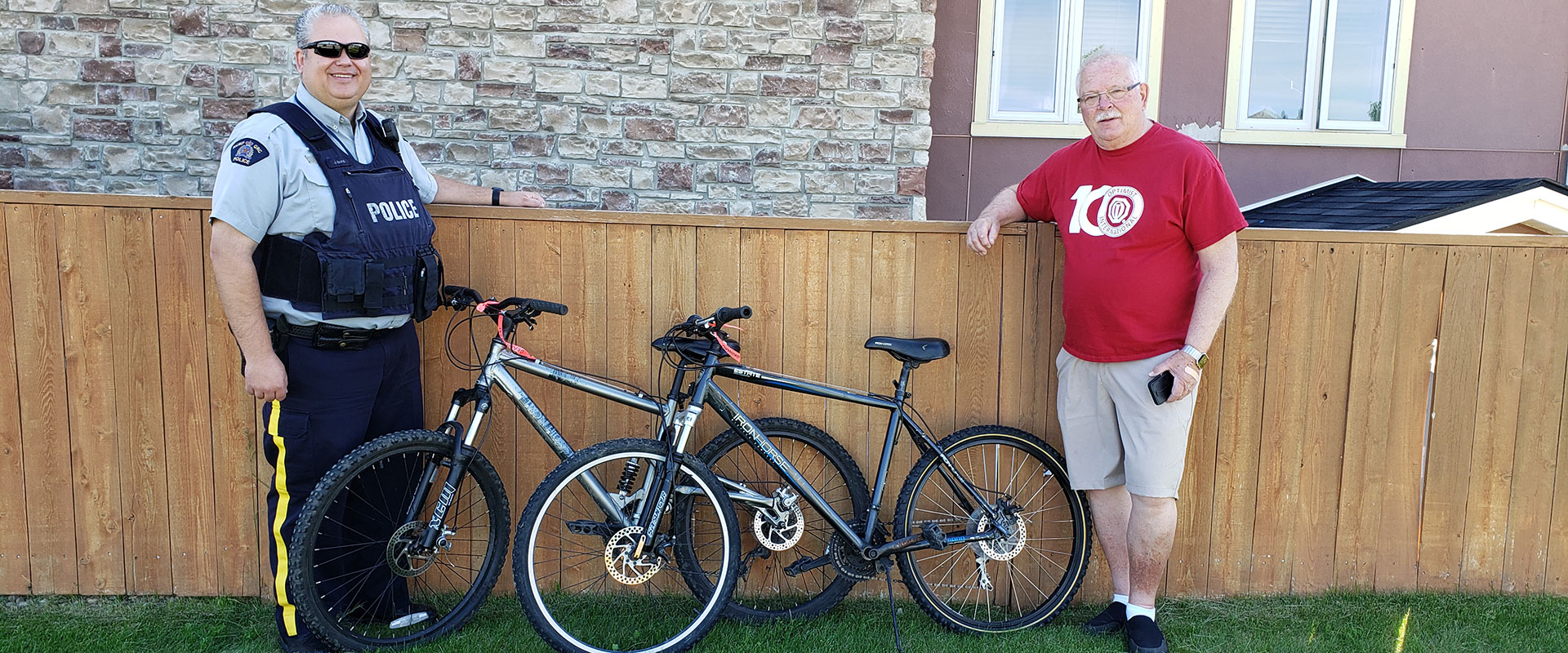 Many teens turn to their bikes. Not only do they provide a sense of independence and freedom, they're also an important mode of transportation, at least when the weather is mild! So, when staff at Central Middle School approached the Red Deer RCMP with a special request recently, the Mounties were happy to oblige.
"A counsellor at the school told us that they had identified a couple of students who could not afford bicycles, but could really use them to get around," explains Cpl. Mike Evans of the Red Deer RCMP Community Policing Section. "They asked if we had any bikes to donate or knew how they could get a couple of them for these students in need."
The RCMP turned to the Red Deer Optimist Club and its bike recycling program. The Optimists collect donated bikes, repair and refurbish them to safe, working order, and donate them back to people in the community who need them.
"It's a great program and we're proud to have been able to help," says Cpl. Evans. "These two students now have a safe, reliable way to get around thanks to the generosity of our community."