Red Deer welcomes the nation
February 15, 2019
Red Deer welcomes the nation - The official kick off to the 2019 Canada Winter Games!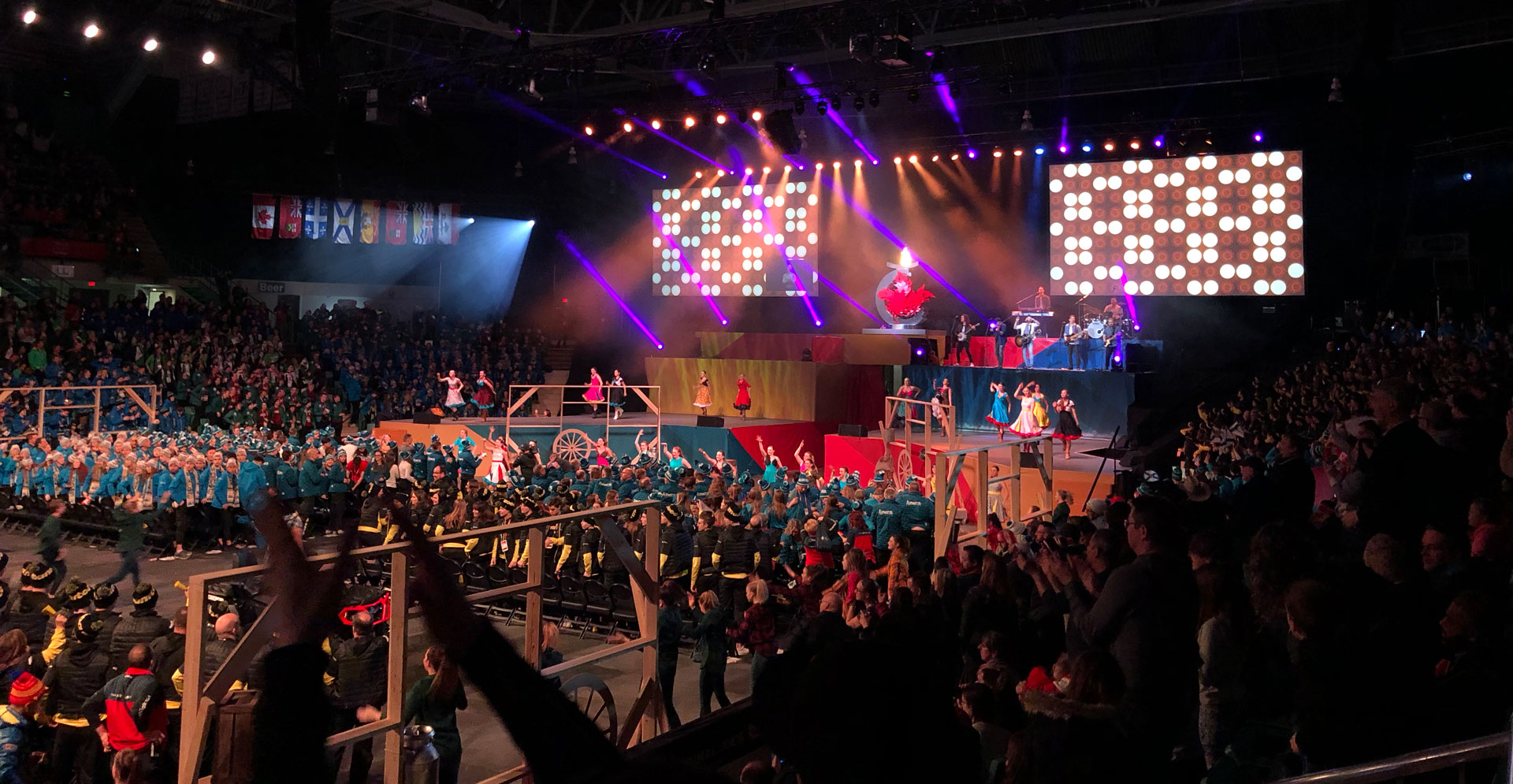 As you walked into the stadium, you were handed a Canadian flag with a warm welcome that radiated Canadian spirit. Team jerseys and provincial and territorial flags were proudly worn throughout the audience. With every pause in the program, every moment of quiet, a proud Canadian would cheer for their home province. From "Newfoundland rules!" to "GO ALBERTAAA!", the crowd would erupt in cheers.
The opening ceremony was as unique as the city of Red Deer itself; the celebration included 500 participants and performers, many from Central Alberta. There was a pipe band, dancers, choirs, community groups, a world champion hoop dancer, and even a country music star.
The excitement has been rising in our community for years as we've been preparing for this moment. Tonight, with hundreds athletes in the room from 10 provinces and three territories, you could feel the excitement from across the nation. The Games will be here in Red Deer for the next two weeks, but the pride and spirit will be felt across Canada and in the proud athletes, parents and coaches for years to come.