Reviving what seems retro: Knowing your neighbours
September 26, 2016
Did you grow up playing kick the can or running through the sprinkler with your neighbours?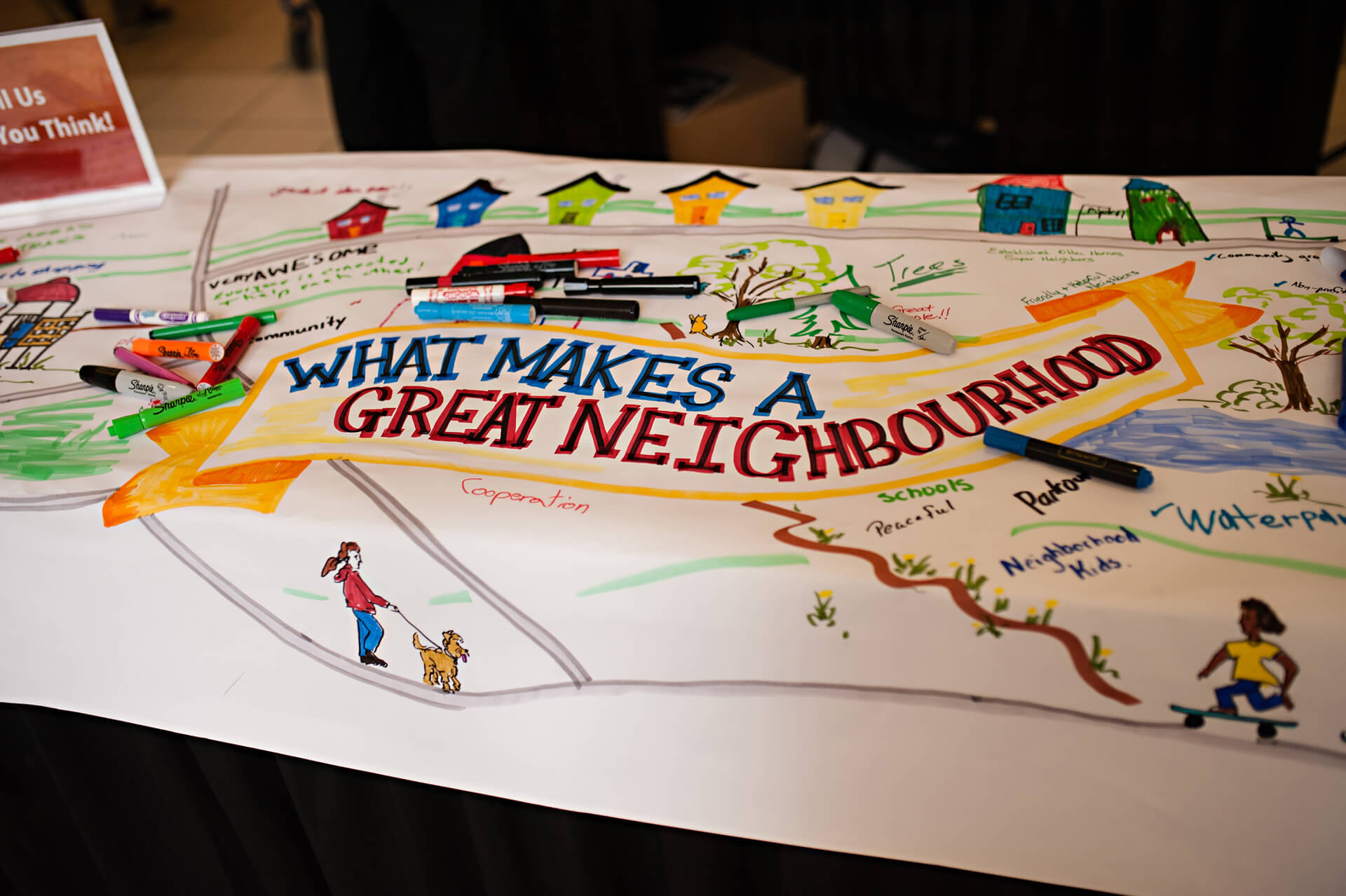 Did you grow up playing kick the can or running through the sprinkler with your neighbours? There's something about kids heading outside with their nearby friends for a water fight or a bike around the block that gives them a sense of independence and parents peace of mind. Turns out the research supports the benefits of neighbourliness – whether for kids, adults or seniors – as more than just rose-coloured nostalgia.
Research suggests engaging with neighbours instills leadership skills and belonging in children and youth, boosts everyone's physical and mental health, reduces isolation, enhances safety, reduces conflict and allows for sharing of resources (think garden produce or shop tools).
With evidence on its side, Great Neighbours was born. The initiative is meant for a grassroots connecting of neighbours on both rural and urban blocks in Red Deer and area. A community mobilizer has been hired to guide Great Neighbours and recruit volunteers to act as block connectors – people who will attend training, chat with 10-20 of their nearest households and help neighbours connect with an activity at least once a year. The activity could be as simple as a community coffee morning or as organized as a summer block party.
We've all become a lot more isolated in the last few decades: driving from work to home, into the garage and closing the door. Too busy to stop and say hello to someone on your street. But knowing your neighbours doesn't have to be a thing of the past. Residents who grew up knowing the beauty of a parent borrowing a cup of sugar to make an impromptu batch of cookies, or that neighbor who could fix anything, or sunbathing (before we knew better) with their girlfriends in the backyard want to revive that feeling of belonging on their street.
Block connectors are being sought now for Red Deer, Red Deer County, Penhold, Delburne, Elnora and Bowden. Not sure if it's for you? Attend a Connector Night: See if it fits one-hour session on Oct. 18 or Nov. 15.
Great Neighbours is funded by Red Deer & District Family and Community Support Services and facilitated by The City of Red Deer. For more information or to volunteer as a block connector, visit www.reddeer.ca/greatneighbours.