Running to get ready
November 07, 2018
In 100 days, Red Deer will be the final stop of the MNP Canada Games Torch Relay and it will mark the beginning of the 2019 Canada Winter Games.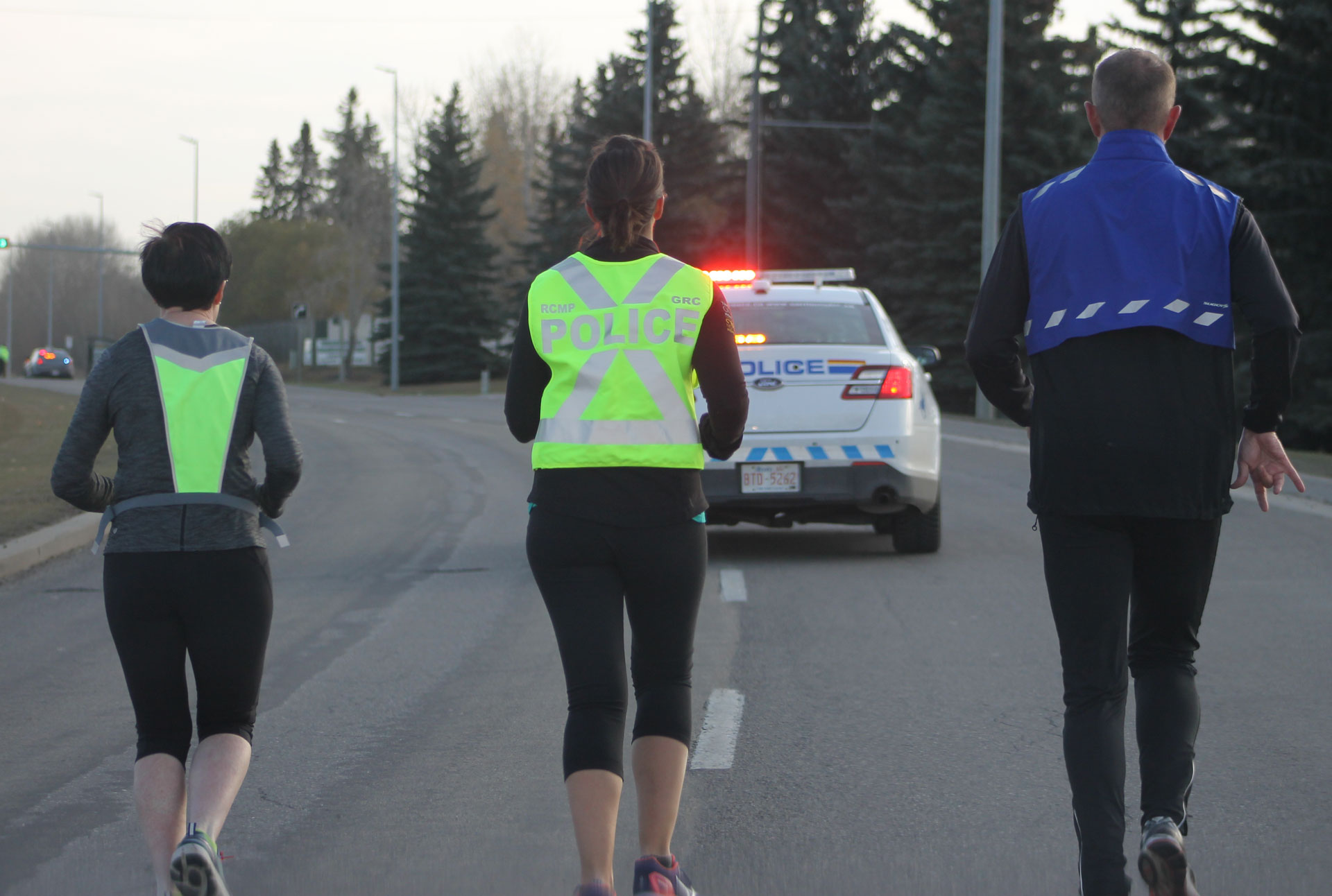 As we watch the torch make its way across the nation, Red Deer is planning and preparing for its arrival. "The torch relay is just one aspect of the Games that we are preparing for, and equally needs planning and practice before the nation arrives on February 15, 2019." said S/Sgt. Fraga with the RCMP.
At the end of October, the RCMP planned and ran a traffic safety training exercise with three runners, two school buses and numerous marked and unmarked vehicles to practice the timing and traffic route anticipated for the torch in Red Deer and surrounding areas. The runners suited up and hit the pavement with RCMP escorts in front of and behind the runners. The 2.8 km stretch was covered at a pace mimicking the anticipated torch bearers and expected hand off times. "We wish to balance public safety requirements with freedom of movement," said Fraga. "The 2019 Canada Winter Games RCMP Integrated Security Unit is committed to creating a safe and enjoyable environment for competition and viewing of the games in Red Deer and area."
Keep track of where the MNP Canada Games Torch Relay is as it makes its way across Canada on Facebook and Instagram.