Santa sleighs it
December 06, 2018
With a little help from Public Works, Santa traded in his trademark sleigh this weekend for a snow plow and delighted kids and adults alike at the Snow and Ice celebration.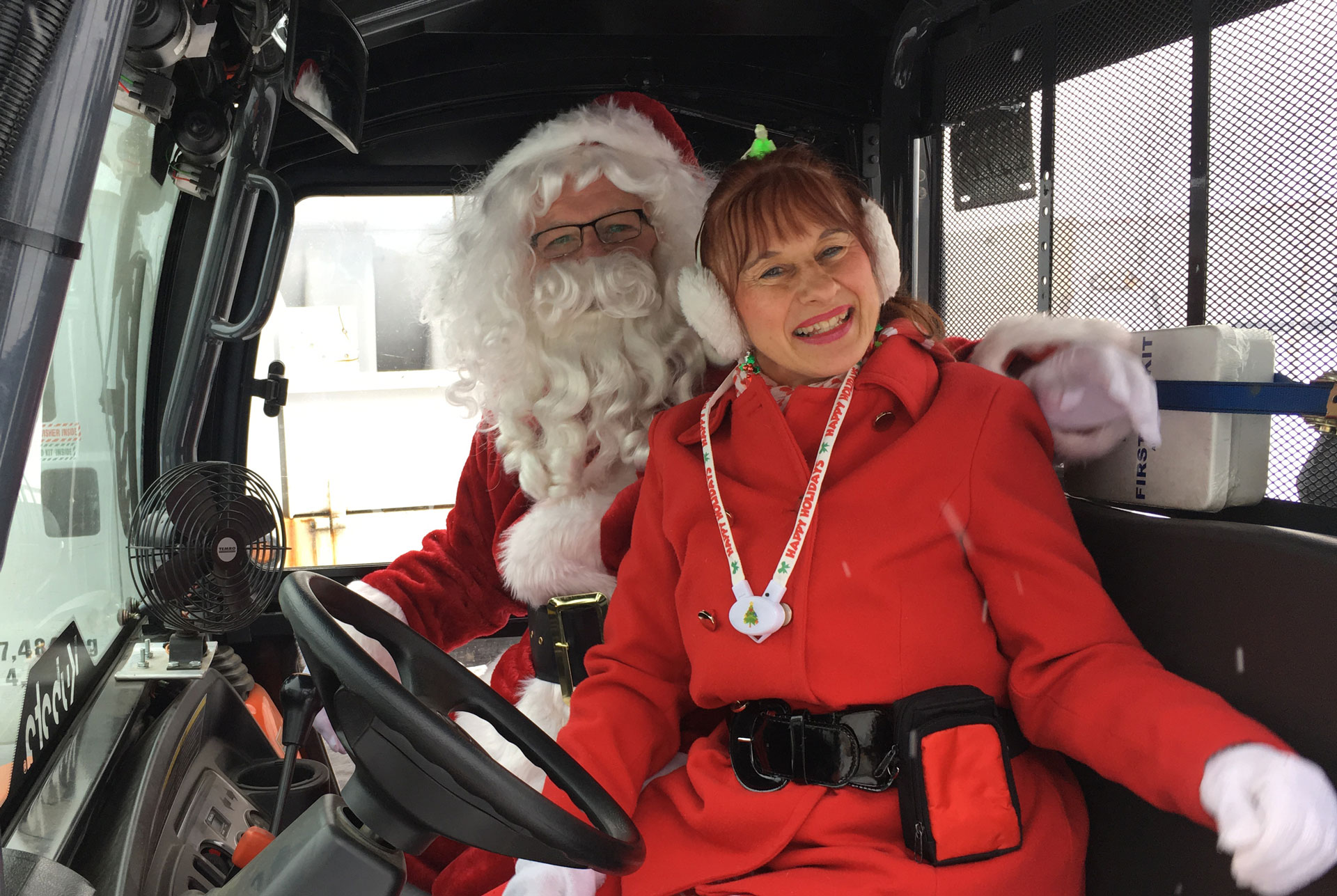 Crafts, hot chocolate, cookies – and of course Santa – were all part of the fun at Civic Yards on Saturday, but the biggest draw for most was the snow clearing trucks and plows on display. Not many kids (or adults) could resist the chance to climb inside these big pieces of equipment and honk the horn!
With snow falling all day, staff also chatted with citizens about the snow and ice program. Didn't make it on Saturday? Here are some key things you need to know now that winter has arrived:
Using a coloured Route system, Public Works crews maintain more than 600 kilometres of roadways during the winter months. Routes are assigned based on the traffic levels and use of the road, and each route has a set trigger that tells us when to plow based on how much snow has accumulated on the road.
A mixture of brine, road guard, salt and sand help provide traction control during the winter. Road temperatures help us determine which tool to use. We have crews working 24 hours a day, seven days a week to maintain the roads.
During residential plowing we don't use signs on Grey Routes (we stopped this in 2014); you can sign up to receive text messages before we start plowing so you don't get a parking ticket.
Thanks to everyone who attended our Snow and Ice event and brought donations to help us load a loader. These winter items were donated to the Mustard Seed for distribution to the community.