Sawing for Schools
February 20, 2019
Tucked into a corner of the woodworking tent on Little Gaetz Avenue is a table set up with beautifully handmade wood products. Behind the table are six teenagers all anxious to tell customers about the products and about their project.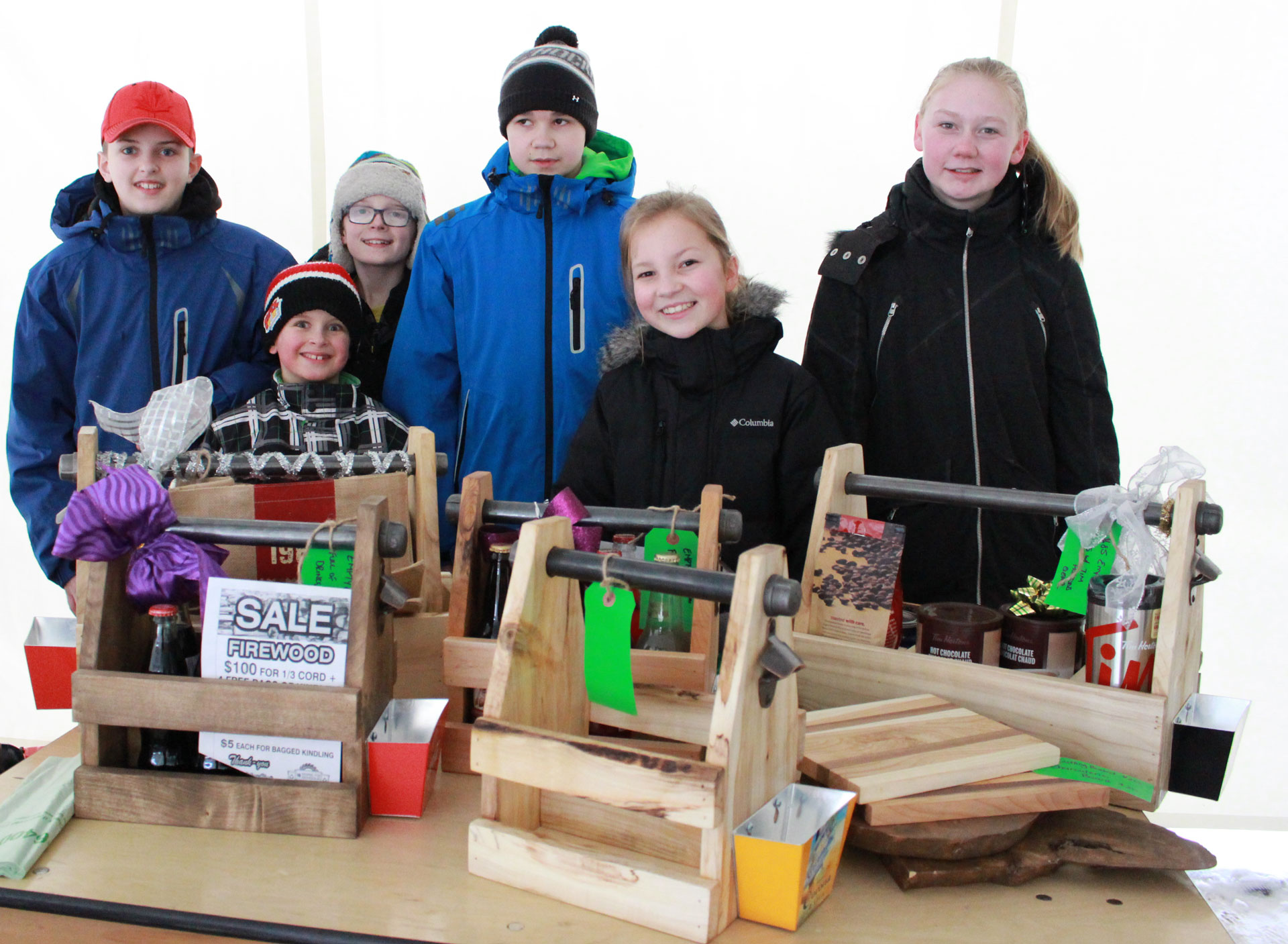 Their group is called Sawing for Schools and they are a group of Grade 8 students from Central Middle School who are selling their wares to fundraise for a school trip to Quebec that takes place later in May.
Their wares consist of wooden charcuterie boards, cutting boards, drink caddies and tool boxes. All are completely customizable and interchangeable. Prices range from $20 - $135, depending on the piece and the customization needed.
The Sawing for Schools group consists of eight students who learned their trade from professional woodworkers / mentors. The students have become very proficient with the creation side of the project. "We can make a lot in a day! We have more stock than we are selling." shared Katie Calder.
"We made about 60 in five hours!" chimed in Josh Calder.
If you want to check out the students' handiwork they will be in the white woodworking tent from 4 – 5 p.m. every day of the Canada Winter Games until March 2. Accepted payments include cash, major credit cards and cheques.