Small Business equals Large Benefits for Red Deer
October 19, 2020
Small Business Week is a great time to recognize all the benefits that Red Deer's small businesses bring to our community!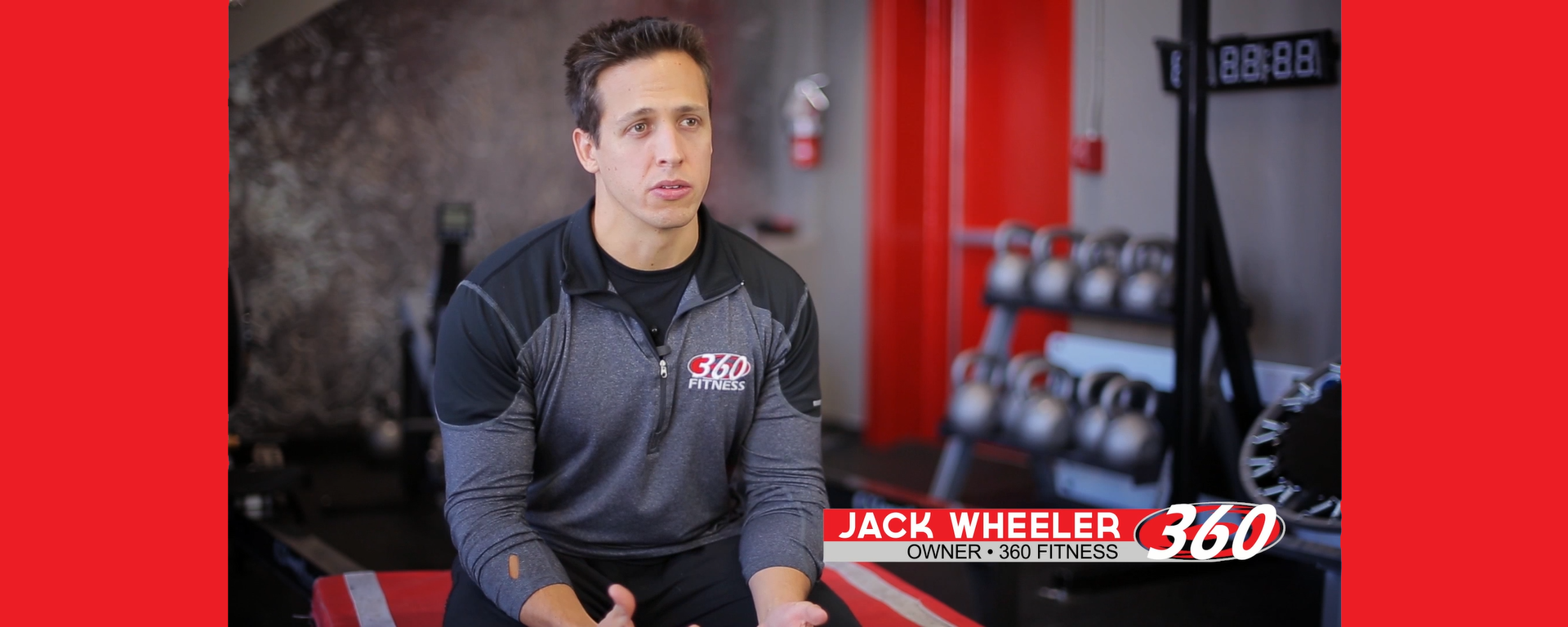 Not only do they create jobs and contribute to the community, but they also bring visitors to our city, foster local economics by supporting each other, create gathering places, bring growth and innovation, and participate in education. Here are a few of their stories…
Small businesses create meaningful jobs, and provide employment opportunities with high job satisfaction.
Stephanie Gross, owner of Bumby Wool Inc. is committed to providing a positive work space for her staff. "I really believe in honouring your staff and treating them with respect. It's important for them to not only feel like they are part of a team, but also have the flexibility to make sure they can always put their families first". Other family-run businesses such as The Coverall Shop may have started with two - three employees, but now provide jobs for 24 people; 11 years ago, 360 Fitness started with two employees, and now has 20; and First Contact: Security Training and Personal Safety started out five years ago with two trainers and five security staff, and have since transitioned their home based business to a commercial site that provides employment for over 30 people!
Red Deer's Small businesses not only bring people to our community, but they represent us well on the international stage.
When the owners of First Contact: Security Training and Personal Safety noticed that local security companies were having trouble finding staff because there was no local training facility, they started a company to meet the need. They now attract students from across central Alberta, who find it much easier to travel to Red Deer to take courses, rather than the larger cities.
Bumby Wool Inc. has recently focused on international growth, using her Red Deer business to create product for 25 global retailers, including Israel, France, Singapore, Hong Kong and Portugal. Owner Stephanie recently completed the Trade Accelerator Program (TAP). "I can't say enough good things about it" she says. "I found some amazing resources, and trade commissioner services has been so helpful, with great supports. They help you ask the questions that you don't even know you need to ask". Her home-based business moved into a commercial space last year, and has grown to six employees.
Small Businesses are able to be flexible and adapt quickly when they need to.
Never has this been more apparent than in the past year, when many businesses had to shut down, or change their operations. Like many businesses, Bumby Wool Inc. created separate work spaces for the employees, and added extra cleaning measures. Messinger Meats was able to pivot to curbside pick up during the lock down, and have now reopened with reduced seating capacity. Keep reading to find out how they kept their monthly fundraiser running!
First Contact: Security Training and Personal Safety quickly adapted their hours to meet their customer's changing needs during the lockdown this year, and are now able to offer training with a more frequent schedule, and smaller class sizes.
The Coverall Shop was able to keep their sewing staff employed, by pivoting to make reusable masks. They also sped up the development of their new e-commerce site, in order to adapt to the rapid increase in online shopping. 360 Fitness made a herculean effort to create a brand new business model in five days, in order to move their coaching services and product sales online!
When speaking to Red Deer's small businesses, you'll quickly discover that their biggest passion is for their family and community.
Local entrepreneurs give their time and resources through volunteer work, sponsorship, and donations. They also sit on local non-profit boards, participate in education, and coach sports.
The Coverall Shop's many years of donations, sponsorships and volunteer work are a great example of this. Owner Jeremy Jablonski explains that "Community has always been part of our corporate fabric and culture. It's so important to give back and support the community that supports us."
Jack Wheeler of 360 Fitness has raised over $100,000 for various local charities in the past 10 years by holding creative fundraisers. Even during the recent lockdown, they managed to hold their biggest fundraiser of the year - Trainer Revenge, where clients donate money to train their coaches.
First Contact: Security Training and Personal Safety owner Erron Doering, and co-owners Tina Doering and Ryan LaFontaine, donate valuable services, including one that is rarely seen – by providing night security for the Flags of Remembrance on Highway 11A each year.
Back in January, Mercedes Messinger of Messinger Meats, announced 12 months of charitable giving to 12 different Red Deer charities. When COVID-19 lockdowns started, she decided that Messinger Meats would find a way to honour these commitments, and has found creative ways to support most of the charities. In addition, she made weekly donations to the Pregnancy Care Centre, as well as special donations to the Mustard Seed, and Safe Harbour. "It's been a difficult year, but we still feel that we're so much more fortunate than others, and want to support our community as much as we can" said Mercedes.
Are you a business with a unique story to tell? Submit your idea to We Are Red Deer!