Snowplows Visit Eastview Middle School
February 21, 2023
Snow Buddy does it quite like Eastview Middle School! At least for Mr. Irvine's 2022-2023 Grade 7 class, that is.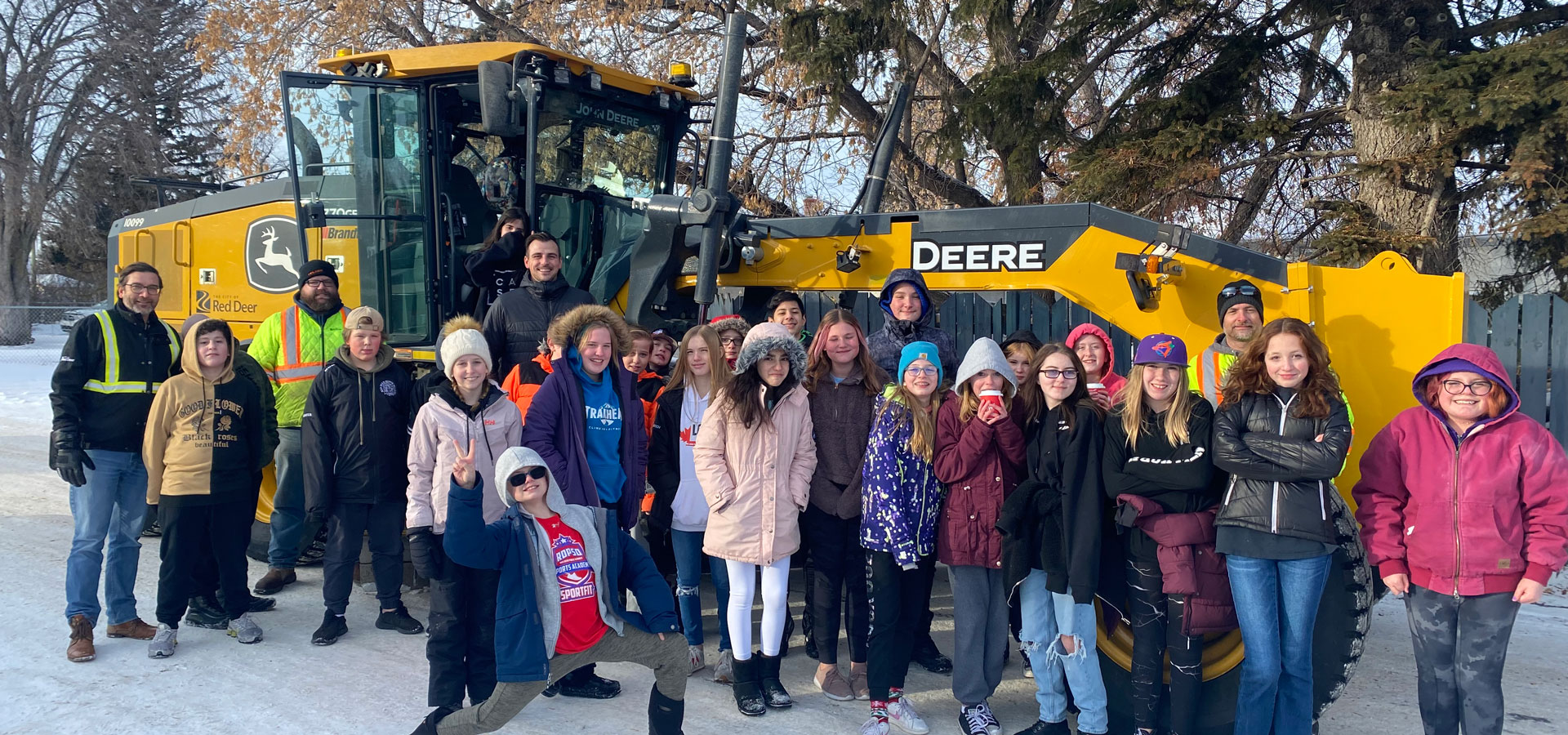 In December 2022, the Grade 7 students were asked to submit their creative illustrations to promote being a Snow Buddy via the Red Deer Advocate's Creative ADventures feature issue. A total of nine creative Snow Buddy posters were submitted, many featuring the Snow and Ice Program's mascot and educational messaging on how to be a Snow Buddy in your neighbourhood.
The class did such a terrific job capturing the spirit of being snow buddies, staff from The City of Red Deer's Parks and Public Works department wanted to thank them for their hard work and ambassadorship by paying a special visit to their classroom.
With hot chocolate and doughnuts in tow, Plow Operators made a scheduled visit to Mr. Irvine's classroom on Thursday, February 2. The students were eager to learn more on the Snow and Ice program before taking a quick break outside to get up-close-and-personal with a plow truck and grader from The City's fleet.
The visit was a reminder that, big or small, we all have a part to play in boosting our community spirit and helping our city thrive. To learn more about the City's Snow and Ice program, visit reddeer.ca/snow.