Spread the Love
April 06, 2021
Valentine's Day is usually a celebration of romance and love. This year, The Hamlets at Deer Park marked the day by spreading their love for local businesses and the Red Deer Food Bank Society.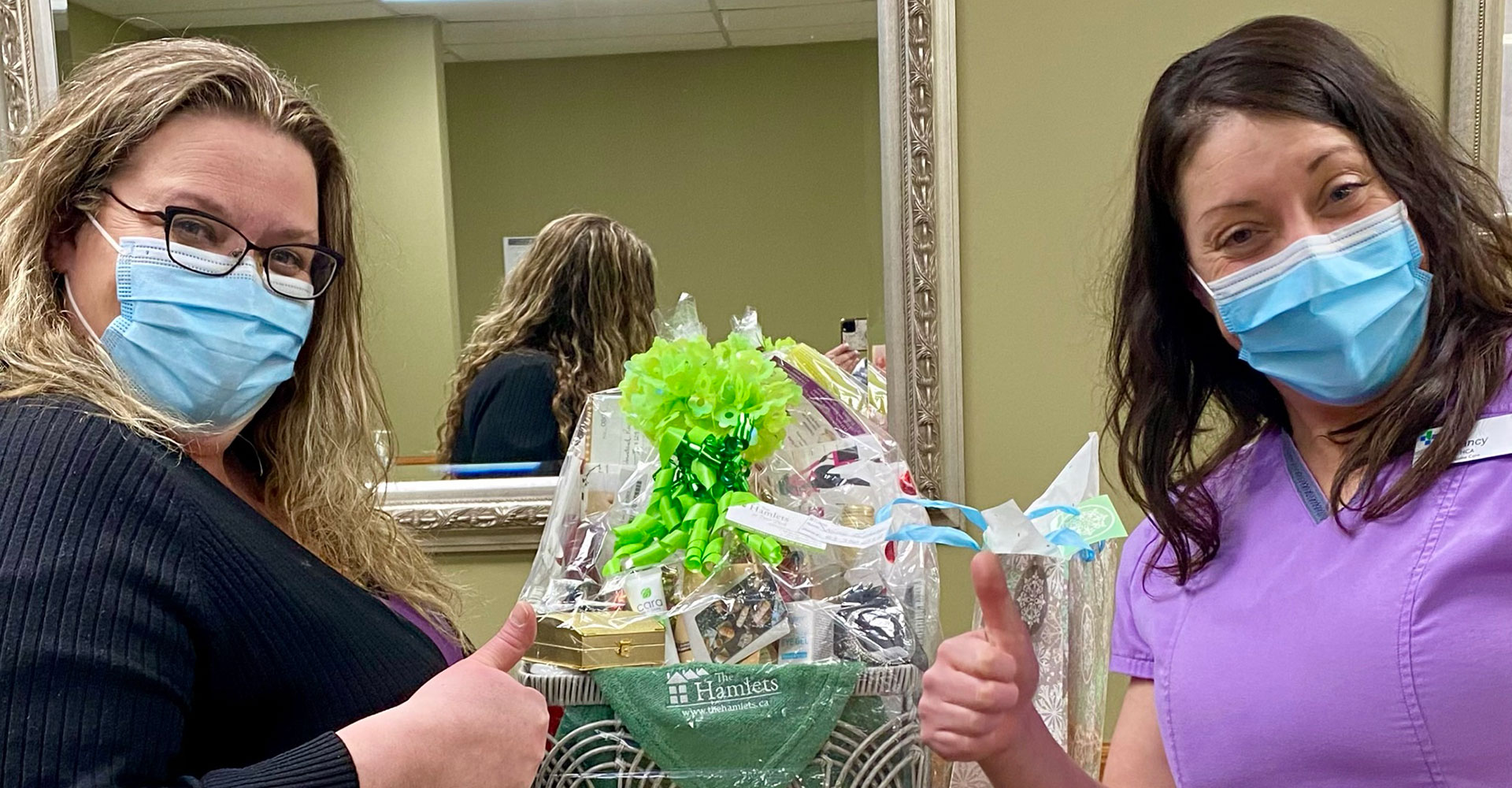 The Hamlets at Deer Park collected gift cards and products from local businesses for a Support Local Gift Basket Draw. Anyone who dropped off four items for the Red Deer Food Bank Society was entered in to win a basket of local goodies.
The Hamlets at Deer Park is an all-inclusive retirement living community that provides support for seniors so they can maintain their independence and vitality. As a community-minded organization, they wanted to support both the Red Deer Food Bank and local businesses.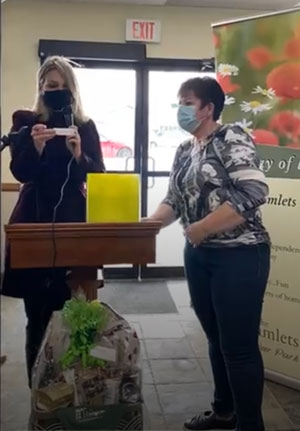 "Because of the downturn in donations and shopping that usually happens following the Christmas season, we thought this was a great way to help support local business, have a little fun, and literally spread the love," said Jaime Riggins, Community Relations Coordinator with the Hamlets at Deer Park.
To ensure the event celebrated local love while keeping participants safe from COVID-19, they placed the collection bin, draw box and entry forms in the vestibule, so those dropping off donations could do so safely.
On the day of the draw, Mayor Tara Veer and Deputy Food Bank Director, Alice Kolisnyk, stood in view of the residents but safely in the vestibule to draw the lucky winner.
"It is so great to see our community embracing initiatives that not only support the vulnerable in our community, but also our local businesses that have been hit hard by the pandemic," said Mayor Tara Veer.
On behalf of City Council and the community, Mayor Veer also dropped off some much needed enrichment items to the residents of the Hamlets of Deer Park following the draw. "Supporting seniors in our community is a cause close to my heart," said Mayor Veer. "A vulnerable population of our community that has been significantly impacted by this pandemic, seniors are the back bone of Red Deer, and need our support now more than ever."