Staying active and connected with a virtual run
May 08, 2020
Organizers of the annual Red Deer PCN Women's Fun Run aren't letting provincial restrictions hamper their fun by cancelling this year's event.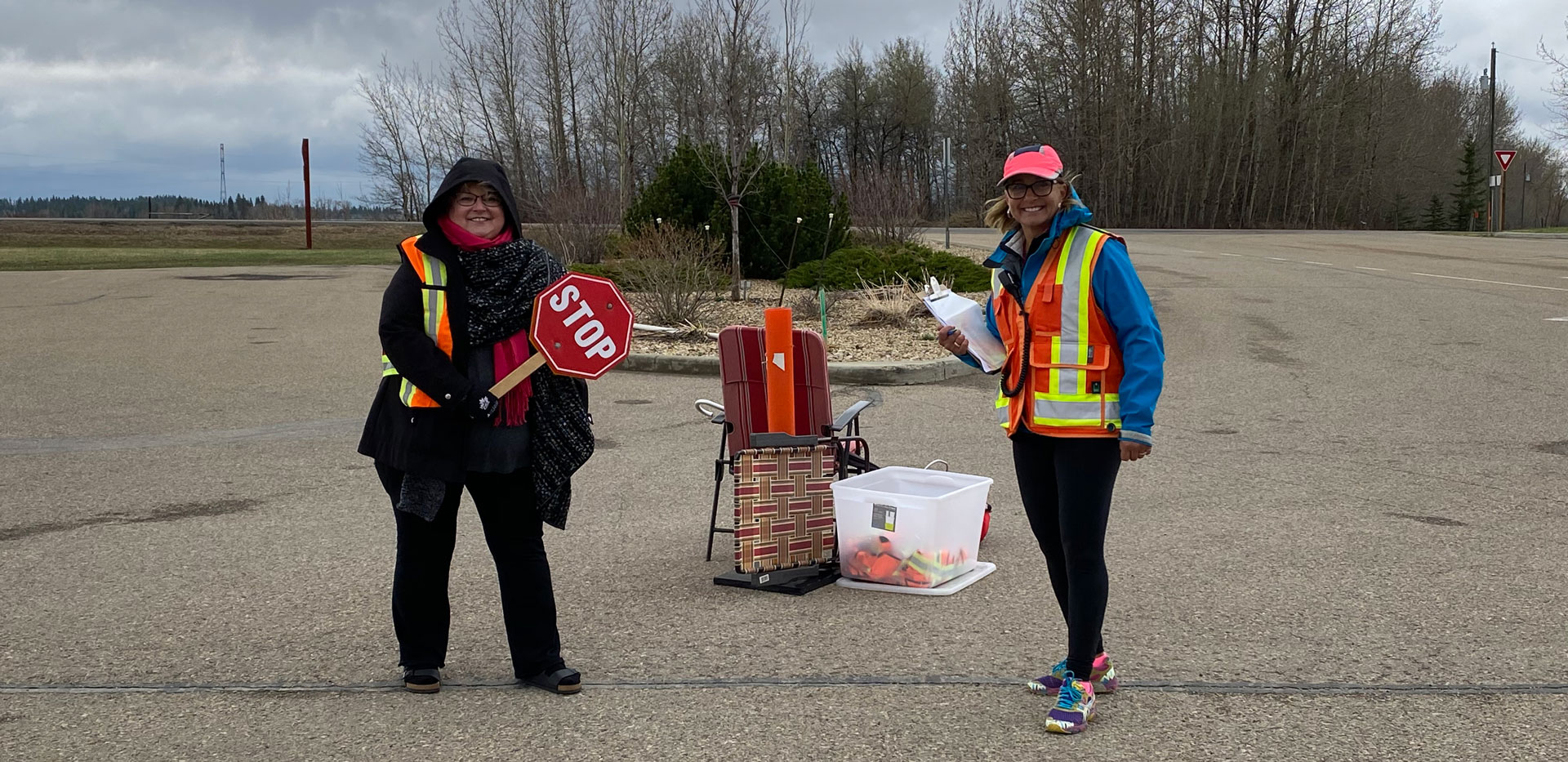 Instead, they've reimagined the format to encourage Red Deerians to stay active and connected, virtually, while raising money for the Mustard Seed School Lunch Program.
Participating this year means making a commitment to be active tomorrow, May 9. You can work towards a fitness goal, try a new activity, or do anything that causes you to work up a sweat – it's up to you! Then, share your success – either with a friend over the phone, on social media, or with a family member at home. If you wear your printable race bib on the trails, volunteer photographers will be out snapping photos.
Registration is free. Participants have an opportunity to make a donation to the Mustard Seed School Lunch Program, to help ensure local kids have food security when they are not attending school this year. Racers donating a minimum of $25 get a tax receipt and a free gift. More than 1,600 people are registered so far, with over $50,000 being donated to the Mustard Seed.
"I am unbelievably proud of our city and the commitment to be active," said organizer Val Jensen. "This has always been the number one goal of the Red Deer PCN Women's Fun Run! With the generous donations from participants, sponsors and community partners we are overjoyed to also make an impact on the Mustard Seed School Lunch program. We hope Red Deerians will join us next year for our 10th anniversary, the 'Aloha Run'."
Share your photos online using #funrunreimagined.
To learn more and sign up, visit https://www.womensfunrun.com/.