The Kinettes are "driving" to make a difference
April 25, 2020
It is no secret Red Deer has amazing selfless volunteers who enhance our community every day and during National Volunteer Week we applaud each and every local volunteer! The Red Deer Kinettes are a great example of how volunteer based groups are stepping up to help local non-profit organizations.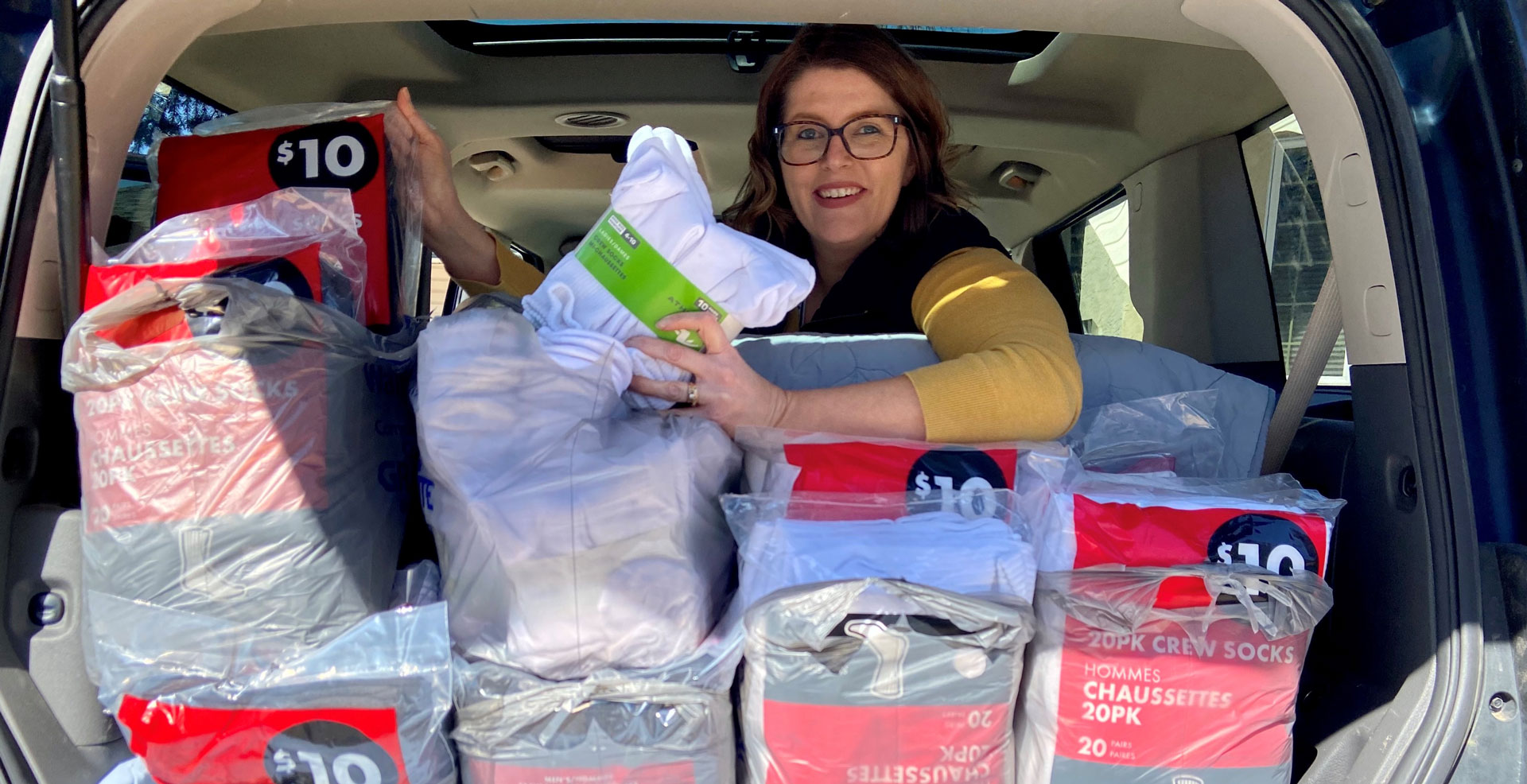 The Kinettes motto of 'serving the community's greatest need' has never been more appreciated as our community faces challenges to stop the spread of COVID-19. "We raise money, awareness and volunteer for local charities," says Melissa Janes, President of the Red Deer Kinettes.
Last week the Red Deer Kinettes delivered over 350 pairs of new socks to Safe Harbour Society who serves some of our city's most vulnerable people. Janes explains "stepping up to the needs we are experiencing during this hard time is important to our group, we believe we can make a small difference."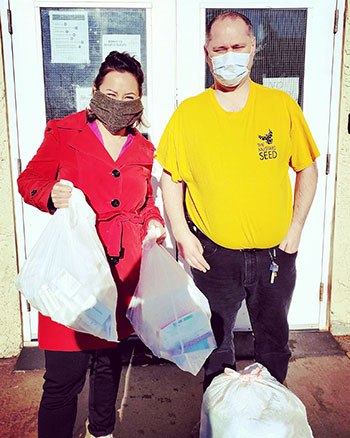 This week The Mustard Seed was the recipient of a toiletry drive the Red Deer Kinettes held to help support their clientele. Janes is grateful for the members of the Red Deer Kinettes as they continue to brainstorm ideas of how to continue to help. "It is humbling to be a part of a group of people who are also dealing with job loss, balancing home schooling and working from home and personal obstacles who choose to still give, it's amazing". The Kinettes are preparing for their next contribution this Sunday as they individually prepare 200 bagged meals for Line of Hope to deliver to those in need.
Red Deer has always had exceptional volunteer involvement and through good times and hard times we see community groups supporting each other. Almost 13 million Canadian volunteers deserve our coast-to-coast-to-coast cheers for their dedication and generosity. Let's all join together to applaud their immense contribution to our great City by posting inspiring volunteer stories on social media with the hashtags #CheersToVolunteers and #NVW2020.