Legacy of Sport and Recreation built at River Bend
January 07, 2019
What do you do when you've got 500 elite racers from across the nation coming to compete in a ski championship and no snow? Tom Marr-Laing, President of the Parkland Cross Country Ski Club, knows exactly what you have to do: sacrifice warmth, comfort and sleep.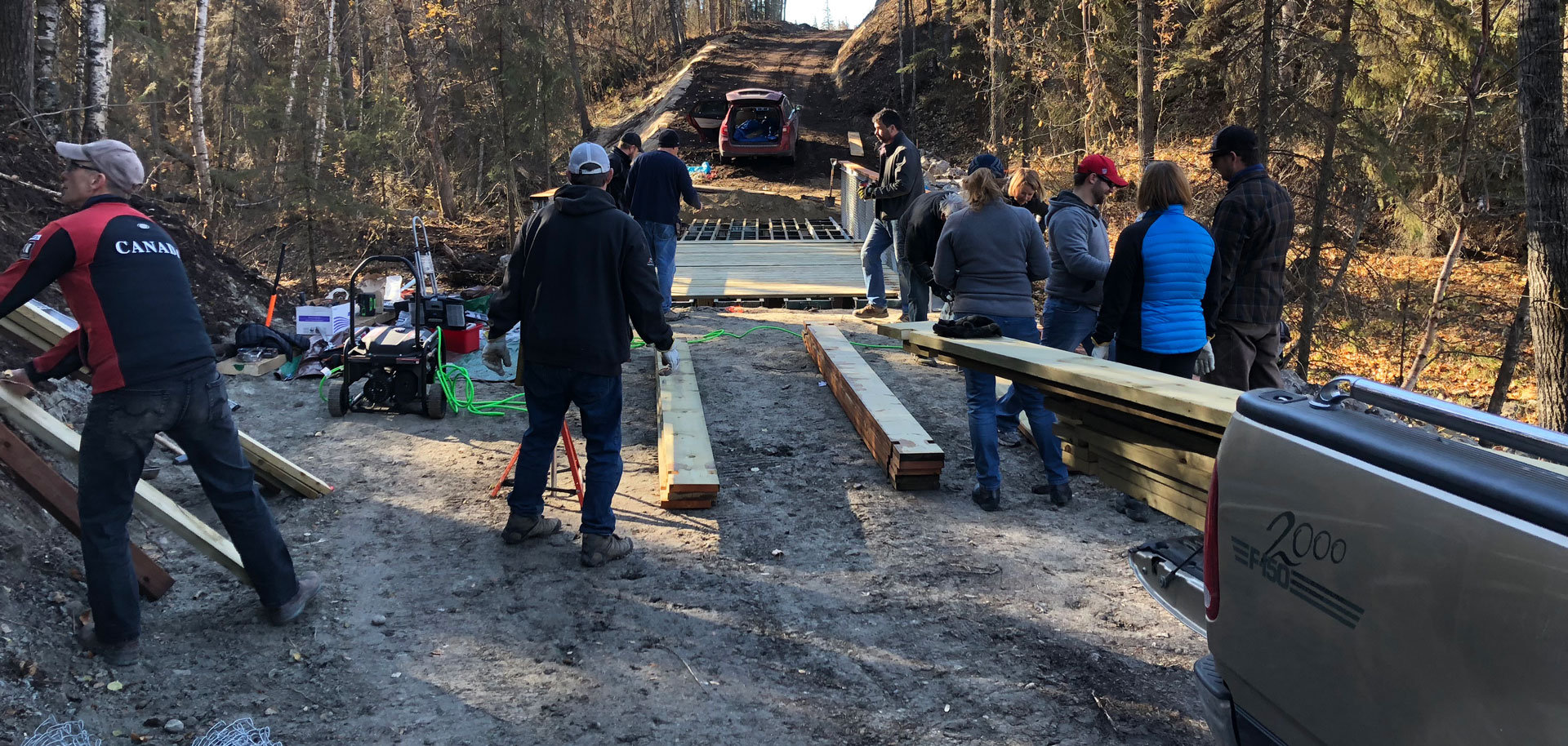 This past January, River Bend Golf and Recreation Area hosted the Western Canadian Cross-Country Ski Championships and Peavey Mart Alberta Cup, but poor snowfall and extreme cold temperatures plagued the area leading up to the big event. Tom, his fellow dedicated ski club members, and River Bend staff ran a snow gun 24 hours a day, for 12 consecutive days over the Christmas holidays to create enough snow for the event.
But to the Parkland Ski Club, it was well worth it. "This event was an excellent stress-test for our volunteers, venue, and race systems in preparation for the cross country skiers coming for the Canada Winter Games, where we are expecting 150 athletes."
The ability to make snow is new, and is due in part to River Bend being the host for the cross country skiing and biathlon events during the 2019 Canada Winter Games. The City of Red Deer committed $800,000 to upgrade 5 km of the old trails to meet the international ski federation (FIS) standards required for these Games. These upgrades included building stadiums for the two sports, installing a water pump and two power plugs for a snow gun, and expanding the old biathlon shooting range. The ski club worked closely with the City to design and implement these changes and led construction of a modern race timing building.
"We've had skiing here in Red Deer for more than 40 years, hosting provincial-level events, but 2018 was the first year we could have athletes on the podium for a National-level event." says Tom.
Leveraging the increased attention of these national events, the ski club has been able to attract an additional $400,000 from municipal and provincial funding and corporate donations. This has helped achieve their vision to fully convert the entire River Bend area into a regional multi-user/multi-sport venue.
These upgrades enhance the year-round access of the River Bend area. Trail enhancements like the path lighting and widening allow for a wider variety of uses. Wide, well-groomed trails await Fat Tire bikers, dog walkers, hikers, runners, snow shoe enthusiasts, and of course, skiers.
"In the summer, Discovery Canyon is so full there are times where all you can see are the blue tubes, and not the water," Tom says. And of course with the River Bend Golf Course, the beautiful scenery and dense forest, recreation enthusiasts seeking a beautiful hike, run or bike flock to the River Bend area. "But there are also times when this parking lot is full in the winter time," Tom says.
The Parkland Ski Club has worked tirelessly alongside its contractors to install all these new upgrades: installing power poles with high-efficiency LED lighting, digging trenches and laying underground wires for 4km of trail lighting; dramatically extending the reach of the snowmaking machine with three more power outlets; renovating 2.5 km of additional trails; and installing a bridge that improves safety by allowing skiers to avoid crossing the main road into River Bend. A great undertaking that would not be possible without the dedicated volunteers.
Tom and the club have been relentless in using the momentum and spotlight that the Canada Winter Games has created to raise funds for enhancing the sport. They are still seeking about $20,000 more to finish this work, so the Parkland Ski Club has set up a GoFundMe page where venue users can show their appreciation by making a contribution. "It is really a once-in-a-life-time opportunity. There's so much excitement for the Canada Winter Games and that attracts money, resources and interest. If we didn't have the Games, none of these changes at River Bend would have happened."
The excitement and enthusiasm among cross country skiing fans is palpable, with many of them volunteering to run the Canada Winter Games events at River Bend. Tom sees this as a great opportunity to make a contribution to the sport, the community and the Canada Winter Games legacy. "This is, yes, about the Canada Winter Games, but more importantly it's about the long-term, lasting legacy of sport and recreation here in Red Deer."