The Spirit of Arts & Culture
February 18, 2019
The 2019 Canada Winter Games brings more than just sport to our community.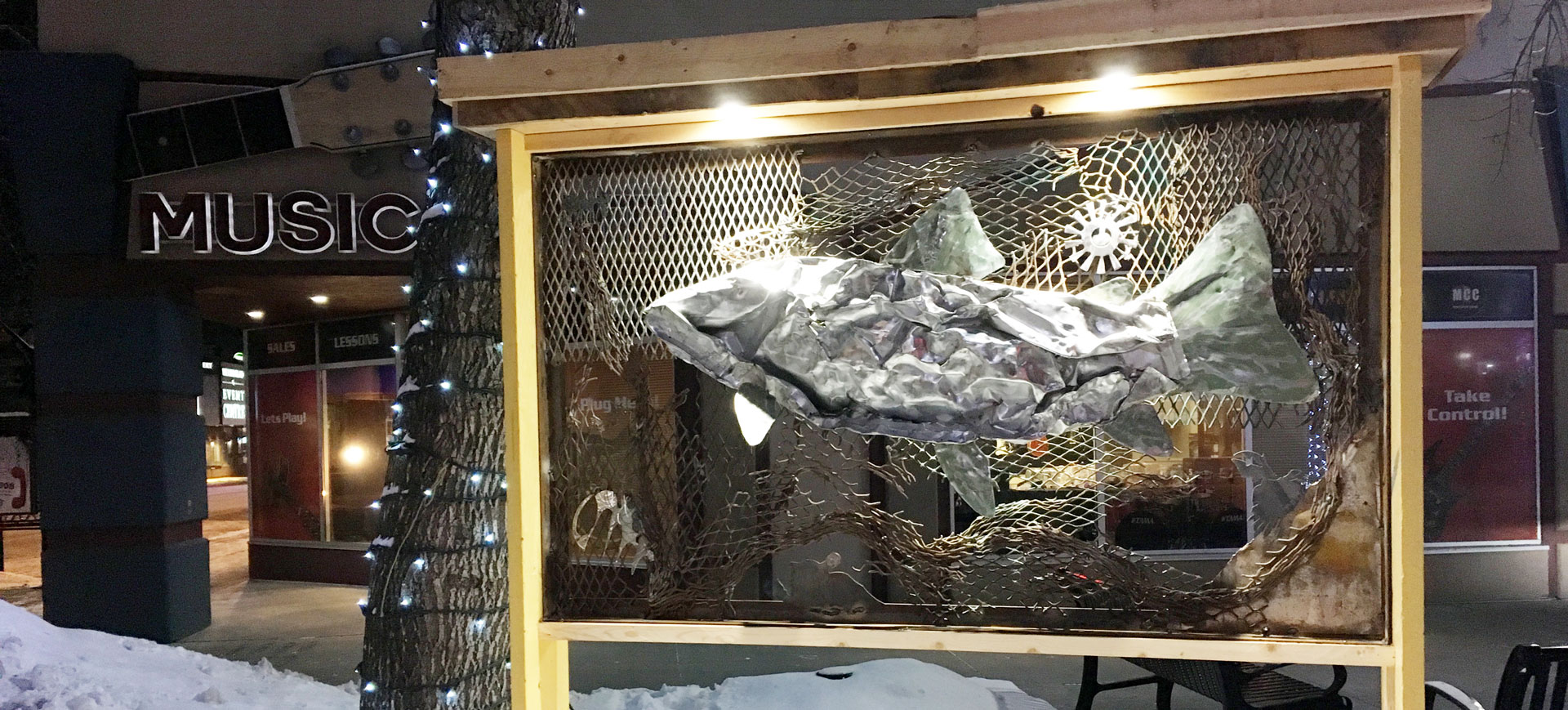 Each trip to downtown Red Deer during the next few weeks will be a unique one. At each turn, down each street, you will find something new. It's like a treasure hunt that will be sure to please residents and visitors alike. So bundle up, come down and experience everything Red Deer. This is our moment, and we will take advantage of every minute.
While the city is alive with athletes, sports and social activities, the 2019 Canada Winter Games also brings an opportunity to experience Red Deer's outstanding arts and culture community. There is no better time to get out and experience our rich culture, diversity and creativity than the 2019 Canada Winter Games.
Storefront galleries (pdf) will be lit up throughout the downtown during the Games. Local artists have installations all around downtown. A short stroll will bring you eye to eye with some incredible pieces, like a piece by Trenton Leach that can be seen at Music Centre Canada, and a sculpture garden installation on Little Gaetz organized by Landon Radcliffe of Unlimited Edition.
"Our arts and culture community has really brought Red Deer to life through storefront installations, sculptures, events, artisanal shops and activities through our downtown," said Tara O'Donnell, City of Red Deer Culture Superintendent. "There is so much opportunity during the Canada Winter Games to see, create, experience and take home a piece of Red Deer's culture community, and I hope residents and visitors are able to experience it all."

There are also opportunities to explore your own creativity. Visit the White Fine Art Gallery (4924 Ross Street) to view large scale sculptural lanterns made by local high school students. Then, at 5 p.m. on both February 19 and February 25, you can make your own lanterns at The Hub on Ross followed by a lantern walk to City Hall Park where there will be stilt walkers decked out in wintery costumes, music and free hot chocolate.
Interested in taking a piece of Red Deer culture home with you? No problem, stop by Artisan Avenue located in front of the Gary W. Harris Celebration Plaza in downtown Red Deer. Artisan Avenue is a carefully curated showcase of unique handcrafted items, all produced by local authors, artists and crafts people. Located at the north end of 48 Avenue on the 52˚ North Music + Cultural Festival site, Artisan Avenue is an indoor market dedicated to central Alberta artists. Market hours coincide with Festival hours, and can be found by visiting www.reddeer.ca/canadagames.
While you're down at the Canada Winter Games 52˚ North Music + Cultural Festival site, be sure to experience the snow maze, ice slide, try your hand at crokicurl and pop on your skates for a loop around the skating rink. There really is something at every turn, on every day and every avenue. As Red Deerians, we pitch in, we chime in and we're all in, especially when it comes to building and showcasing our community for the nation to see.