The strength of an athlete
February 17, 2019
A collision, a man goes down. He lays there a moment, gaining the strength it will take to push himself back up.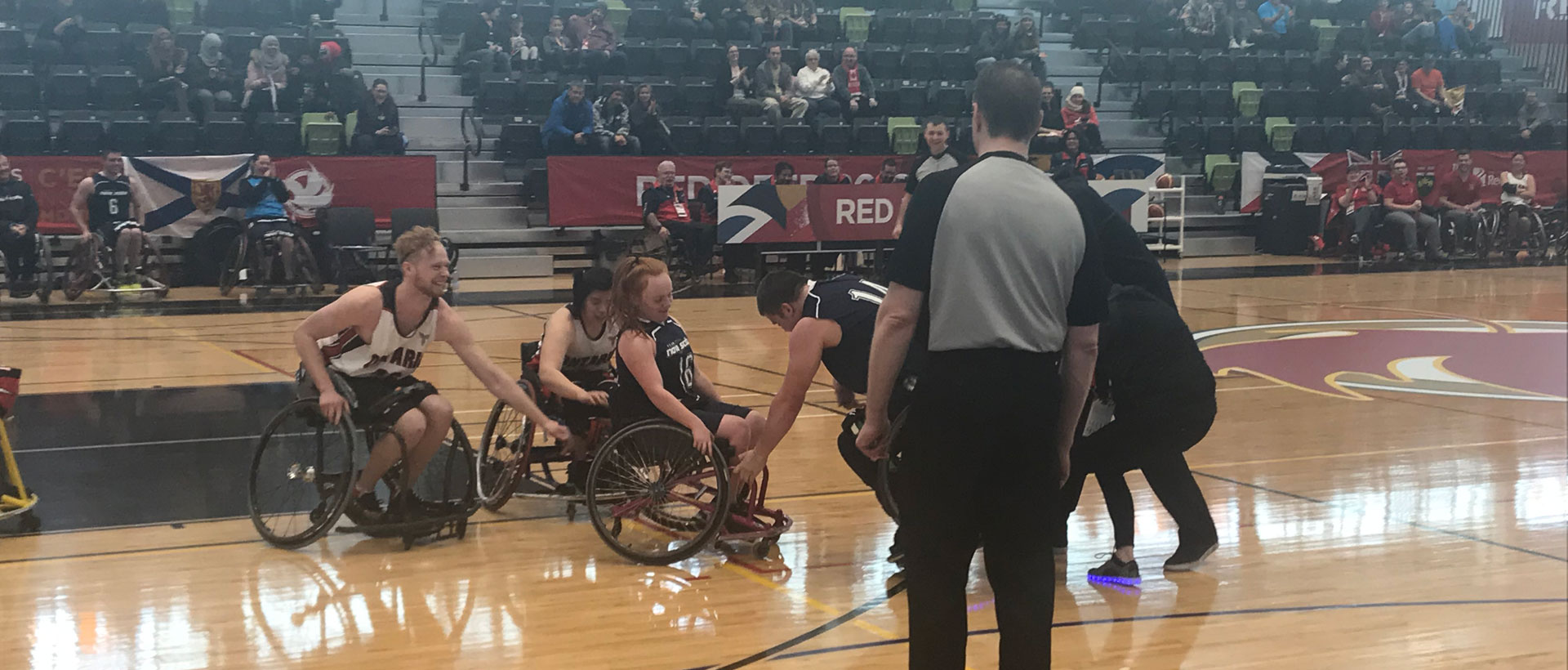 Words of encouragment from teammates, coaches, spectators and opponents ring out while coaches and a teammate roll up to lend support at a wheelchair basketball game during the Canada Winter Games.
Bolstered by the support, he takes a deep breath and uses his teammates chair, now braced with two opposing team chairs, to incrementally climb his way upright.
The gymnasium erupts in wild cheers and the game goes on.
It's the spirit of sport.