What's all the buzz about Little Gaetz?
February 17, 2019
Little Gaetz has been transformed into a fantastic festival site, offering something exciting each day of the Canada Winter Games. The street is alive with people gathering to take in the musicians and woodcarver performances while heaters and fire pits keep them warm.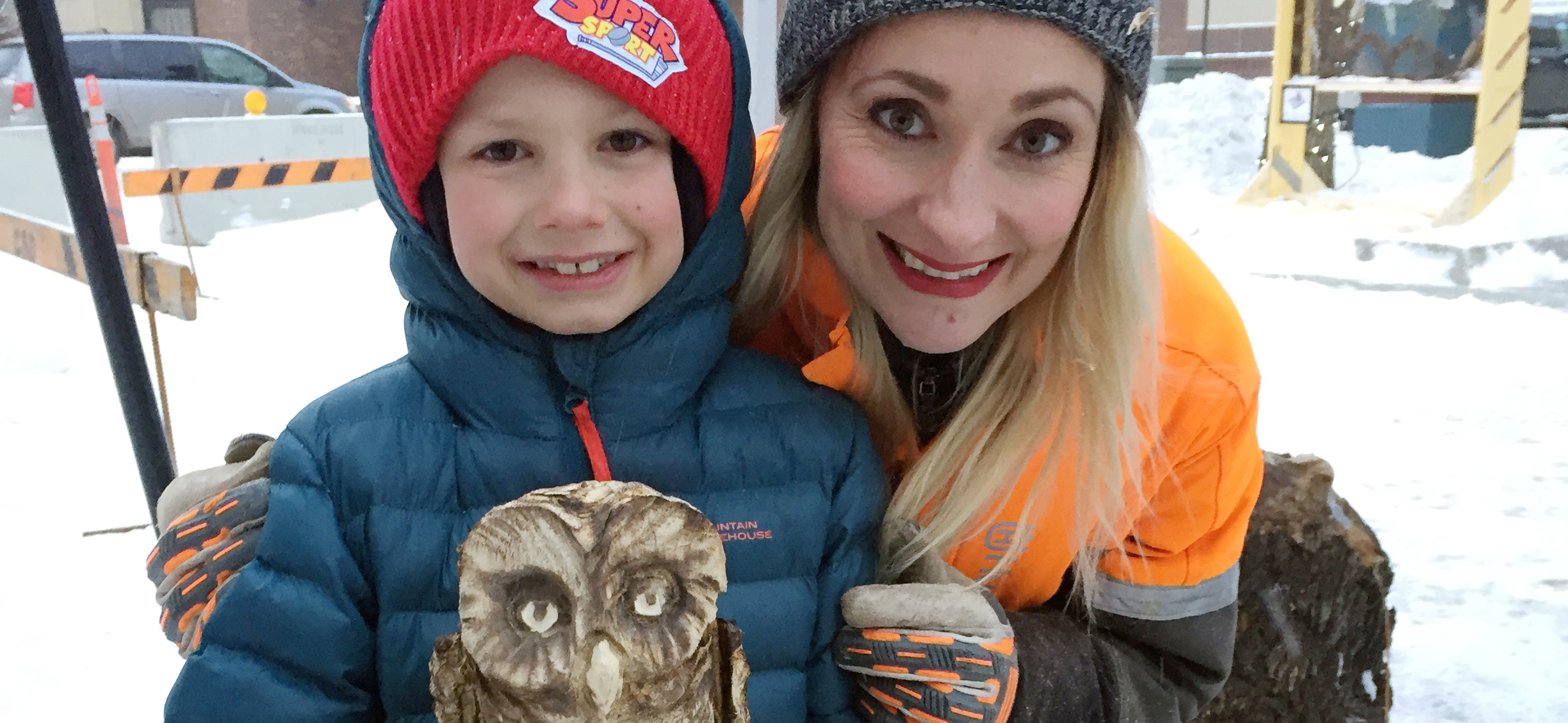 One performance you don't want to miss is the chainsaw carving by Marina from Chainsaw Spirit. She is a world-class chainsaw carver who has competed all over the world from Australia to Alaska, and throughout British Columbia and Alberta.
Today, Marina captured the imagination of the crowd as they watched her choose a piece of wood and fire up her chainsaw to reveal the sculpture waiting inside. She works swiftly. Woodchips are flying, and the chainsaw is roaring as she carves away at the wood to create a masterpiece in waiting. You will be amazed as you watch such a powerful tool perform delicate cuts with artful precision. While she works, she never tells the audience what her creation will be; they are left to wait in suspense as they watch her carve away the wood, chip by chip.
A group of children cheered Marina on guessing what the wood would become - is it an eagle? a bear? an owl? One boy, in particular, watched with rapt attention from start to finish, and at the end of the carving performance, his patience paid off. Denver won the owl sculpture created right in front of his very eyes.
Each new day will bring a new adventure, a new discovery of what is hiding inside the individual pieces of wood. Come visit Little Gaetz to see Marina sculpt wood into unique pieces of art every night at 5 p.m., sponsored by Enmax.