When you've got to go…
February 26, 2021
Outdoor rinks in The City of Red Deer have proven to be one of the most useful amenities this winter season.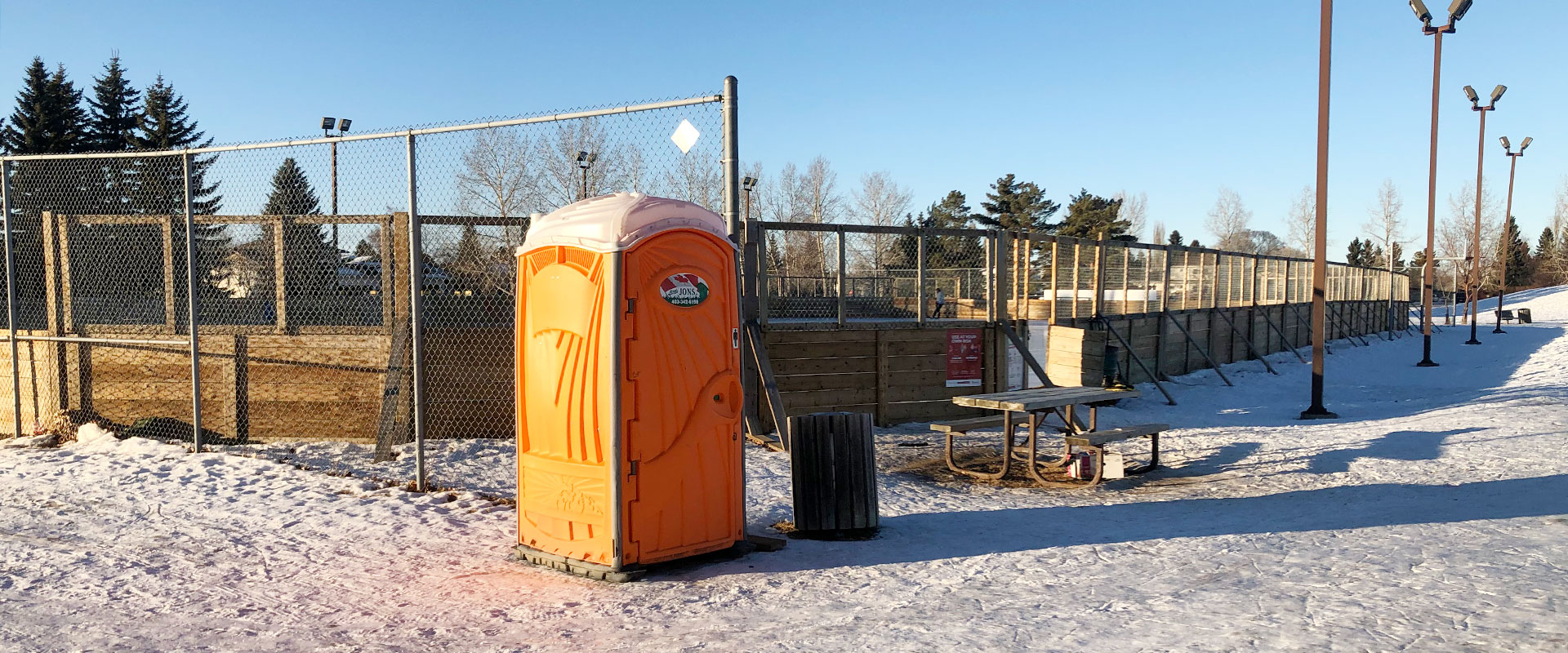 As the COVID-19 pandemic has seen the temporarily closure of recreation centres - and many other community recreation opportunities as well, outdoor rinks and the tobogganing hills and parks that are so often paired with them, are a hit.
While visiting one of these recreation areas, you may have noticed that many of the most popular rinks have had portable toilets placed on location. Carter Klepper of Little Jon's portable toilet rentals, heard from the community, saw a need and chose to take it upon himself to fill that need. "We appreciate the business this community brings us so we are happy to give back. When we were approached by members of the community, it was clear that portable toilets are needed and we didn't want cost to be an issue."
This generous act of community spirit has Little Jon's working in partnership with Troubled Monk to provide the hand sanitizer available within the portable toilets, and with RCM Transport Ltd. on the donation of the winterized fluid.
Acknowledging that COVID-19 can be a barrier for facilities, Klepper worked with City officials and a local health inspector with Alberta Health Services to ensure that this donation was within the necessary guidelines.
Recognizing that in light of COVID-19 cleanliness is of the utmost importance, the portable toilets:
Are cleaned twice per week
Sanitized with a disinfectant spray three times per week
Supplied with hand sanitizer for use upon entry and exit
Klepper doesn't put an end-date on his donation but does go on to say, "we just ask that the community let us know if they get blown over or vandalized so that we can keep them functioning properly. So far, the community has been very respectful."
Little Jon's has donated 14 portable toilets for use at outdoor rinks across the city. These toilets have been available at some of the most popular rinks throughout Red Deer (pdf)
Thank you Little Jon's!